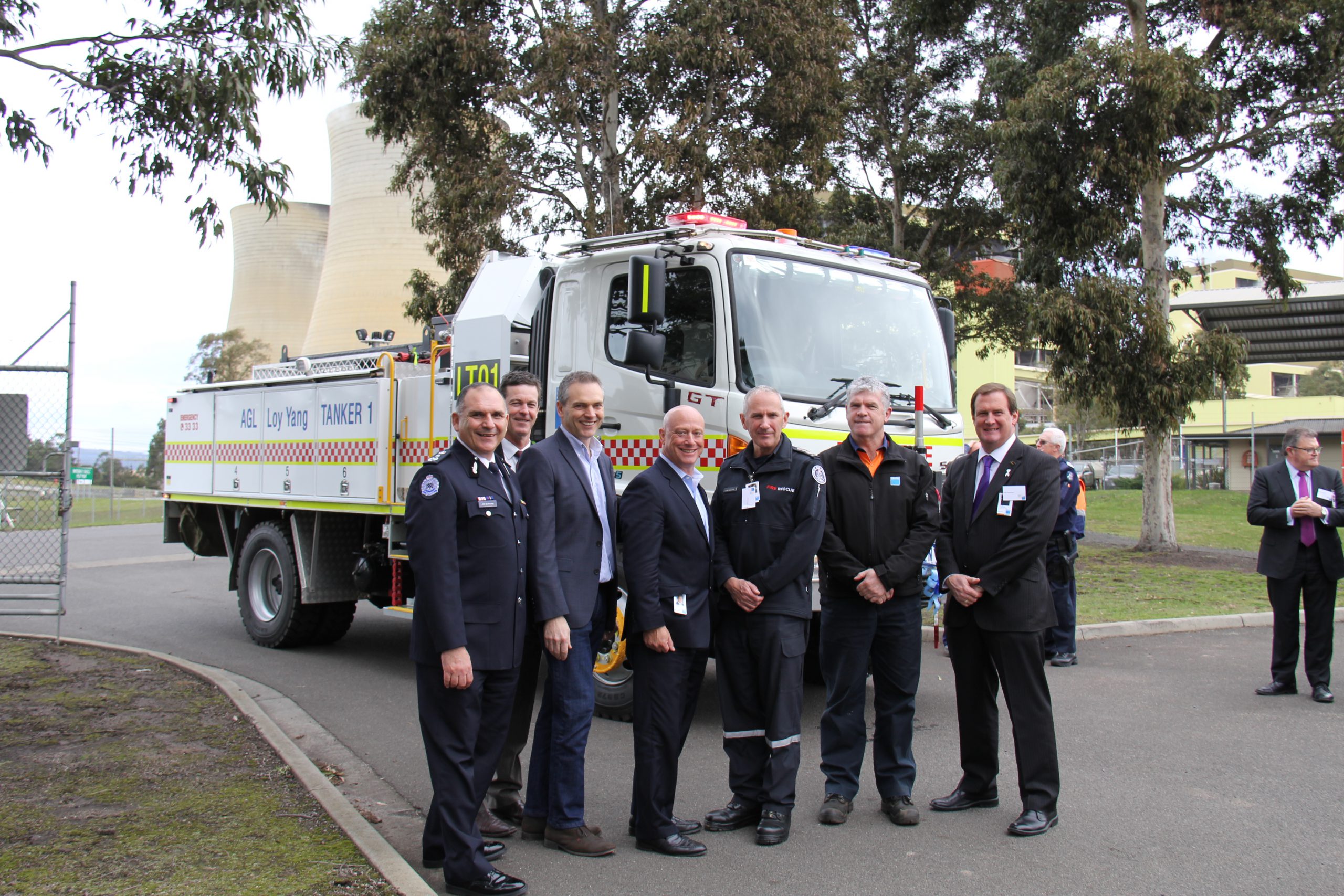 ONE brown coal operator is learning from a disaster faced by another, acquiring a fire truck customised to fight coal mine fires.

On Thursday AGL Energy Loy Yang announced the purchase of a $400,000 purpose-built fire truck with compressed air foam that proved effective in suppressing heat and smoke created by the Hazelwood mine fire last year.
The compressed air foam was used during the first few days of the mine fire that shrouded the town in ash and smoke for 45 days.
CFA chief officer Euan Ferguson said the fire suppression tactic was new to Victoria at the time, using aerial appliances from Tasmania and the Australian Capital Territory.
Mr Ferguson said the CFA had since retrofitted two heavy tankers with compressed air foam units and acknowledged Loy Yang's contribution.
"It will work in with the CFA resources, but the AGL truck is on the scene, it's in the mine and it's (available for) AGL Loy Yang workers," Mr Ferguson said.
"So necessarily they will be at the scene of the emergency at Loy Yang quicker than the CFA and other emergency services."
The chief CFA officer explained by laying a blanket of foam, it allowed fire fighters to control one part of the mine fire and move into another part more readily.
"During that time when the foam is breaking down we can move additional resources to then tackle the hot spots that might remain after the fire has been extinguished," Mr Ferguson said.
He said a CFA delegation was also meeting with mine operators and providing advice about what equipment should be used at mine sites in the Latrobe Valley.
AGL Energy Loy Yang general manager Steve Rieniets said AGL decided to purchase the truck after exploring different technology and methods to manage coal mine fires.
"The Hazelwood Mine Fire Inquiry had a lot of recommendations, we've gone through all of those recommendations here at AGL Loy Yang and made some improvements to our already good system," Mr Rieniets said.