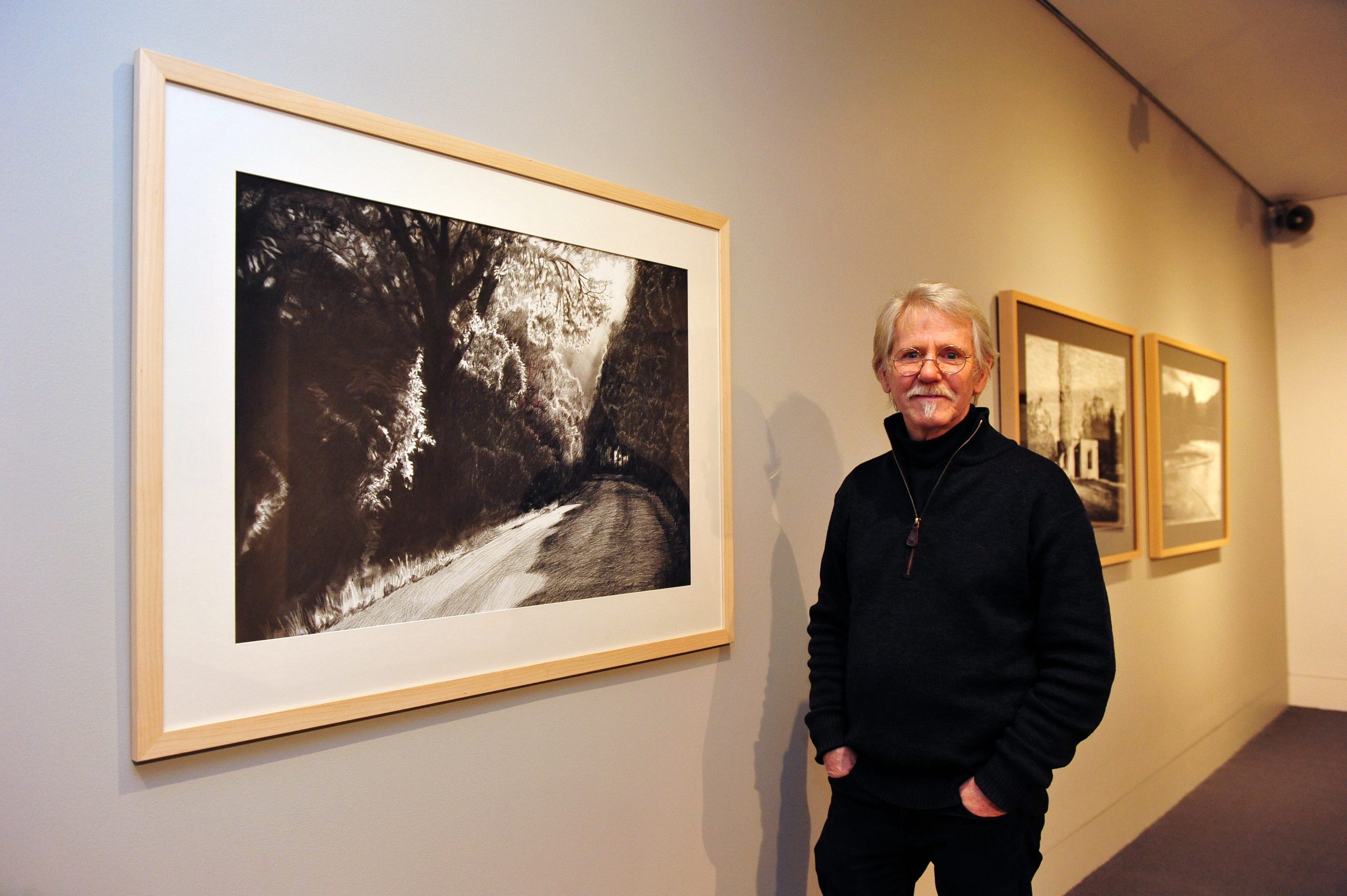 STARE at one of Tony Hanning's charcoal drawings for longer than the average four seconds and one might begin to feel truly alone.

The glass artist's exhibition 'Alone with the Alone' at Latrobe Regional Gallery is a step away from his figurative work, in a series of light-filled drawings depicting ordinary local settings without a human presence.
As a viewer, one drops into a moment of dappled light at Grand Ridge Road in Boolarra, confronts an abandoned home at Matheson Park in Churchill protected by a lone Cypress, or witnesses the shimmer of asphalt near a local pool.
Mr Hanning captures what he calls the 'imaginal' – an area between consciousness and spirituality, or an insight into deeper meaning in a landscape.
"It's not just a pretty picture, you become aware of your own presence and your own vulnerability in the landscape," Mr Hanning said.
"These are places where I have experienced a realm beyond consciousness, there is something special about these places that some people feel uneasy with, but I feel comfortable, and make you aware of who you are."
The exhibition also heralds the palm tree as a signifier of a special place, with a human-sized drawing of the palm in Joy Street in Morwell as well as those that line St Kilda beach.
Referencing the Andalusian mystic Ibn Arabi, who said "no other plant bears such extraordinary secrets that are buried in this one", Mr Hanning said the tree was mystical and had the effect of making a place special.
He noticed there were more palm trees in Morwell and Traralgon than many other Victorian country towns.
"Quite often it's a tree that makes a place special and that's one of the reasons why people have planted so many palm trees," Mr Hanning said.
The exhibition is open until 15 November.