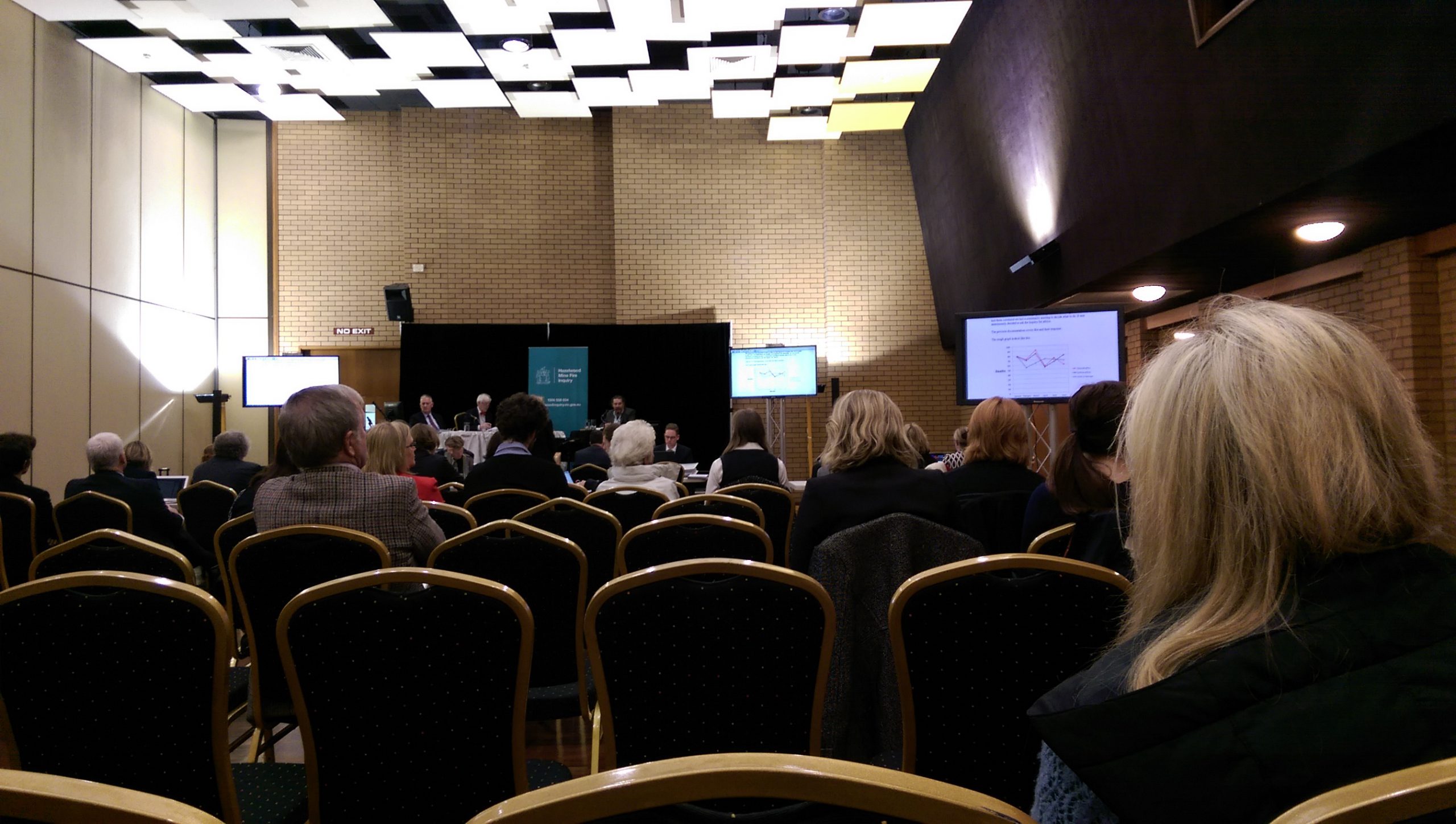 RELATED COVERAGE
No deaths to occur, report reveals
Did the Hazelwood Mine Fire result in an increase of deaths among Latrobe Valley residents?
That was the chief question put to the reopened inquiry that began on Tuesday, with Tanjil South resident Ron Ipsen as its first witness.
Mr Ipsen introduced himself as a member of Voices of the Valley, the community activist group who called for the inquiry to be reopened.
He told the board he first became concerned about potential health effects of the mine fire when friends began posting on social media about their children, spouses and selves becoming ill.
"They were all sick with the same things," Mr Ipsen told the board.
It was a trip into Morwell that showed Mr Ipsen the "considerable effect of smoke", which he said he believed attributed to dizziness, headaches and itchy eyes.
VotV first requested data from the Victorian Registry of Births, Deaths and Marriages in May last year, asking for the number of deaths in Morwell, Moe, Churchill and Traralgon postcode areas in the months from January to June from 2009 until 2014.
VotV did not receive a response until September – almost two months after the first inquiry's completion.
Members instead searched through archives at The Express and State Library of Victoria to find whether there was an increase of deaths following the mine fire.
Mr Ipsen said the group approached the board in August last year with its own findings, because "we had no one else we trusted".
He said once the BDM data came through, it confirmed "what we found with the newspaper – the figures weren't only right, but worse".
Counsel Assisting Ruth Shann walked Mr Ipsen through VotV's next steps, which involved presenting its findings to State Parliament and the media.
VotV then extended its request to the Yinnar and Boolarra South postcodes and all the months of the year. It also requested comparative data from the whole of Victoria and extended the timeframe to 10 years.
Mr Ipsen said VotV was "not a rich organisation", having collected $600 from gold coin donations and membership.
"We collected $600 and spent $550 of it to buy statistics from the BDM," he said.
Dawn Sims of BDM then explained to the board how the registry collected death data, detailing requests from the VotV and Department of Health and Human Services. The inquiry heard how further data sets were sent to VotV and DHHS once pending death statuses were complete.
The board has requested the number of deaths and their causes in eight postcodes surrounding Morwell for each month from 2004 until 2015. A complete data set is expected to be provided in October.