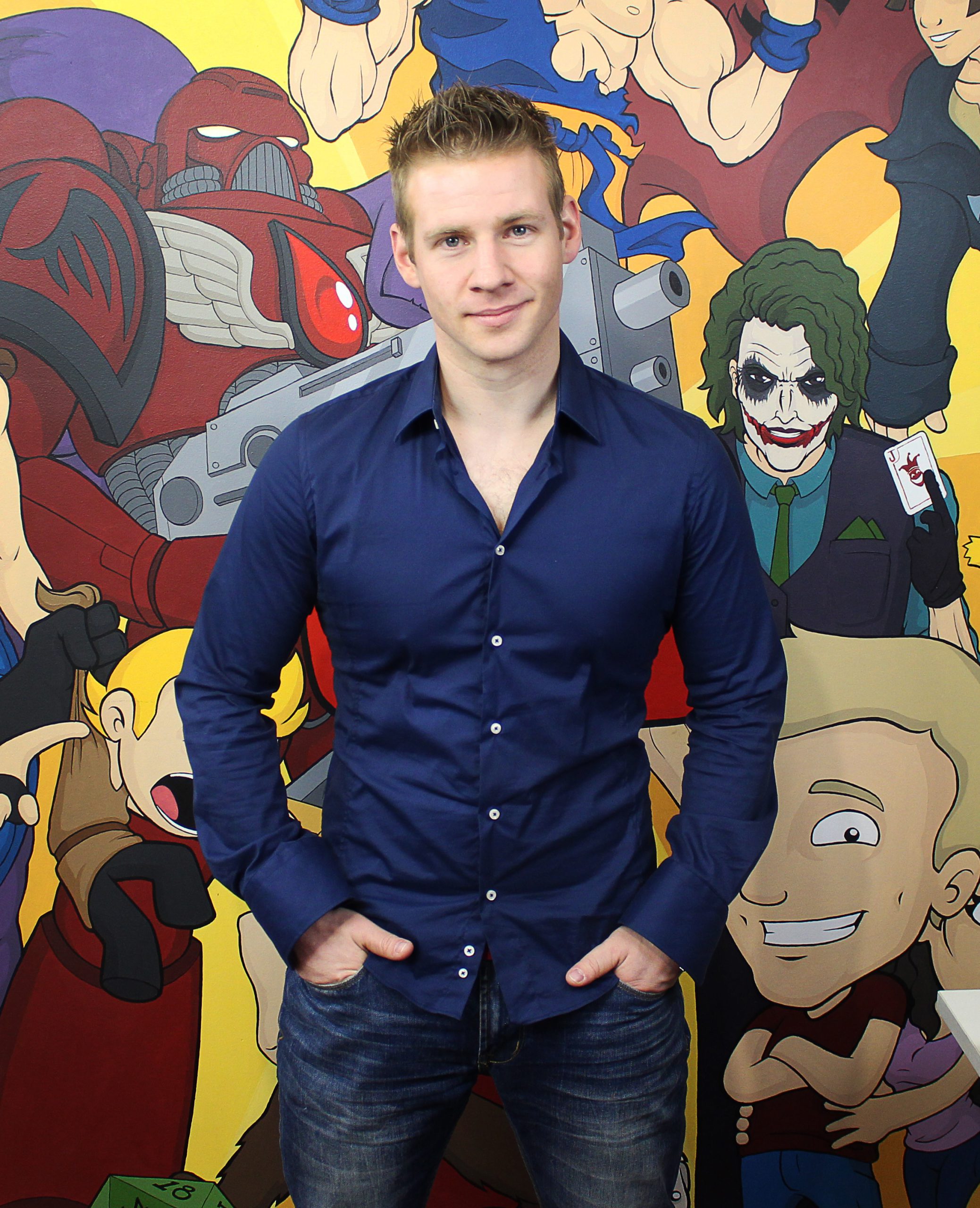 MOE animator Josiah Brooks has some tales to tell, both old and new.
His next project, a series of four short films to be released on his YouTube channel "Drawing with Jazza", has attracted the attention of Google and Screen Australia, which awarded the young film maker with $100,000.
The first film will be an original animated piece about an old travelling storyteller, followed by three short documentaries on the past, present and future of animated storytelling.
Josiah said the original animated story, The Tale Teller, would be his first in five years.
"I'm just trying to tell a story, I haven't had an opportunity to make an animated feature myself in five years and in that time I've learned so much," he said.
The eponymous storyteller of the film arrives in a town with only stories to tell. He wants to pass on these stories before dying.
"I really want to push myself and make something ambitious and to tell a story that I'm sentimentally attached to and which can have sincerity and integrity," he said.
It will be followed by a documentary which tells the story behind The Tale Teller, another about the history of animated storytelling and the third will show how the industry has evolved with a focus on independent animation.
Josiah said the documentaries would be informative, entertaining and exciting.
"They will highlight an appreciation for animation, which is something that you can now see everywhere," he said.
"If you have enough drive and talent, anyone can make an impact in an industry that wasn't previously accessible."
The 26 year-old will also travel to Los Angeles in November to work at the YouTube Space, where creators produce video content and collaborate with other YouTubers.
The trip and funding were awarded as part of Google and Screen Australia's talent development initiative Skip Ahead, which provides funding, education and support for new online content production.
The Express featured Josiah in a story last year about his YouTube channel, which at the time had 100,000 subscribers.
The channel, a how-to for budding animators, now has 400,000 and receives almost 1.5 million views per month.
"It always had the potential to be stable and I hope that in five to 10 years people will be looking up how to animate and will be watching these videos," he said.