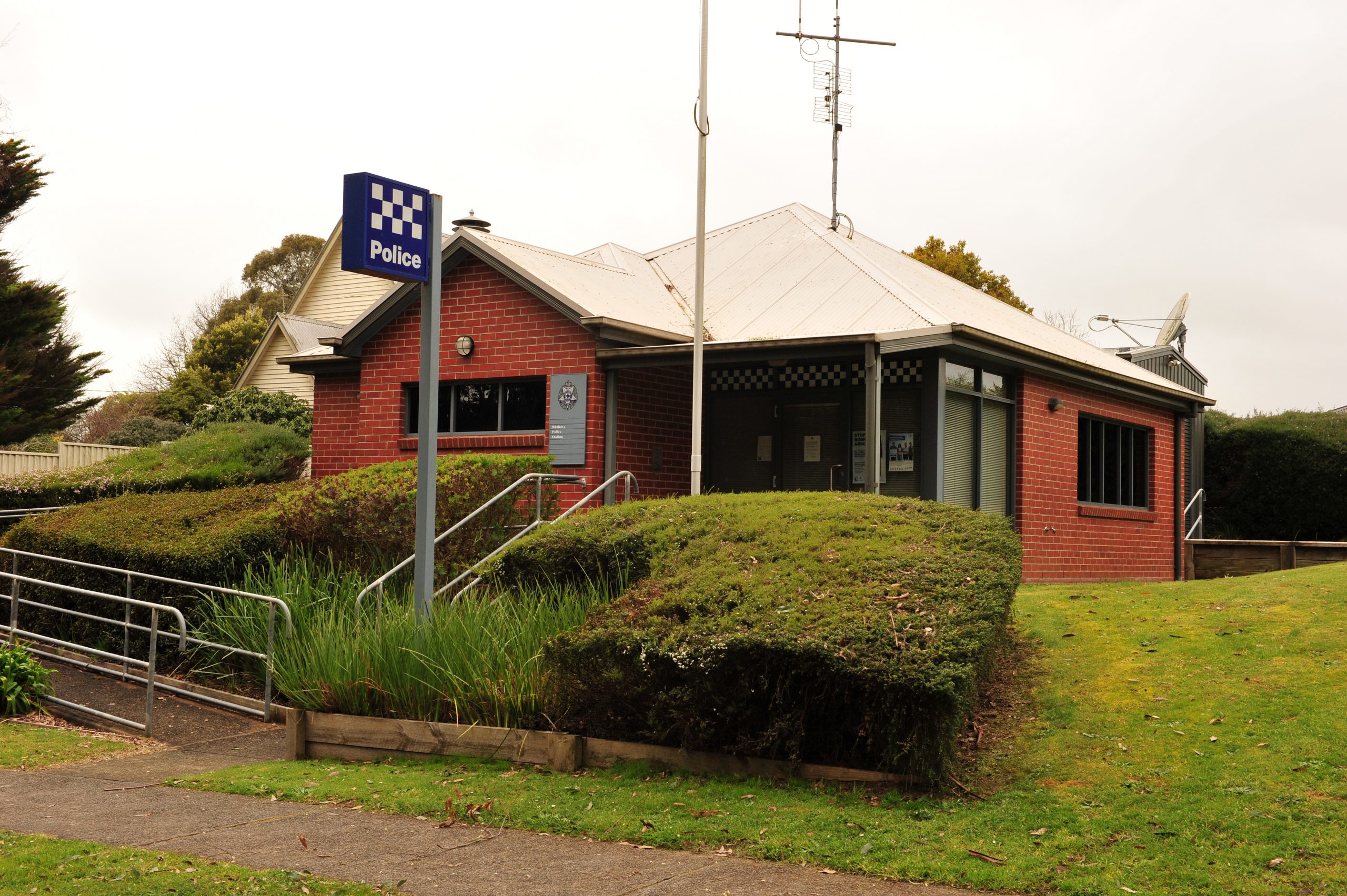 THE Boolarra community is without a full-time police presence, despite having its own dedicated station.
THE Boolarra community is without a full-time police presence, despite having its own dedicated station.

The town of more than 500 residents is currently being serviced out of the Churchill Police Station and Latrobe's police inspector has moved to reassure the public the arrangement is adequate.
The Express understands the officer-in-charge of the one-person station went on extended leave around April, and was initially covered by another officer.
However, when new guidelines were handed down by Victoria Police Executive Command in May, requiring police not to work alone, the Churchill arrangement was brought in.
The Express understands that under the guidelines, members gazetted to a single officer police station are exempt from the 'two-up' rules, however those officers filling in for them are not.
Latrobe Inspector Dean Thomas said members from Churchill performed at least two dedicated, eight-hour, Boolarra shifts a week either at the station or on patrol.
"There's other times divisional vans from Churchill head out there and any calls for assistance are being responded to properly," Insp Thomas said.
"I'm putting resources where I believe they are best at this point in time.
"I feel we are adequately servicing the area with what we are doing. As far as I am concerned it's business as usual."
Insp Thomas could not be drawn on his opinion of the two-up rule.
Boolarra Community Development Group secretary Colin Brick said the community understood at times an officer could not be stationed at Boolarra, however it preferred that one was.
"The community is aware there's a presence there, so it stops some bad behaviour before it starts, almost, and if issues arise, you've got a quick, easy avenue to see someone to get that addressed," Mr Brick said.
Boolarra Post Office owner Gwenda Pither said she was grateful Boolarra had "minimal crime", but would like to see a daily police presence.
She said while she could not speak for the whole town, some residents had said they missed being able to "go to the police station or talk to a policeman".
Ms Pither said she hoped the town would not be without a permanent officer in the long term.
"I think having a policeman in the area is an essential thing," Ms Pither said.
When asked about the long-term future of the Boolarra Police Station and whether it would be occupied full time, Insp Thomas said Victoria Police would "always be looking at where they are deploying their troops from to ensure they are providing the community with the best service possible".
It is understood there has been a police station at Boolarra since 1908.