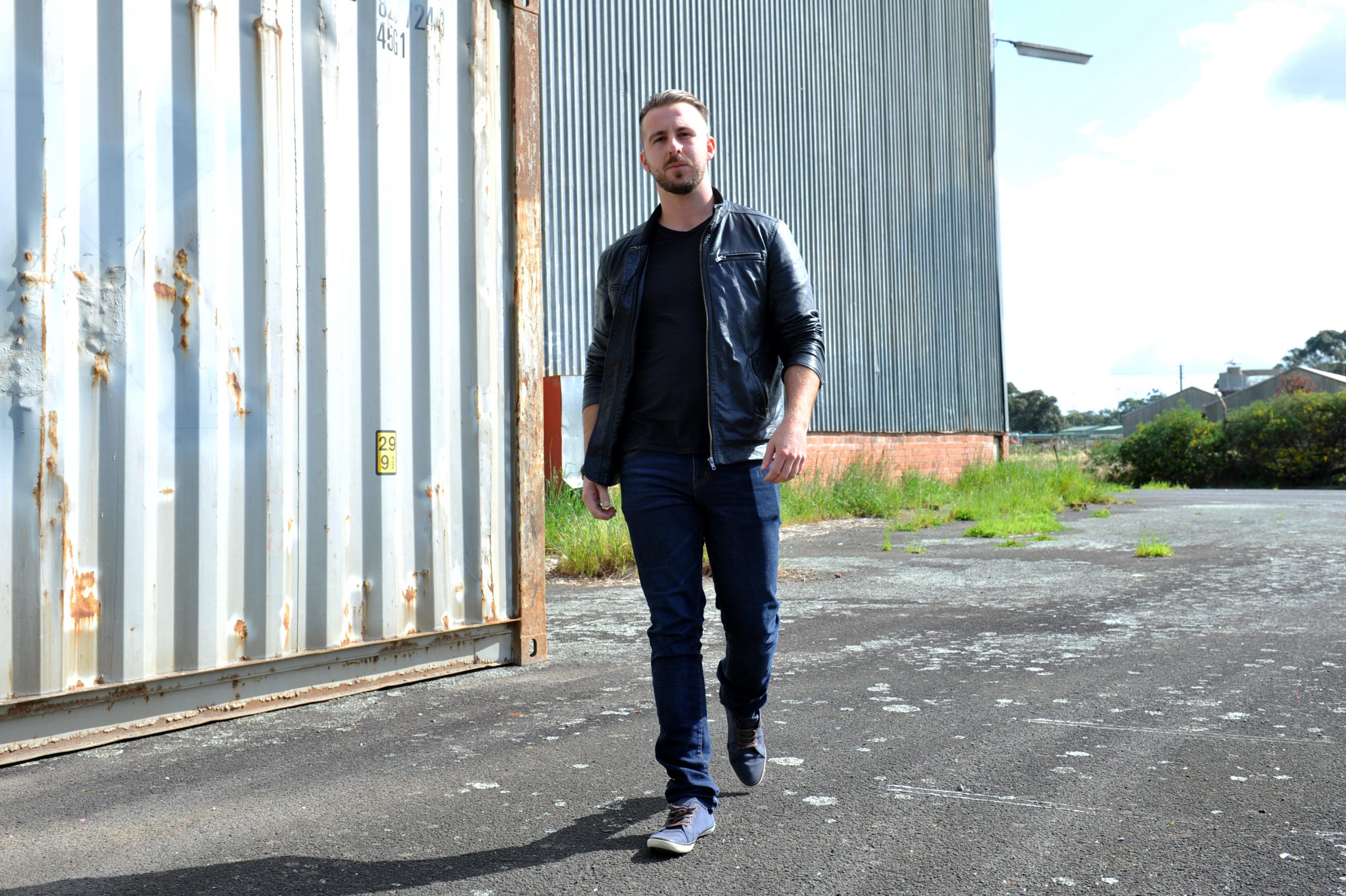 Dan Trotter is no fan of the horror genre, let alone found footage films.
However, when the Moe actor was offered a role in a Norwegian horror film that his friend, producer Tomas Grande, was putting together, he jumped at the chance.
"I hesitated for maybe 0.2 of a second but then I said yes," Dan told The Express last week.
The 25 year-old is the lead in the Norwegian found footage horror-comedy Grendel.
In the film Dan plays a "cocky, womanising" actor who travels with his friends to an island in a remote Norwegian Fjord to make a horror movie about the mythical Grendel.
However the cast and crew of the film begin to disappear at the hands of something that may or may not be the eponymous beast.
But it's not just another found footage horror film.
Dan said while the film was scary, Grendel is played more for mocking laughs than for frights, and the crew "had a lot of fun" making it.
"They were really going for more of the comedy side and then it turned out to have enough scary jump moments that they managed to strike quite a nice balance," he said.
"The filming was quite pleasant actually. The editing puts those jumps and the scares in there."
Dan described the nervous wait during the film's premiere last month in Levanger, Norway, which reunited the cast and crew.
"It was really horrifying sitting with about 200 other people you don't know coming to see the movie," he said.
"But then you hear people either laughing at the funny moments or screaming and jumping at the scary moments and every time that happened, it was a sigh of relief."
The film received a standing ovation at its premiere and the reaction was strong enough for it to secure a place at next month's Ramaskrik, the biggest horror and fantasy film festival in Scandanavia.
After the festival it is hoped the film will get a wider release in Scandanavia and later internationally.
Success for the Norwegian production would not be unique: Grendel would take its place alongside a recent spate of acclaimed Scandanavian horror-comedies about mythical creatures including Dead Snow (zombies), Trollhunter (trolls) and Rare Exports (Santa Claus).
But, like those aforementioned successes, will local audiences get to see Grendel?
"It would be great to get even a small release here in Australia, or otherwise even getting it into the Melbourne International Film Festival would be amazing," Dan said.
The former Lowanna College student was scratching out a living in Melbourne for several years when he decided to take a small acting course. Before long he was enrolled in the Acting Corps in Los Angeles, which boasts among its graduates actor Micah Sloat from arguably the most well-known film in the found footage genre, Paranormal Activity.
Of course, watching Paranormal Activity and The Blair Witch Project was part of his preparation for Grendel, whose style required a different type of acting.
"You're just trying to be really natural in the character," he said of the found footage genre.
"Instead of acting face-to-face with another person you're acting to a group, it's more like a conversation. You can really improvise a lot."
That is, except the moments when he had to pretend to be scared. A difficult thing to do given that, unusually for a horror, there are very few night-time scenes in Grendel.
The film was shot during the Norwegian summer at the time of the year when the sun does not set, meaning the filmmakers had to rely on the relative darkness of the forest and post-production techniques to tone down the light of day.
"It (Norway's summer) trips you out for the first week or so but it worked out quite well for filming because it meant we could film at any time of day," Dan said.
Dan's next film, a drama set in England co-written with fellow Grendel star Matt Goodman, will reunite him with the Norwegian crew.
While it may be a long wait to see Grendel in Australian cinemas, more information can be found at facebook.com/grendelmovie where trailers are also available.