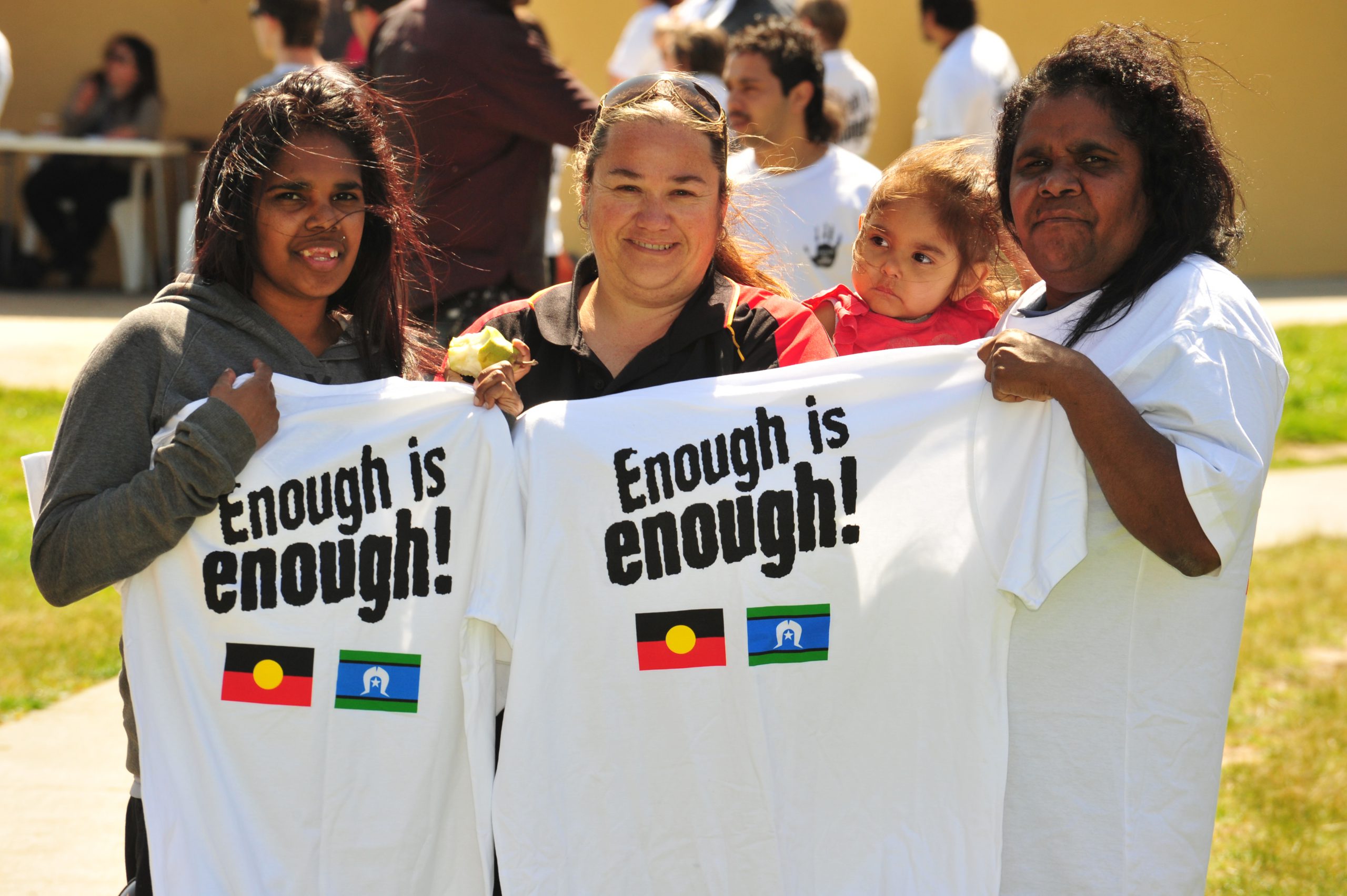 ABOUT 100 people banded together in Morwell on Thursday to join the national fight against family violence with the message, 'enough is enough'.

The Morwell Town Common transformed into a sea of white from 11am when white ribbon ambassadors, community members and support workers spoke of their experiences.
"We had drums going, a feed with the barbecue and guest speakers – everyone really loved the day," Ramahyuck District Aboriginal Corporation business manager Barbara Job said.
"We had a pledge book that everyone signed, to stand up and say enough is enough and try and stamp it all out."
Community member Cliff Wandin, who has worked with men's behavioural change and Koorie justice mentoring programs, said the community's support was gratifying.
"I've been part of the family violence scene for a few years now," Mr Wandin said.
"A good turnout means they are here to learn something and support, and with our guest speakers who came and spoke, it was really good."
The day arrived after three months of planning and just a week following a visit from the state's Prevention of Family Violence Minister, Fiona Richardson.
Ms Richardson met with Quantum Support Services and six Gippsland councils including Latrobe City, to discuss ways to improve family violence support and services.
The Latrobe Valley topped a list of family violence hotspots across Victoria between April 2014 and March 2015, with a rate of 2993 incidents per 100,000 population.
Quantum Support Servivces- the primary provider of services for Latrobe, Baw Baw and Wellington – received more than 2800 police referrals for family violence in the last financial year.
It only has the capacity to work with about 400 clients due to current funding and staff numbers.
Ms Job said the family violence day was a starting point to get community members and agencies tackling the same cause.
Aboriginal Family Violence Prevention and Legal Service chief executive Antoinette Braybrook and Quantum chief executive Alan Wilson were among the guest speakers.
"More or less today was about saying enough is enough – we need to stand up as a community, the whole community, to try and stamp it out," Ms Job said.
"It is up to people now to say enough is enough and stand up and they need to sort themselves out or help and let people know what's going on."