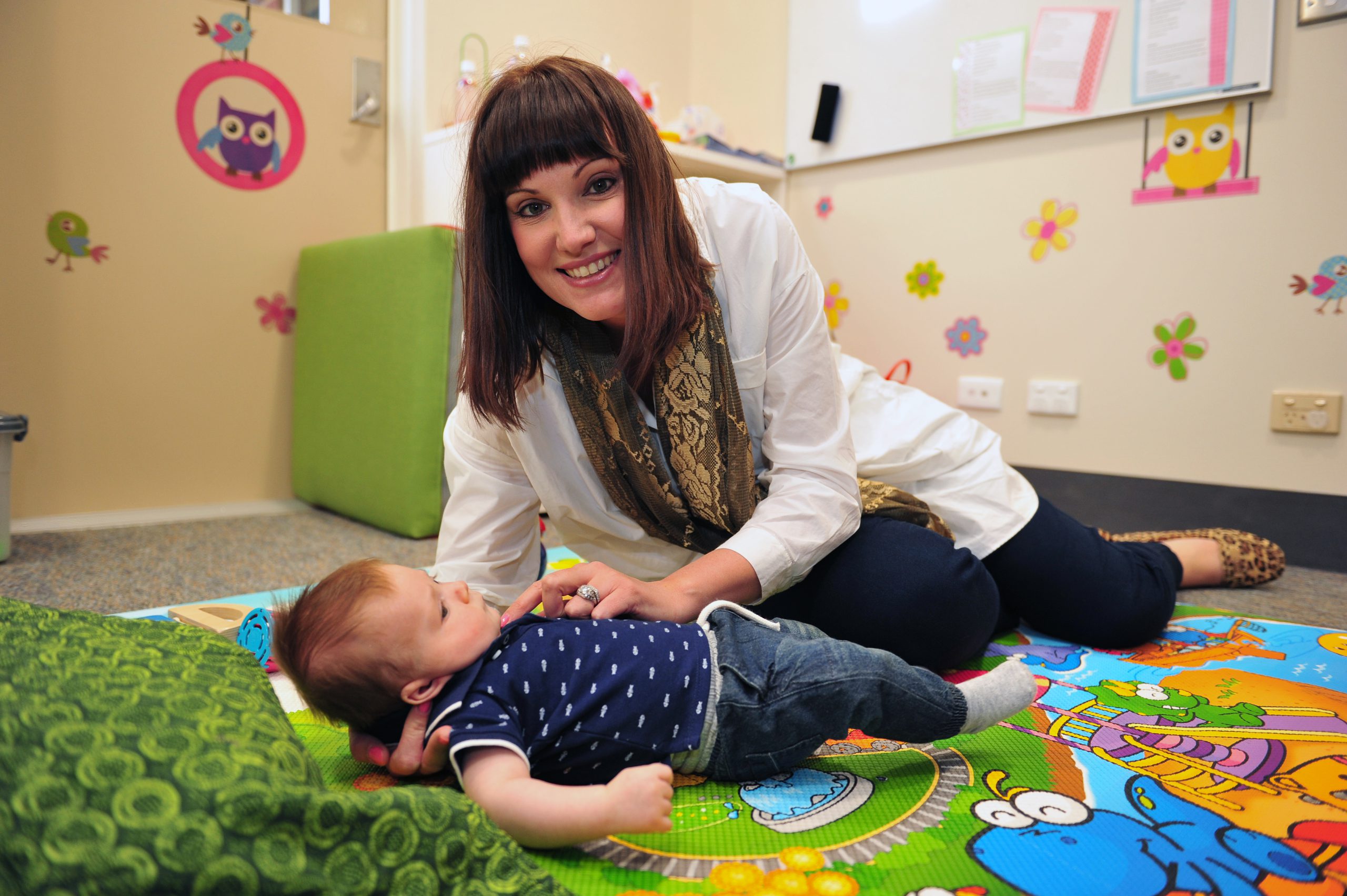 'I love my baby, it's just really, really hard'.
It's a typical statement expressed by new parents who walk through the doors of the Agnes Unit at Latrobe Regional Hospital.
"It can be quite insidious," nurse unit manager Christine Hoyne said of the struggles faced by new mothers.
"Women can feel okay at times and feel really low at other times and a lot of women will present really well for their 15 to 20 minute appointments with their GPs and maternal and child health nurses and then go home and just feel like they're the only one in the world that is feeling this way.
"Then they come in here and realise there's other mothers just like them."
It is named in the same vein as any ward at LRH.
But the Agnes Parent and Infant Unit is not clinical in feeling.
It is a place parents from across Gippsland and their babies of up to 12 months old can stay for extra support, 24 hours a day.
While the service does cater for parents who may be experiencing mild to moderate symptoms of postnatal depression or anxiety, Ms Hoyne said those who used the service did not have to be diagnosed with a mental health issue.
"Perhaps you're just not enjoying your baby like you thought you would be, or you're overwhelmed and exhausted," Ms Hoyne said.
"We'd rather get in early and help people and usually parents will come in for a week, go home on the weekend and come back for a second week. But we're flexible with that.
"It's pretty confronting thinking 'I might go somewhere for a residential stay' but what we've found is, once mums come in, they're really relaxed and don't want to go home.
"If it's a really unsettled baby and the parent's really sleep deprived, we'll help look after the baby overnight for the first few nights and let the parent catch up on their sleep."
For Outtrim mother Melissa Maier, a stay at the Agnes Unit was the support she needed after a traumatic birth.
Thirteen week-old baby Mack was born through an emergency caesarean at Leongatha.
He was not breathing for the first eight minutes of his life.
"It was full on," she said.
"It's taken me until three weeks ago that I can talk about it without crying."
Melissa saw her son for 40 minutes after birth before Mack was taken to Monash Clayton and placed in intensive care.
Mother and baby were not reunited until four days later.
"I just wasn't getting better just with the caesarean and I was just in a lot of pain and then I had a blocked pore in my nipple, so I was having really bad pain breastfeeding, but I didn't want to give up and I felt like I just needed to get better," Melissa said.
A trauma counsellor working with Melissa suggested she access the Agnes Unit and six weeks after the birth, she and Mack went along.
"At the start I was like 'do I go?', 'what's this all about?', because you know, you think you have to be bad to go somewhere like this… but it's just for the everyday woman who's had a baby and just isn't coping," Melissa said.
"I wasn't sleeping, he wasn't sleeping because I was stressed.
"They just put him in a really good routine, they supported me through breastfeeding. They sat with me every night, every time I breastfed they sat with me, made sure I was okay and within two weeks I was awesome."
Melissa said after moving to South Gippsland from Melbourne 18 months ago with husband Rainer, she did not have the usual network of family and friends around her and the Agnes Unit was ideal for parents in the same boat.
"I think it's a really good place to come and just feel supported," she said.
"A lot of new mums struggle and they don't want to admit that, because they feel that if they admit that they're struggling, that they're not a good mum, and that's bulls**t.
"The community is so lucky to have this in the country. It's really important people know about it."
Melissa said she wanted to see anti-natal classes and education focus more on what to do once a baby is born.
"Labour is one day. This is 24/7. You have this needy child and you want to do the best for it."
The Agnes Parent and Infant Unit:

-Located at Latrobe Regional Hospital

-Available for Gippsland parents and infants up to 12 months old

-Can admit five families at a time

-Families can be referred by a health professional or can self-refer

-It is a voluntary service

-It's free to parents with a Medicare card

-Phone 5173 8679