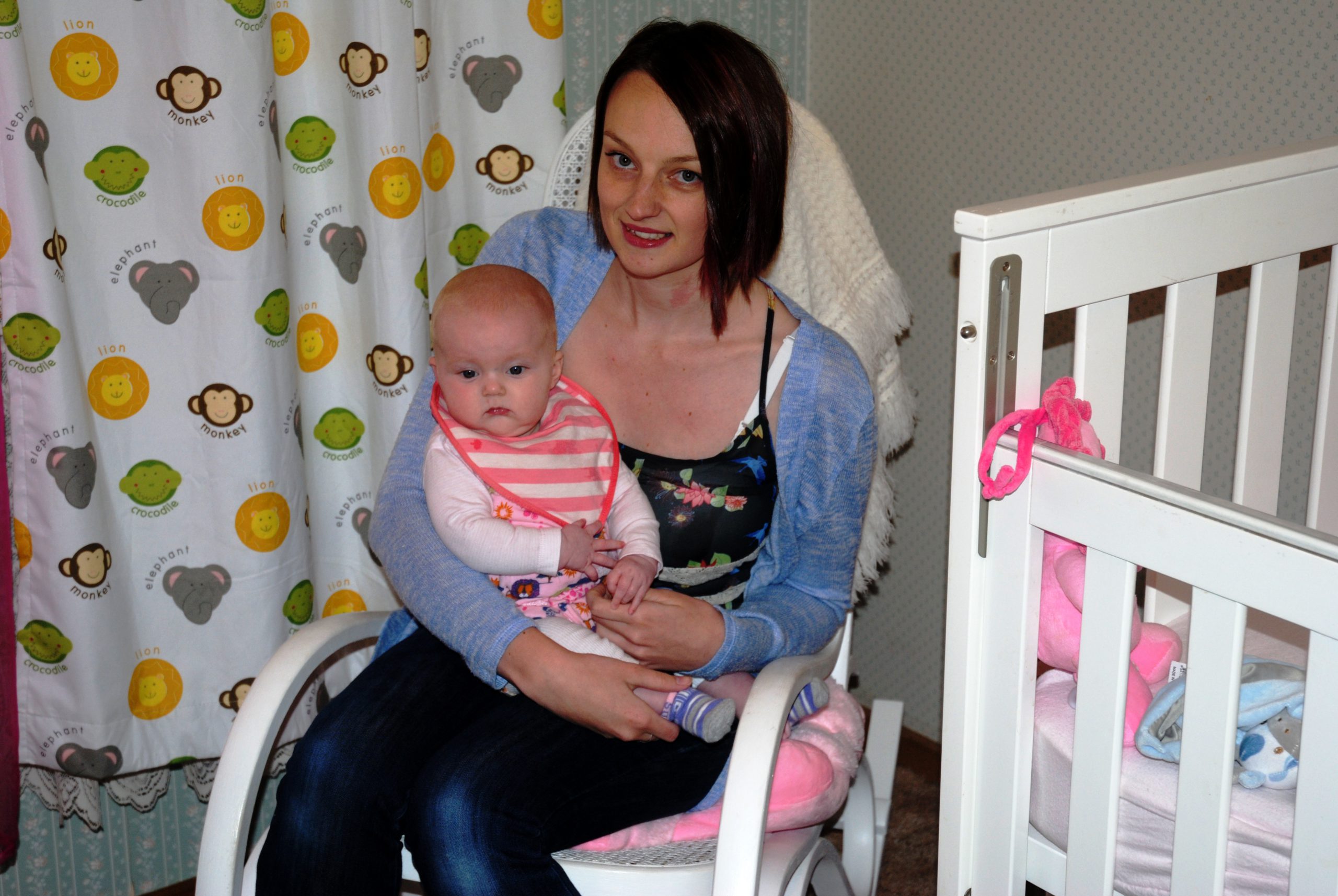 FOR 24 year-old mother of two Melissa Campbell, breastfeeding did not come easy.

"You know, you look at other mums down the street or on TV breastfeeding and you think, 'oh, it's easy'," she said.
"But then you have your baby, and no one tells you how hard it really is and how painful it is."
Melissa syringe-fed her firstborn, almost three year-old Poppy, her breast milk for the first three months of her life.
She described the experience as "horrible" and stopped breastfeeding when Poppy was six months old, at the time she returned to work.
But when she gave birth to her youngest daughter, Mila, Melissa decided to "stick it out".
Mila is now five months old and Melissa is still breastfeeding.
To support other nursing mums and reduce the stigma of nursing children in public, Melissa is hosting a 'Breast Friends' community day next month.
"Breastfeeding means a lot to me and I know a few mums recently, and even myself, have had nasty remarks when it comes to feeding in public," she said.
"It's really off-putting and ruins the whole experience for a mother and their child.
"I want to make Moe especially, a breastfeeding-friendly community."
Melissa has gained the support of several organisations, including pregnancy and early parenting resource centre Olivia's Place, Good Beginnings and the Australian Breastfeeding Association.
She hopes the community day – to include a talk for mums, industry consultants, a petting zoo for children, craft corner and market stalls – will lead to increased awareness.
"Most of it's baby or mother-related," Melissa said.
Olivia's Place is based in Warragul and distributes 'The Olive Guide', which details support available for pregnancy and early parenting, to families across Baw Baw Shire for free.
Melissa is now working with Olivia's Place to produce a similar booklet for the Latrobe Valley, and aims to encourage caf s and restaurants to become family- and nursing-friendly venues.
Olivia's Place centre manager and co-founder Kirsten Finger said the organisation had printed two editions of The Olive Guide and distributed more than 3500 booklets since 2013.
"I think Melissa has taken great initiative to put together this event and I really hope the local community gets behind her," Ms Finger said.
"If anyone encounters the kind of attitudes Melissa has received, I hope the community stands alongside her.
"They should be able to feel confident to say, hang on this is normal and if you have a problem with it, then that's abnormal.
"The impact is more than just the comment made at the time. The impact could be the bond with the child, which has lifelong consequences."
Melissa also hopes to establish a support group for mothers if she receives enough interest from the expo as well as a parenting room in Moe.
The community day will run from 10am to 2pm at Albert Park Primary School, Moe, on Saturday, 28 November.
For more information, visit the 'Breast Friends' event page on Facebook.