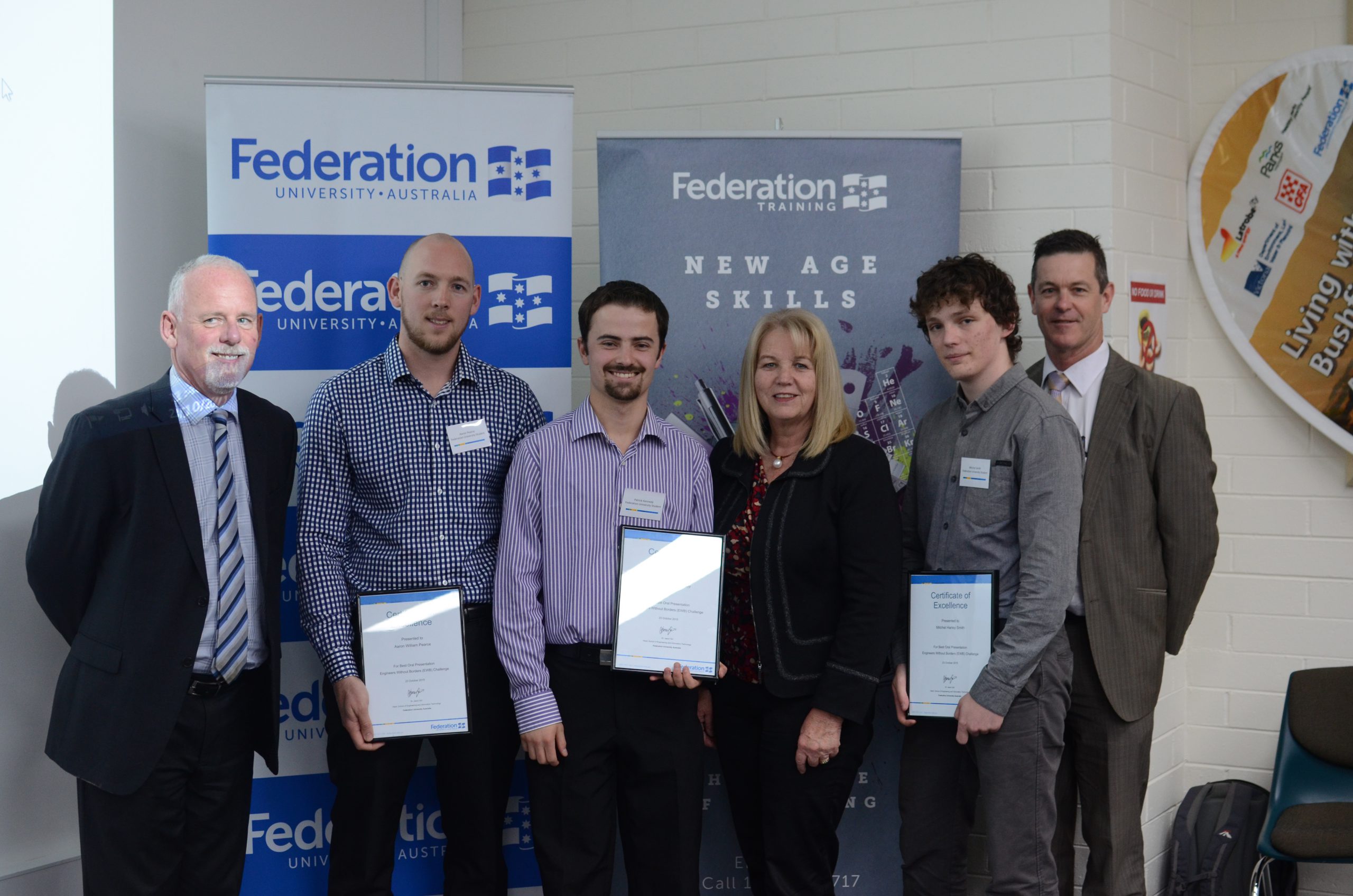 RESIDENTS from a developing African country will consider smokeless stoves as a sustainable cooking option thanks to a group of Federation University engineering students.
The first-year students developed the concept as part of the Engineers Without Borders Challenge, where students had to provide a solution to an engineering issue that could be implemented in Bambui, a township in north-western Cameroon.
Program coordinator and lecturer of mechatronics Tanveer Choudhury said the program provided students with the opportunity to present real world solutions to a real client.
"Sometimes we try to think too big," Dr Choudhury said.
"(This challenge) provides students with a different view of engineering outside of Australia."
Five groups of students presented their ideas on Friday to a crowd of about 50 staff and students, where Aaron Pearce, Mitchel Smith and Patrick Kennedy were named winners for their project 'Improved cooking and food transformation in Bambui'.
Through their research they identified issues with the Bambui residents' stoves and proposed the use of a Chulha stove to combat the health and safety issues of the country's three stone stoves.
The group said an economically sustainable Chulha cooking stove, which can be made by the country's local clay, aimed to reduce disease from smoke inhalation caused by indoor cooking with biomass fuel.
"Chulha stoves were designed to fix a similar issue in India with success," Aaron said.
"It's a simple, smokeless stove design featuring a chimney which eliminates smoke and reduces fuel consumption."
As the winners the group's idea will be sent to the community of Bambui for consideration, however, it will be up to the country's leaders to decide whether they will implement the proposal.
The Engineers Without Boarders Challenge is part of the university's mechatronics course which is a pathway degree operated with the partnership of Federation Training.