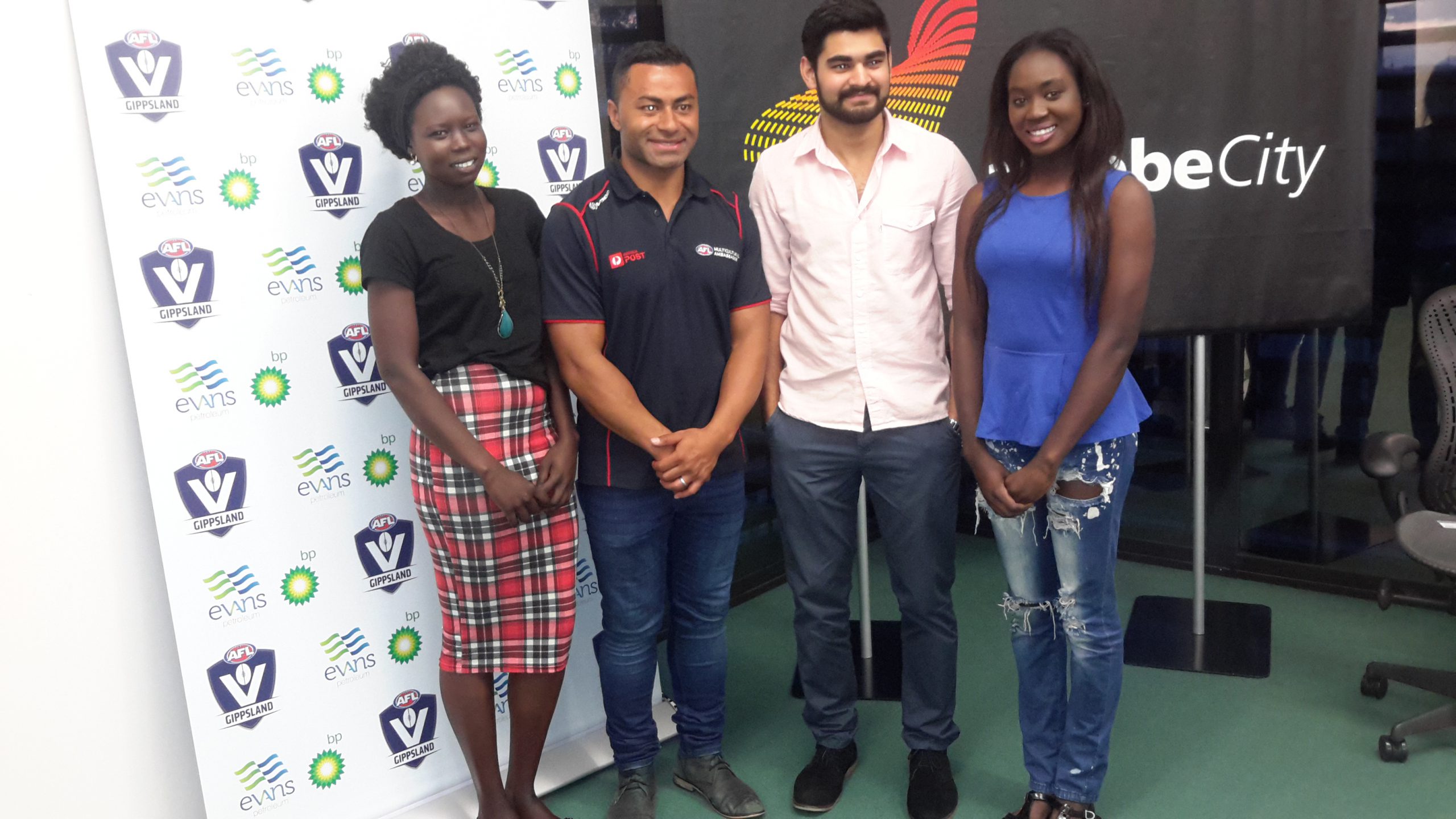 THE Centre for Multicultural Youth hopes to replicate the same interest it received from local sporting clubs last year who welcomed and recruited players from multicultural backgrounds.
CMY multicultural youth worker Tori Stratford said a forum would be held at Latrobe City Council in Morwell on Wednesday to encourage local clubs to open their doors to players from different cultural backgrounds.
Ms Stratford said last year's forum was successful as about 20 different clubs attended and welcomed multicultural players.
"It's not just soccer or netball but it was nice to have other sporting clubs welcome our young people from multicultural backgrounds," she said.
Ms Stratford said the forum would provide an opportunity to discuss barriers that prevented multicultural young people from participating in sports and also address any concerns by clubs.
A survey conducted by CMY identified family and study commitments, transport and parents not happy for students to engage in sports, as the top three barriers that prevent multicultural young people from joining clubs.
Other factors mentioned were cost and fees of joining clubs, racism and discrimination, and not knowing the rules to participate in sports.
Ms Stratford said sporting clubs would benefit from recruiting young multicultural players as it would give them a "positive image and their membership base will increase" as they become inclusive.
She said clubs could also benefit from building relationships by running family events that would also engage parents, helping the club to learn about other people's culture.
Ms Stratford said sports helped young people develop social connections, build self-esteem, and give them the potential to volunteer or work.
The forum will be held at council headquarters, Commercial Road, Morwell on Wednesday, 28 October from 6pm to 7.30pm.
Those who are interested in attending should RSVP to Debra Carnduff on 0407 975 815 as there is limited space.