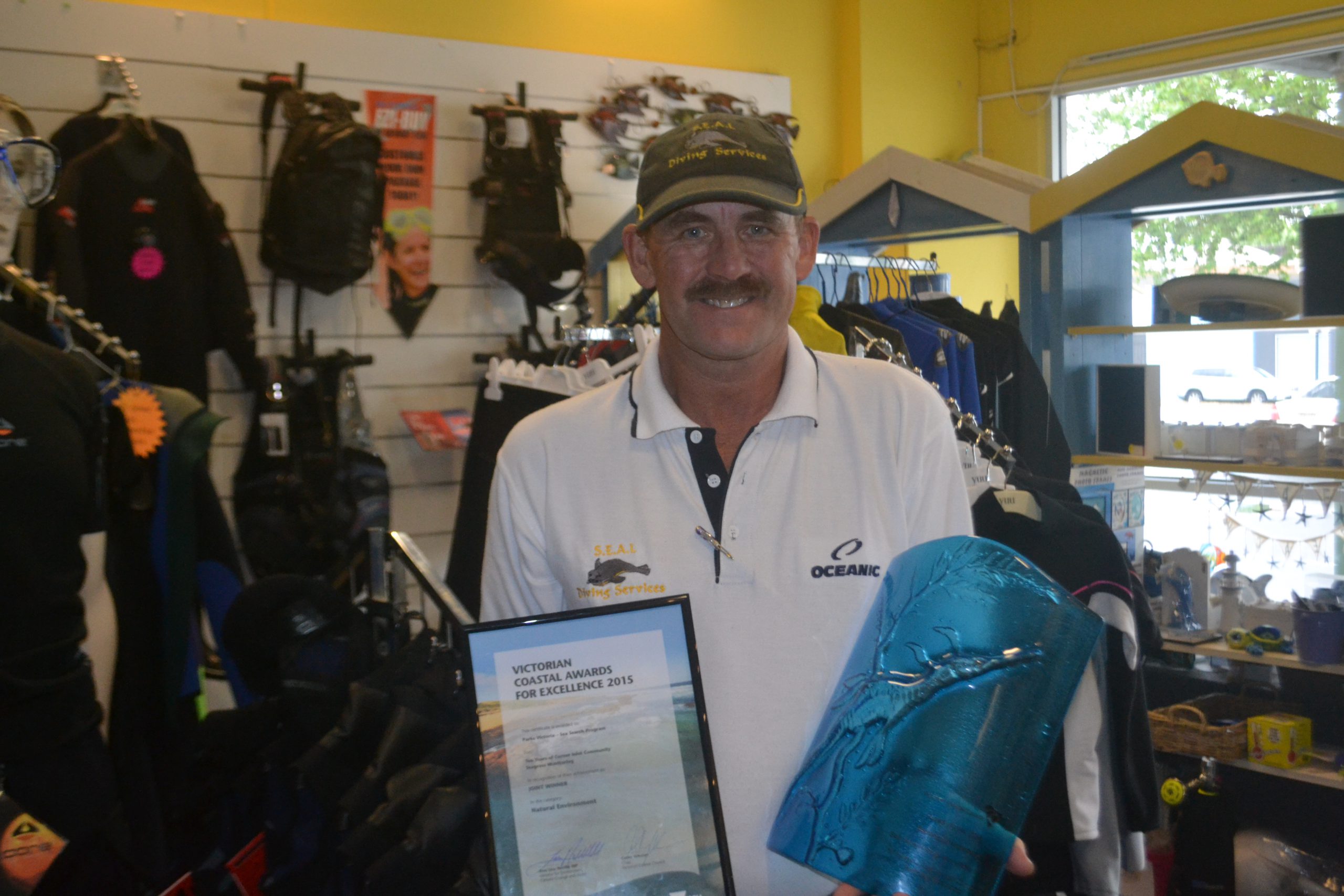 LATROBE Valley scuba divers have been recognised for their ongoing contribution to seagrass preservation.
The divers, who along with other Gippsland volunteers are trained through a Traralgon based company, were awarded the 2015 Victorian Coastal Award for Excellence in the category of Natural Environment, for their work with the Sea Search Program.
As part of the program, volunteers have monitored seagrass levels and conditions at Corner Inlet for the past 10 years.
Traralgon recreational diver Rob Timmers said the award recognised the group's contribution to the Gippsland environment.
"It's recognition for our work and our actions locally have a global impact," he said.
"It's really important that we continue to monitor the seagrass to see it is healthy."
According to Mr Timmers, seagrass – flowering plants that live underwater – are a major carbon sink that can hold 80 times more carbon than the greenest forests in the world.
A recent study found damage to seagrass meadows led to the release of ancient carbon stores.
Mr Timmers said it was important the volunteers continued to monitor these meadows as they provided better habitat for fish, among other things.
"Our research has seen a trend improvement in water quality at Gippsland beaches and it leads to a better fishery industry, carbon capture and tourism," he said.