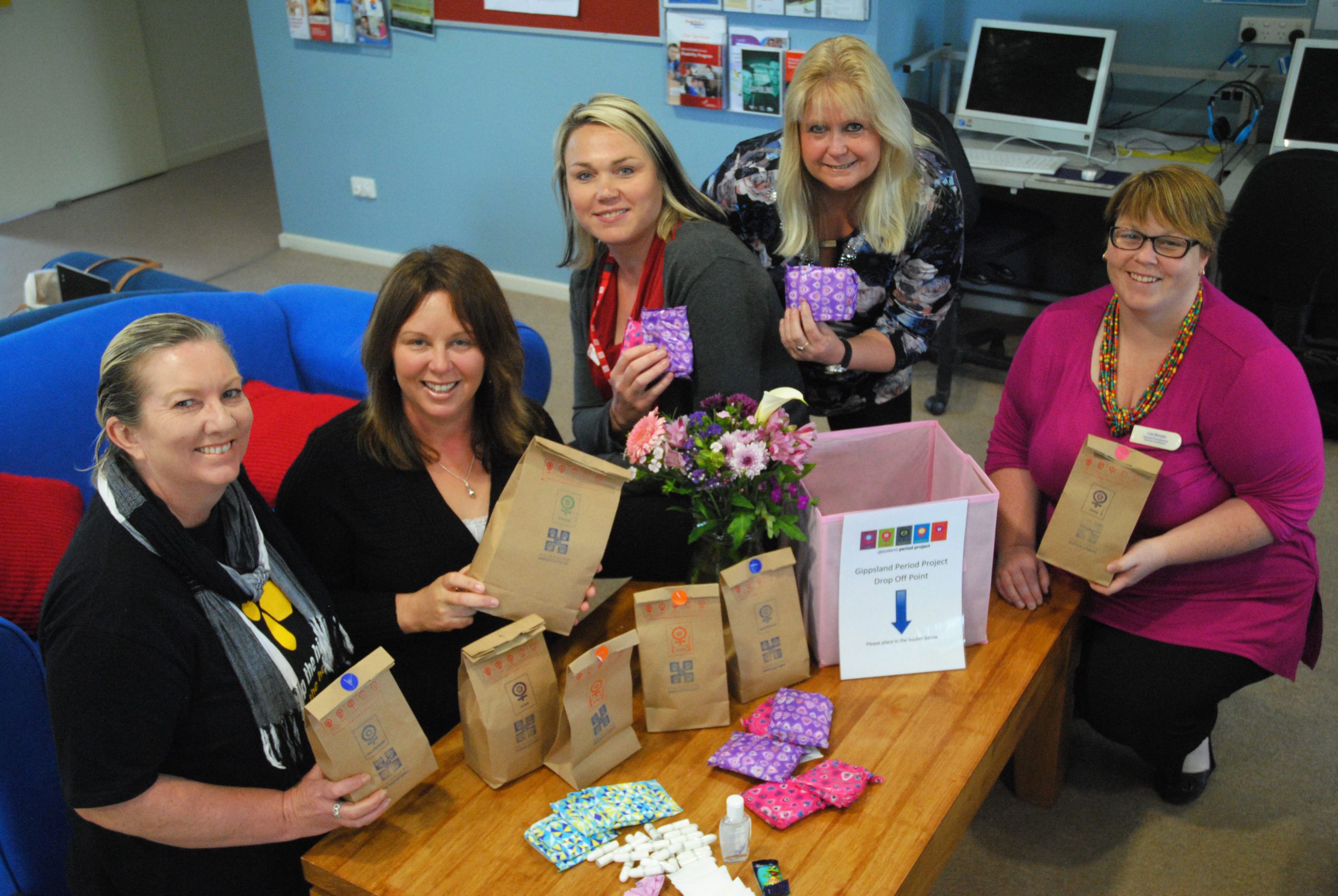 GIVING dignity back to the homeless when their period arrives is the focus of a Melbourne-based project coming to Gippsland.

The Melbourne Period Project provides women, adolescents and transgender men, who are sleeping rough or couch surfing, with sanitary items they cannot otherwise afford.
And now the Morwell Neighbourhood House is the regional hub for Gippsland, with the aim to normalise everyday needs and start a conversation about homelessness.
Gippsland Homelessness Network coordinator Lisa Morgan said the project would address two main concerns – cost and ability to carry sanitary items without permanent accommodation.
"The most respectful thing that's come out of this project, is that regardless of who you are – if you're homeless, you can have various needs," Ms Morgan said.
"They've identified various packs where, if you're in some sort of accommodation that's temporary, you can have a pack that's easy to dispose of.
"Or if you are sleeping rough or couch-surfing, there is a pack that allows you to have disposable nappy bags and hand sanitiser."
Donna Stolzenberg and Natalie Cruz began the project in June, with Ms Stolzenberg having worked with the long-term unemployed and Ms Cruz having experienced homelessness.
Ms Morgan said it was the lived experience of these women that enabled a "knowledgeable process around homelessness" to occur.
"Sometimes what we do is we get a bit clunky and think about what would work for us," she said.
"And when you get someone's lived experience like this, you go, 'that's right – because you don't have anywhere you can wash your hands and you don't have anywhere you can throw them away'."
There will be several drop-off points across Gippsland, where people are asked to donate pads and tampons to be collected by volunteers.
These will be taken, counted and packed into five different period packs at the neighbourhood house and distributed to those in need via the Gippsland Homelessness Network.
Women are encouraged to buy an extra packet of pads or tampons to donate when it is their time of the month.
Morwell Neighbourhood House coordinator Tracie Lund, who started the Gippsland project, said she hoped it would "restore some personal dignity".
Rhonda Chapman, a project volunteer, agreed, having helped women in the past who had their period and no access to sanitary items.
"I'd like to see a greater awareness about homelessness in the Valley," Ms Lund said.
"It's talked about, but it's a little bit, 'over there', but we have this here, it is an issue, what can we do to support this?
"A lot happens here, we have some amazing people and networks we can work with and I really think we will be able to bring that model in Latrobe Valley."
The Melbourne Period Project is a registered, not-for-profit charity with tax-deductible gift recipient status.
For more information, phone the Morwell Neighbourhood House on 5134 5488 or visit the Gippsland Period Project on Facebook.
What's in the Period Packs?

The five period packs include extras such as disposable scented bags, hand sanitiser, liners and wipes, which can also be donated.