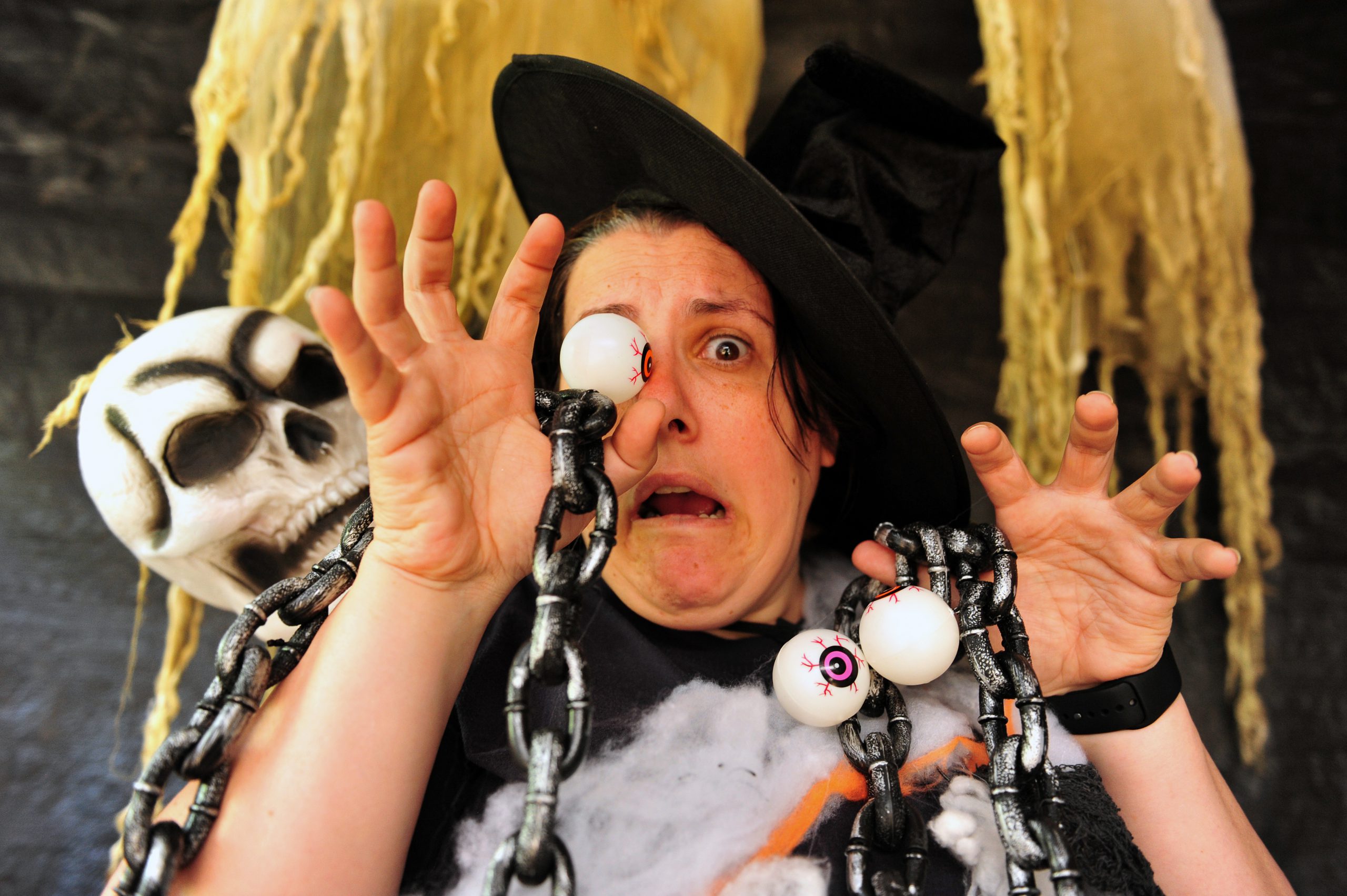 Families are set to be spooked this wicked weekend when the ghosts come out during a series of horrifying Halloween events across the Latrobe Valley.
Festivities in Moe, Traralgon, Yallourn North and Rosedale will give kids and adults alike plenty to be scared about.
The wicked weekend will kick off at tomorrow night's Halloween at Old Gippstown in Moe, which will bring to life the haunting history of the region's oldest buildings.
Activities will include trick or treating, a skeleton hunt, a house of horrors, show bags, lucky dips, horror artists, food stalls, a costume competition and giveaways.
Organiser Beck Madyson said some of the park's nine resident ghosts might also make an appearance.
"I'd love a couple of the ghosts to make an appearance, if they want to pop out that would be great," she said.
"I'll just make sure they don't scare the little ones though. They can scare the big kids and the adults but they'll have to leave the littlies alone."
Professional ghost hunters from Beyond the Veil will also run a two-day paranormal tour of Old Gippstown over the weekend.
In Traralgon a ghost tour by Tegan Dawson from Haunted Hills Tours tomorrow night is already sold out and she will turn her lantern to Yallourn North on Saturday, where tickets are still available.
On the tour participants will hear stories about the past and visit locations that may be paranormally active.
Rosedale's Haunted House will run both tomorrow and Saturday night with actors and moving props set to bring the house to life… while trying not to scare families to death.
The Haunted House is at 36 Cansick Street, Rosedale.
For more information about this weekend's fun Halloween events around the Latrobe Valley visit the Facebook pages Halloween @ Old Gippstown, Haunted Hills Tours and Rosedale's Haunted House.