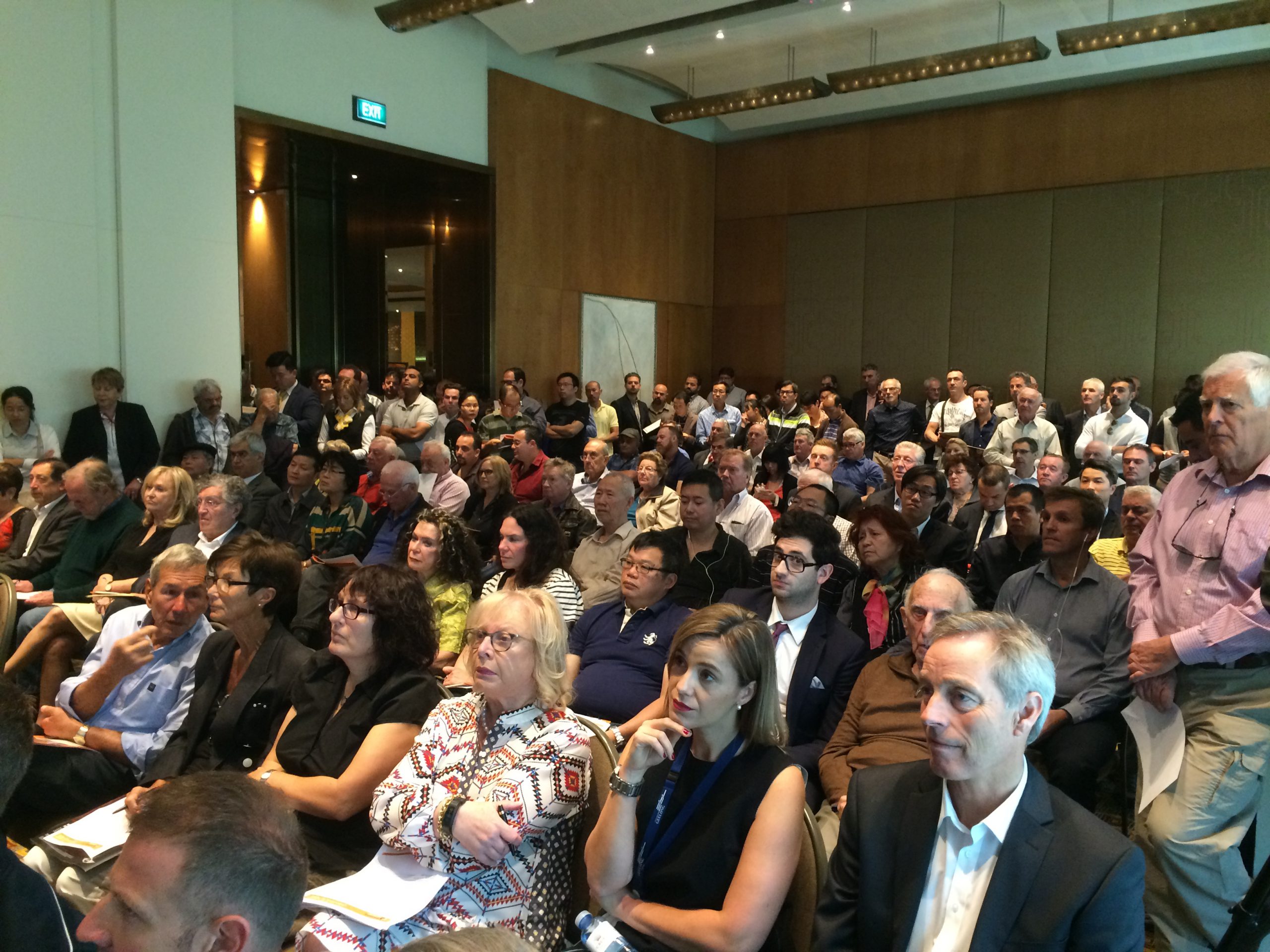 Investors from as far as Sydney are showing interest in Latrobe Valley commercial properties, with one fetching $1.451 million at a city auction yesterday.
Three properties went under the hammer at the Burgess Rawson Investment Portfolio Auction 100, held at Crown Casino in Melbourne.
The $1.451 million price tag went to the only Beaurepaires centre between Pakenham and the New South Wales border, located at 192 Princes Drive, Morwell.
Meanwhile, the Cheap as Chips and NQR retail complex on George Street, Morwell and Traralgon's Star Bar building are still under negotiation, expected to fetch about $6 million and $850,000 respectively.
Jim Demetrios, principal of Stockdale and Leggo – Morwell and Traralgon, said the Latrobe Valley commercial market had "well-priced properties showing attractive returns for investors".
"We have a number of new investors breaking into the Valley," Mr Demetrios said.
"It's something we have been promoting over the last six months and it's been very successful."
Mr Demetrios pointed to the recent sales of multiple commercial properties, such as the Morwell buildings of Subway in Commercial Road, Silver's Bar and Grill and the Valley Trophy Centre.
He has also joined the commercial real estate service, Burgess Rawson, to sell properties occupied by a fitness centre and car wash near McDonalds, Morwell.
Burgess Rawson sales representative Raoul Holderhead described the Valley's commercial property market as "pretty buoyant at the moment".
"There is plenty happening down there," Mr Holderhead said.
"There is a market out there for quality tenants and there is a feeling that Morwell… is still as steady as she goes.
"Traralgon is one of the most vibrant cities in Victoria."
CBRE senior associate director Justin Dowers agreed, having sold the Woolworths supermarket building in Moe for $14 million last month.
"There is clearly confidence from the wider market in the sustainability of the Latrobe Valley from an economic perspective, based on the consistent growth in population of the region for decades," Mr Dowers said.
"The Latrobe Valley is seen as representing good value compared to metropolitan Melbourne for comparable commercial investment assets."
Mr Demetrios said although two of the three properties were still under negotiation following yesterday's auction, he was pleased with the Valley's current market situation with high sale rates.
"We believe it is basically return on investment and the majority of properties being sold are being sold with long-term tenancies, with good secure leases," he said.
"The fact is, people are exploring their options and… they're finding real estate is a good, secure investment, and properties are showing high-yielding returns between six and 10 per cent."
Traralgon development site on the market
A mixed-use development site at 14-28 Dunbar Road, Traralgon, is expected to fetch more than $3 million.
Marketing agents say its central location and mixed-use zoning could be used for a range of developments, including retail, high-density residential or commercial use.
Savills Australia associate director James Lockwood said he expected a "high level of response from developers".
The three hectare property will be sold via expressions of interest, closing on Wednesday, 11 November.