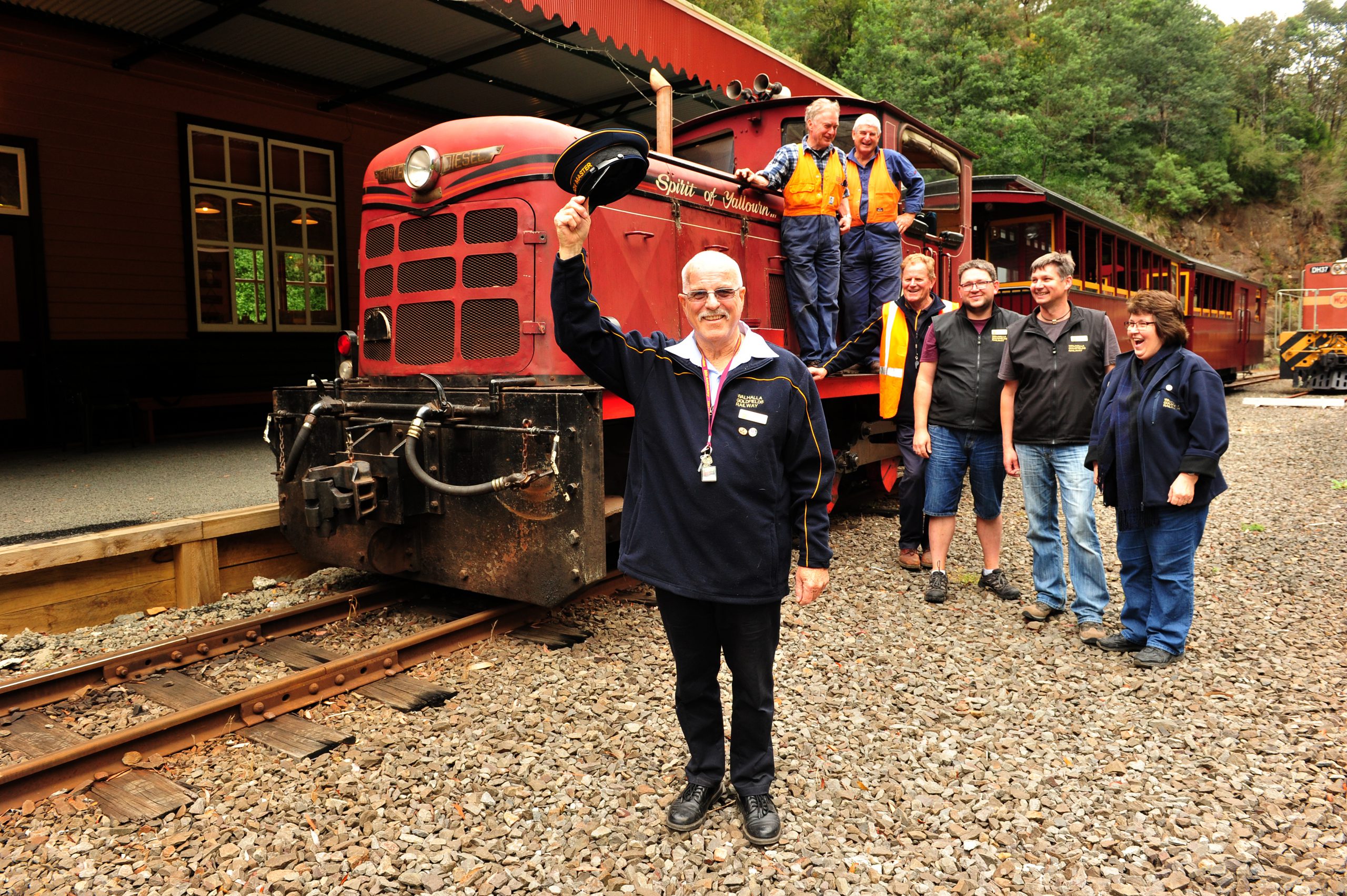 AT first glance, Walhalla Goldfields Railway has little to do with Lynton and Barnstaple Railway, 17,000 kilometres away in Devon, United Kingdom.
But the similarities between the railways, both failures in their original life but brought back to life as successful tourism ventures, have prompted a 'twinning agreement' between the pair.
It is believed to be just the second such agreement in Australia, behind Puffing Billy whose twin railway is Talyllyn in Wales.
The agreement aims to improve both railways through sharing ideas, information and personnel.
Walhalla Goldfields Railway president Michael Leaney was inspired to form a twinning agreement with Lynton and Barnstaple Railway after visiting the UK in March and being struck by the similarities between the two railways.
"We both had the same situation… and where you have a very like-minded interest, a twinning agreement means you can both cooperate and work together and share information," Mr Leaney said.
"It's a way to increase our knowledge bases but it also provides an opportunity to get ideas from a different perspective."
The agreement would aim to develop an exchange program for young volunteers from Australia and the UK to travel to the other country to experience that railway and gain practical operational experience overseas.
"One of the most exciting things is that we're looking to put together an exchange program for young volunteers and it will mean one year someone is selected to travel to Australia to spend a month working on Walhalla Goldfields Railway and the next year one of our people will go to England," Mr Leaney said.
While Lynton and Barnstaple is interested in Walhalla's plans to trial recycled plastic sleepers and a railmotor to self-propel carriages, Mr Leaney is interested in learning more about the UK venture's online fundraising efforts.
"We are looking at gaining knowledge from them, how they run and do things," he said.
The two railways share similar histories, goals and aspirations, and faced challenges in rebuilding and operating in remote areas.
They are both located in remote regions and are narrow gauge. Both railways only operated for relatively short periods in their original service lives before closing down and being completely dismantled.
Now they have each been totally rebuilt from scratch by volunteers to have a second life operating for tourists.
Lynton and Barnstaple Railway currently operates on 1.6km of track at Exmoor, while Walhalla operates on 3.6km of track winding its way down Stringers Creek Gorge. Both have plans to extend their tracks.
Walhalla Goldfields Railway plans to start seven-day-a-week operations with a new railmotor soon.