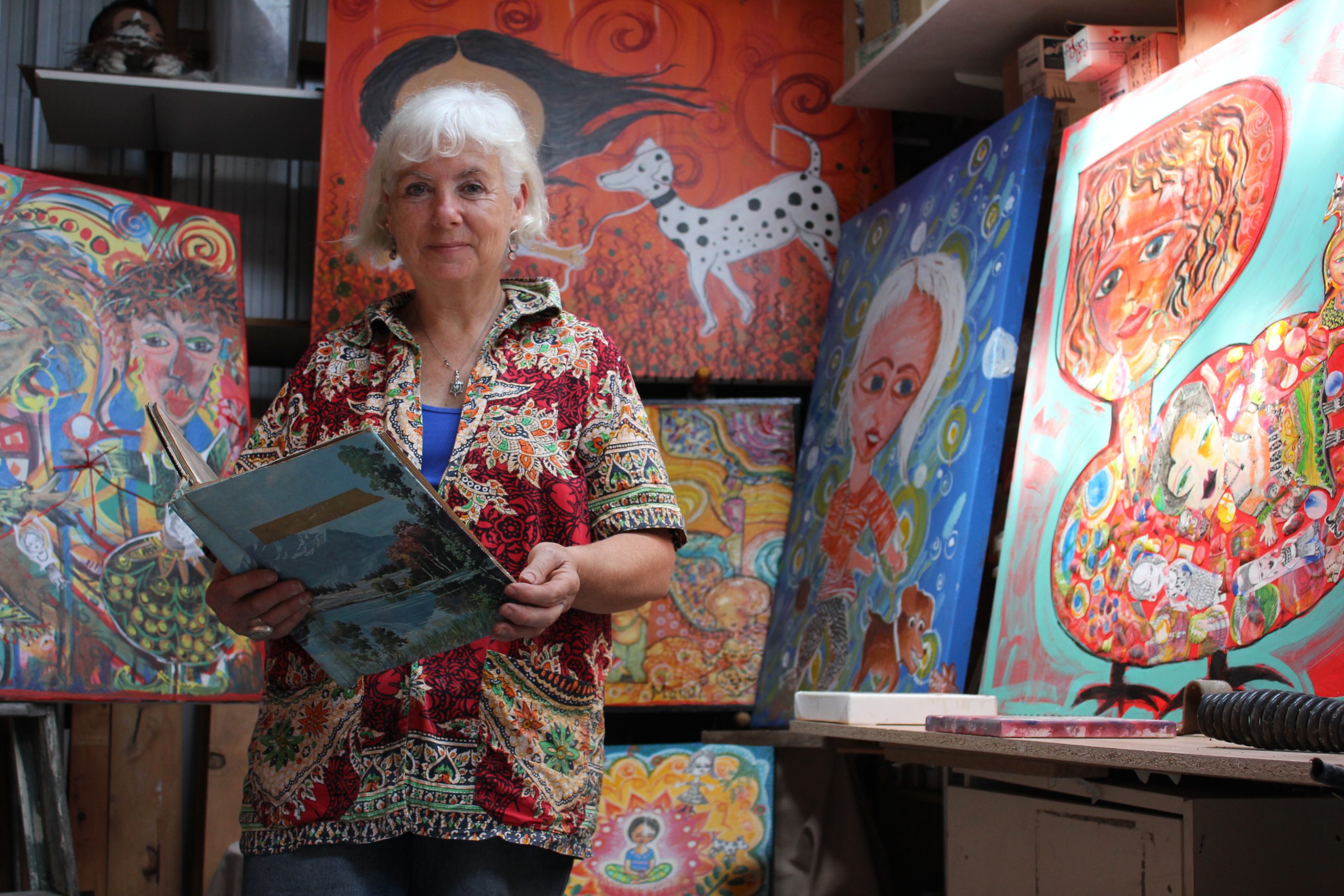 THIS is not an ordinary Newborough home.

The fire place hearth has been encrusted with broken ceramic tiles, door knobs have been moulded from concrete and a tree branch creeps along the bath tub wall.
In the backyard, artist Mandi Thorpe's garage has been transformed into a working studio.
Her dog takes cool shelter under a central working table, a pottery wheel covered in white clay sits to the left and walls are lined with her whimsical 'naughty girl goddess' clay figures, all hips and bust.
"People commented, 'what a surprise it was to discover what was behind people's fences'. All these 'creatives' are just pottering away," Ms Thorpe said.
The sentiment follows MOaRTZ's first Open Studios Latrobe event last month where Valley artists opened the doors to their tucked away studios and boutique galleries.
Ms Thorpe said about 60 people traipsed through her studio, an experience shared by more than 20 participating artists.
It has prompted organisers to announce a second weekend-long event on 16-17 April 2016.
Organiser and artist Sharon Anderson said 130 tickets were sold for the self-guided tour on 25 October.
The concept has been modelled on the successful Open Studios in West Gippsland.
"We woke up in the morning and said, 'who knows, maybe we'll get 12 people.' We were so overwhelmed, everyone was so enthusiastic and interested in the art and what we do," Ms Anderson said.
She hoped by running the next event over two days artists would have more time to speak about their practice and offer small demonstrations to participants.
"We want people to have more time to chat to the artist, explain to people what they do and really enjoy the weekend," Ms Anderson said.
Newborough watercolour artist Ken Downs will participate in the next Open Studios where he will show off his local land and seascapes.
Mr Downs said artists lived in "their own world" and the event had connected many artists.
"It's lovely for people to pass on their art," he said.
"Art can be a bit selfish."
For more information, visit MOaRTZ's Facebook page.