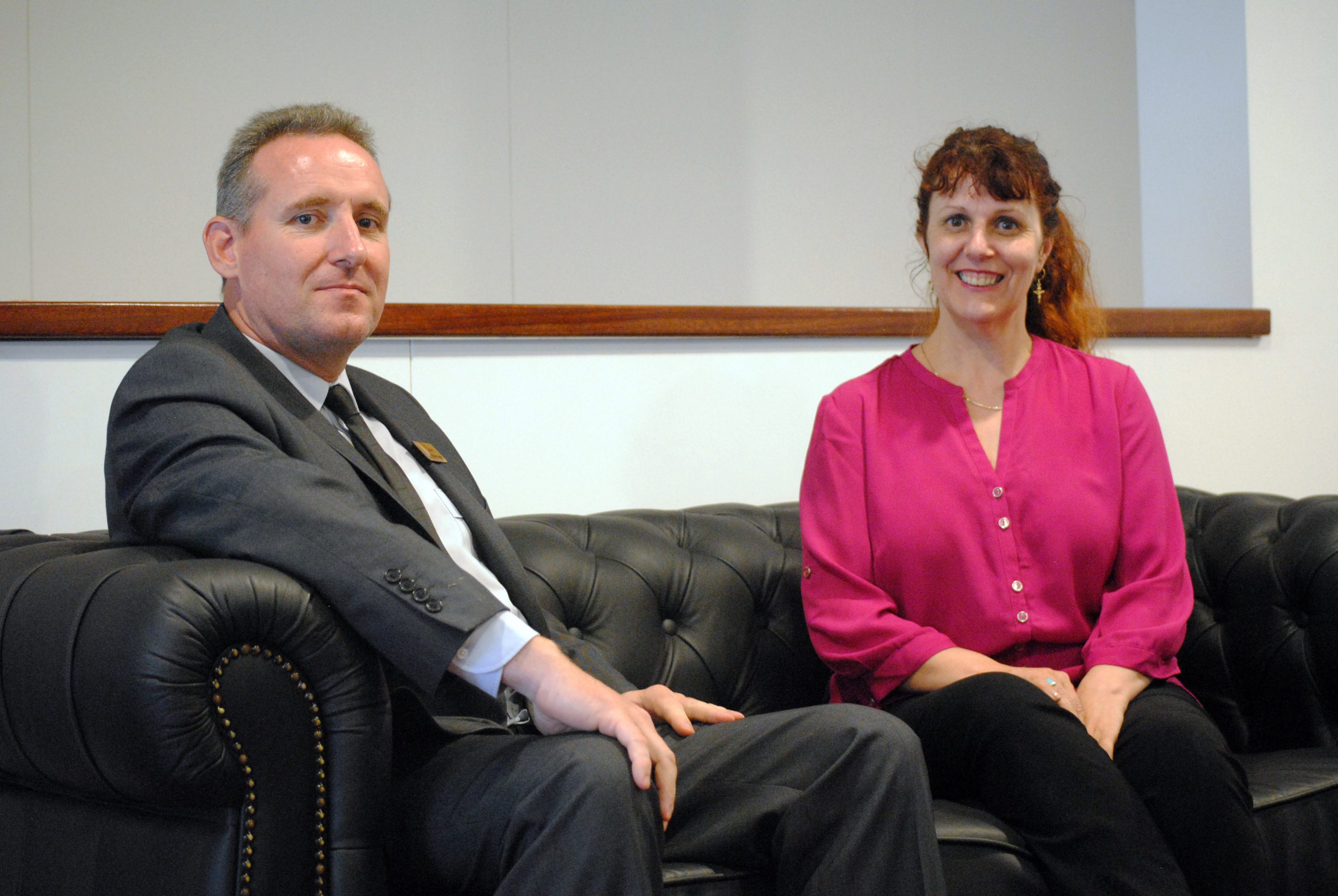 LATROBE Valley businessman Michael Rossiter is a man of few words, but his passion for his home region speaks volumes.

Over the past three years as a councillor with Latrobe City, Cr Rossiter has worked behind the scenes focusing on policies, complaints and procurement.
He was behind a major overhaul of how council spent ratepayer money, developing a new procurement policy in 2013 with outgoing mayor Dale Harriman.
Now he finds himself at the forefront of Latrobe City, having been elected as mayor, unopposed, at a special council meeting on Monday night.
"That was probably up to the other councillors to determine that (why I'm suited for the role); I only accepted the nomination," Cr Rossiter said.
"But I probably have a good business accruement and I think I've had a good standing around the community over many years."
By his side is Cr Sharon Gibson, who won a majority of five votes over crs Darrell White and Christine Sindt, for the position of deputy mayor.
This will be the first time the pair has worked closely together, but both said they were focused on job creation and promoting the region.
"Both of us will endeavour to do the best for the community; that would be the number one thing," Cr Rossiter said.
"We want them (the community) to be the best they can be and have the opportunity to improve themselves."
The father of two has owned his Traralgon air-conditioning and refrigeration business for about 15 years and admitted the prospect of being mayor was initially overwhelming.
"But we have some experienced councillors there who will be able to assist," he said.
"There will probably be a few other commitments that will have to be reduced and we will attempt to do the best we can.
"I think I've been fully focused since being a councillor and anybody who knows me would know, that if I do something, I like to try and do it to the best of my ability."
Cr Gibson described Cr Rossiter as a man of integrity, who only spoke when he had something to say.
"He reminds me of the statesman," Cr Gibson said.
"He listens to people; he weighs things up; he doesn't speak for the want of filling a conversation."
She said she had full faith in Cr Rossiter, who described the Latrobe Valley as an area with a lot to offer in terms of accessibility and investment opportunities.
"And that's what we've got to try and keep promoting, to attract investment and attract people here," Cr Rossiter said.
While he admitted he did not know everything, he said the experience and cohesion of current councillors would ensure the region continued moving forward.
"There is a lot of infrastructure that is required across the whole municipality, there's a lot of infrastructure that needs upgrading," he said.
"There's a lot of work to be done in those areas. It will be a bit of a challenge, but we don't give up easy."