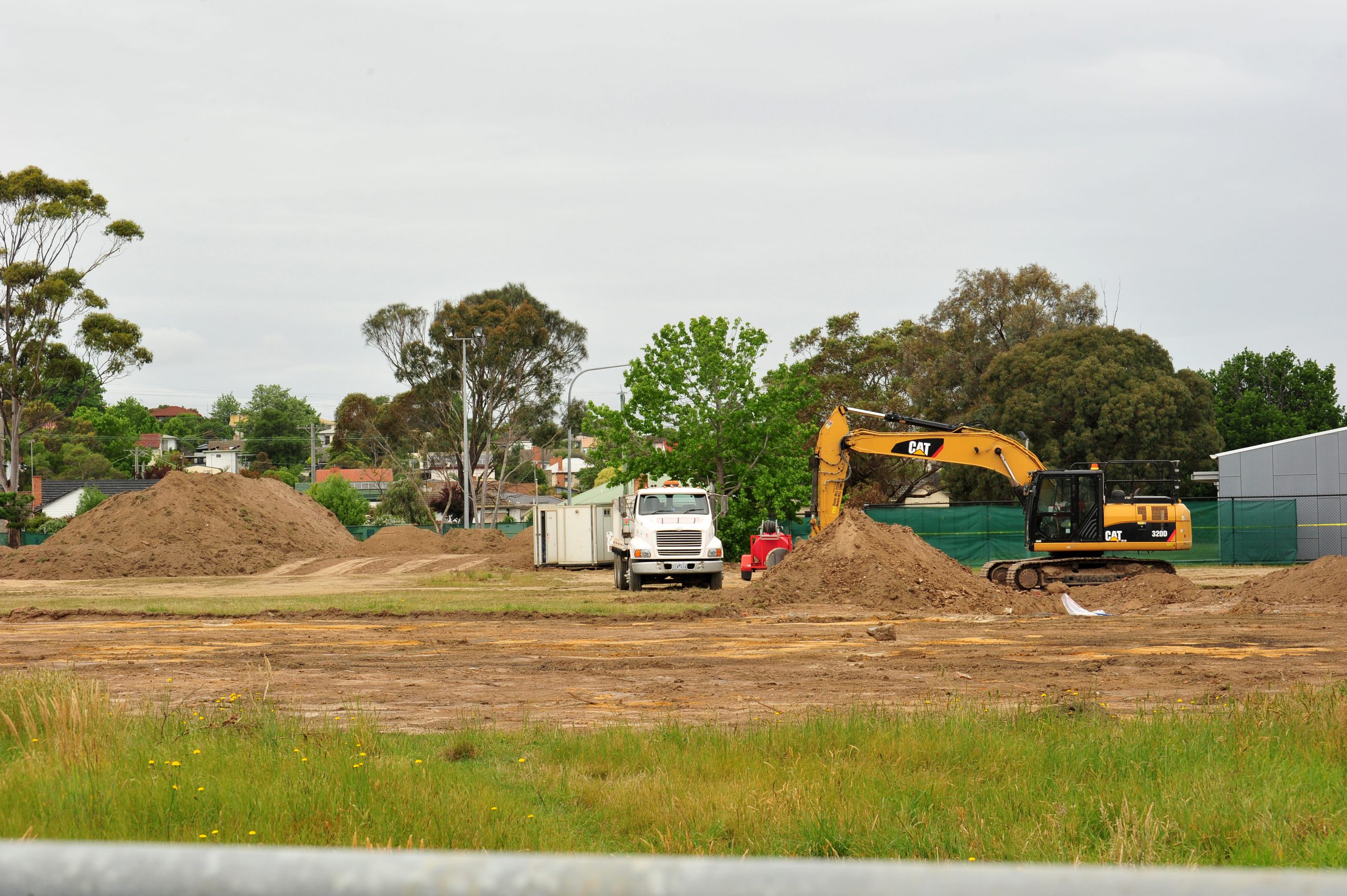 Asbestos removal is underway at the site earmarked for a new amalgamated Morwell primary school.

In recent weeks, fencing has been erected and excavation work started at the old Kurnai College site on McDonald Street, which will become home to students from Commercial Road, Tobruk Street and Crinigan Road primary schools when a brand new facility is built.
Department of Education and Training spokesperson Alex Munro said asbestos was discovered during clearing and excavation works on the site.
"As per departmental policy, all asbestos identified in the construction zone will be removed in accordance with OH&S legislation and regulations," Mr Munro said.
"It is expected that the removal and remediation of the soil on the site will be completed by the end of November, after which construction will commence."
He said construction works would be supervised by a hygienist engaged by the builder.
The State Government allocated $10.45 million in this year's budget for the Morwell Schools Regeneration Project.
It had bipartisan support, with both Labor and the Coalition pledging money for the project in last year's state election.
"It's pleasing to see activity taking place at the new school site. It will be an exciting time for primary school student teachers and staff and parents," Member for Morwell Russell Northe said.
"With all going well the school will open at the start of the 2017 school year."
Mr Northe said he believed the new school would "firmly enhance" educational outcomes for primary school students in Morwell.
"This will also be a terrific boost to our local economy and I would certainly be hoping local businesses will have the opportunity to partake in some of the contract work that will need to be undertaken."
Mr Northe said he continued to hold concerns that the remaining Morwell school, Morwell Park Primary School had not yet received funding for an upgrade.
During a visit to the town in September, Premier Daniel Andrews said the government would fund Morwell Park into the future as part of a second stage of the regeneration project after the merger was complete.
"It is important Morwell Park Primary School is not compromised by the development of the new primary school project," Mr Northe said this week.
He said he hoped the vacated school sites would be dealt with "efficiently and urgently" so they did not become dilapidated legacy sites.