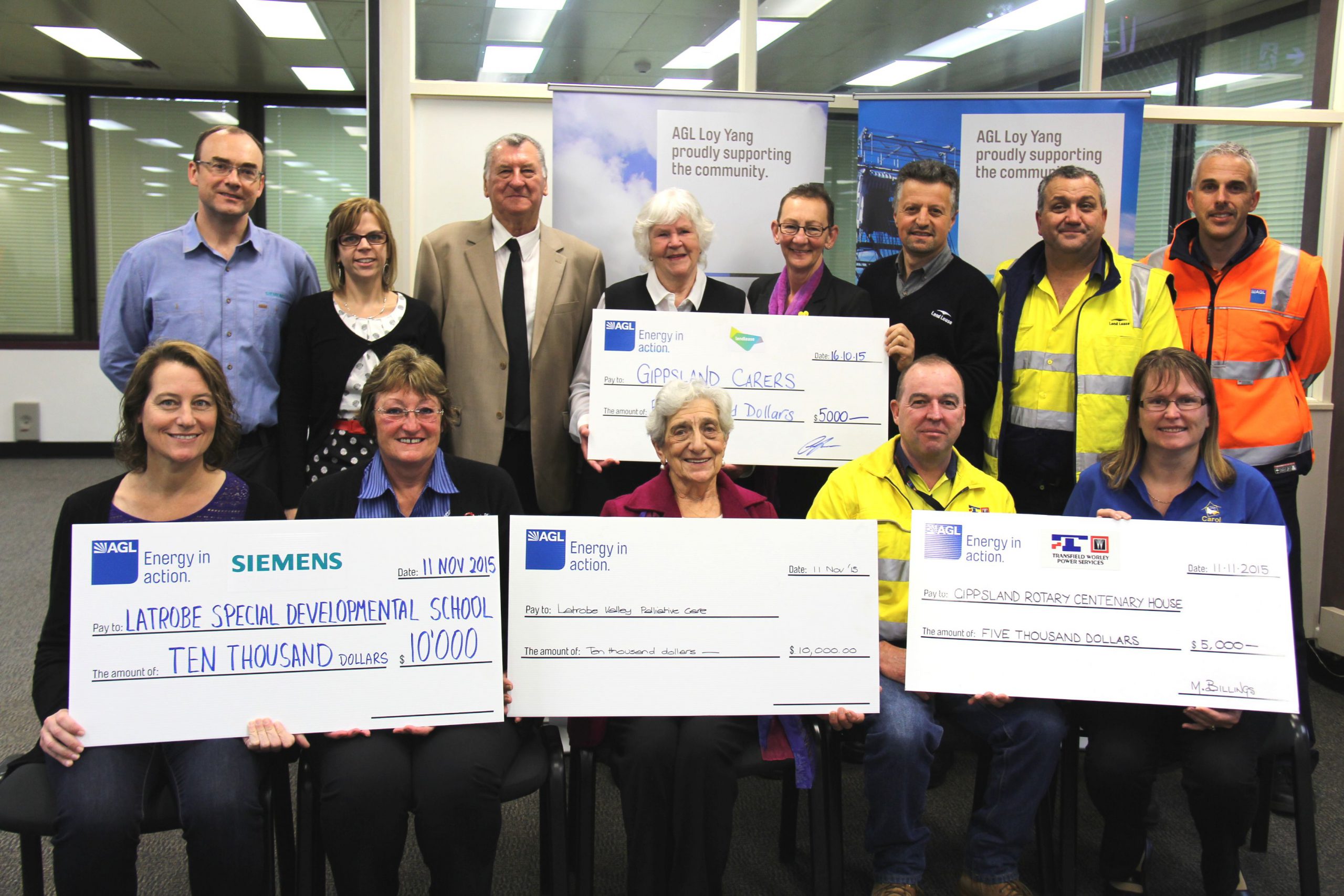 Latrobe Valley community organisations have shared $35,000 in donations as a result of safe work during a recent AGL Loy Yang power station maintenance outage.
The AGL Loy Yang safety awareness scheme, conducted during major outages on generating units, aims to encourage safe work practices by making donations to selected charities if safety standards are met.
The 50-day, $50 million outage on Loy Yang's Unit Two comes to a close this week.
A total of $35,000 was raised and has been presented to five local services, thanks to a combined effort from AGL, Lend Lease, Siemens and Transfield Worley Power Services employees.
The $35,000 target was met by all work groups complying with work safety and management requirements during the outage. More than 1800 safety activities, including safety audit inspections, were conducted.
The outage involved 650 contractors working about 200,000 work hours on site, delivering a micro economic benefit to the local region of up to $25 million.
The AGL Loy Yang safety awareness scheme has raised almost $350,000 for worthy community causes over the past decade.
Beneficiaries of the 2015 safety awareness scheme are: