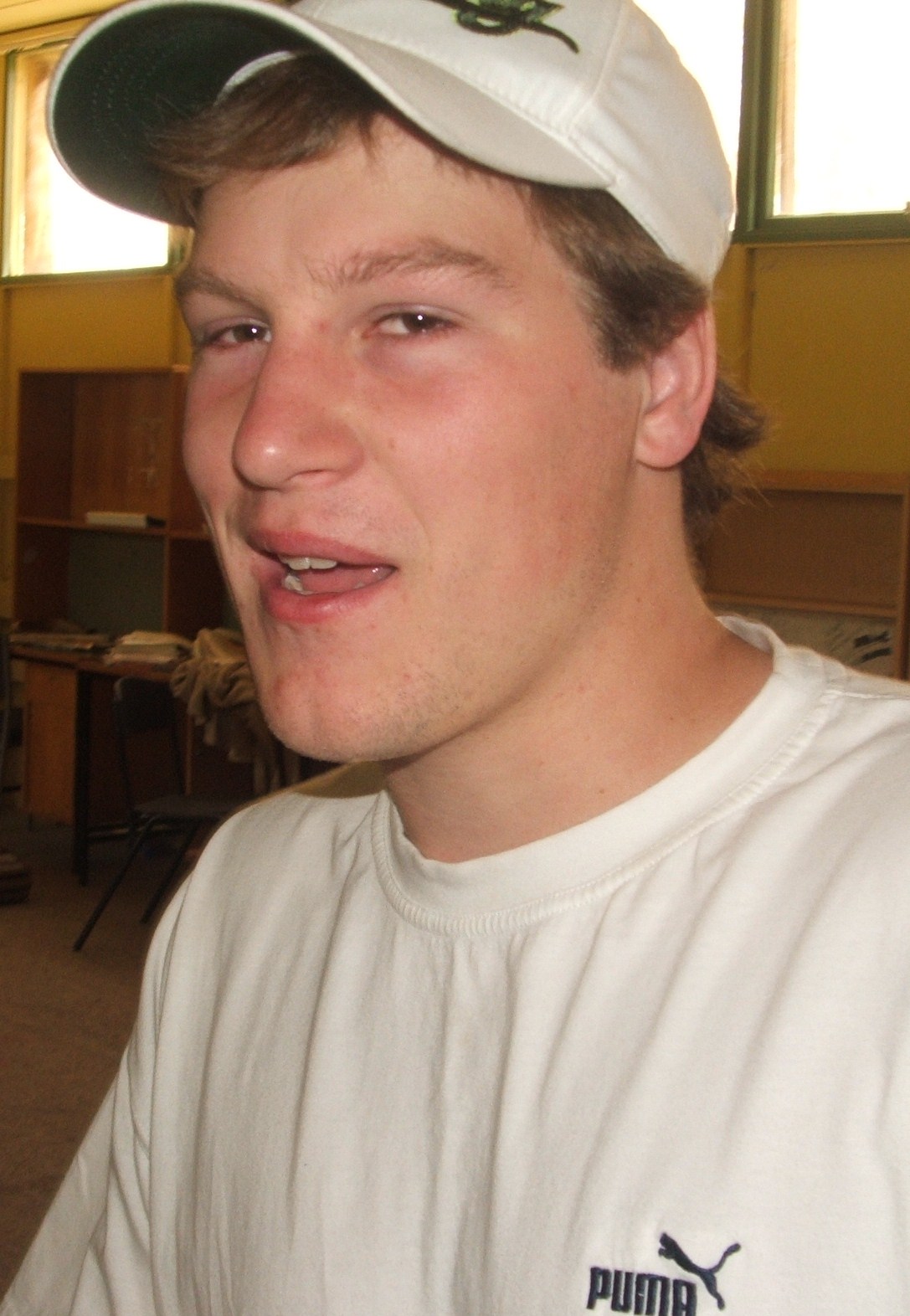 ​"We celebrate it," Boolarra's Di Billingsley says of Christmas Day.
"But it's not right because there's someone missing."

Christmas has changed for her family. She fears, probably forever.
"Maybe one day" Di says, smiling at the prospect of experiencing the festivities with grandchildren, "for us at the moment, Christmas is always empty".
It was three days before Christmas in 2008, when her eldest son of five children Danny was a designated driver.
"He transported all his mates safely around to their assorted things," Di said.
"He was driving home. There was no speed involved, there was no alcohol involved, but he read a text message."
Danny died after his car hit a tree along Monash Way, just two kilometres from home.
After a period of deeply private mourning, Di said she was ready to speak out in a bid to help change driver behaviour.
"I don't know how many times I see people texting or people on the mobile phone or people just not concentrating on what they're doing and not thinking about the potential consequences of the choices that they're making," Di said.
"When you lose somebody through something that is avoidable because people make choices, it's such a waste. It's a waste of a young life and it changed our family forever.
"There's things you shouldn't be doing while you're driving, and using a mobile phone is one of them.
"I guess for us in one way you could say that we're lucky because Danny was a single fatality. The potential was that he could have had a car full of people. He could have impacted a car coming the other way and the effects of an accident like that would be multiplied a thousand times."
Yesterday, communities everywhere paused to reflect as part of World Day of Remembrance for Road Traffic Victims.
Di described Danny as a "typical 20 year-old boy" who was vibrant and laughed a lot.
"He was full of life, had a great job, a great girlfriend, he was on the verge of the rest of his life," she said.
"The memorial day is an important day of remembering those that have died.
"For those that have lost loved ones, every day really is a memorial day. For my family, we drive past that tree every day."
Di said grief had a "physical pain to it" that could not be explained and urged everyone in the community to do what they could to prevent road trauma.
As a volunteer with the Boolarra Fire Brigade, along with husband Bruce, Di knows personally the flow-on effect of road collisions to small communities and emergency services personnel.
"A part of every incident that you go to stays with you forever, changes you forever and you carry it with you every day and we all have a role as members of a community to do what we can to minimise the impact of things that are really avoidable.
"We see the road toll numbers every year… but we don't see the numbers that sit around that fatality or that accident because the numbers that are impacted by those accidents are thousands and we all need to take responsibility for reducing it."
According to the Latrobe Highway Patrol, three lives have been lost on Latrobe Valley roads this year, while VicRoads says over the past five years 151 people died and 1771 were seriously injured on Gippsland's roads.
"My biggest wish would be for people to stop and think and make choices that ultimately keep everybody safer," Di said.
"All it takes is one wrong choice and you're driving a lethal weapon."