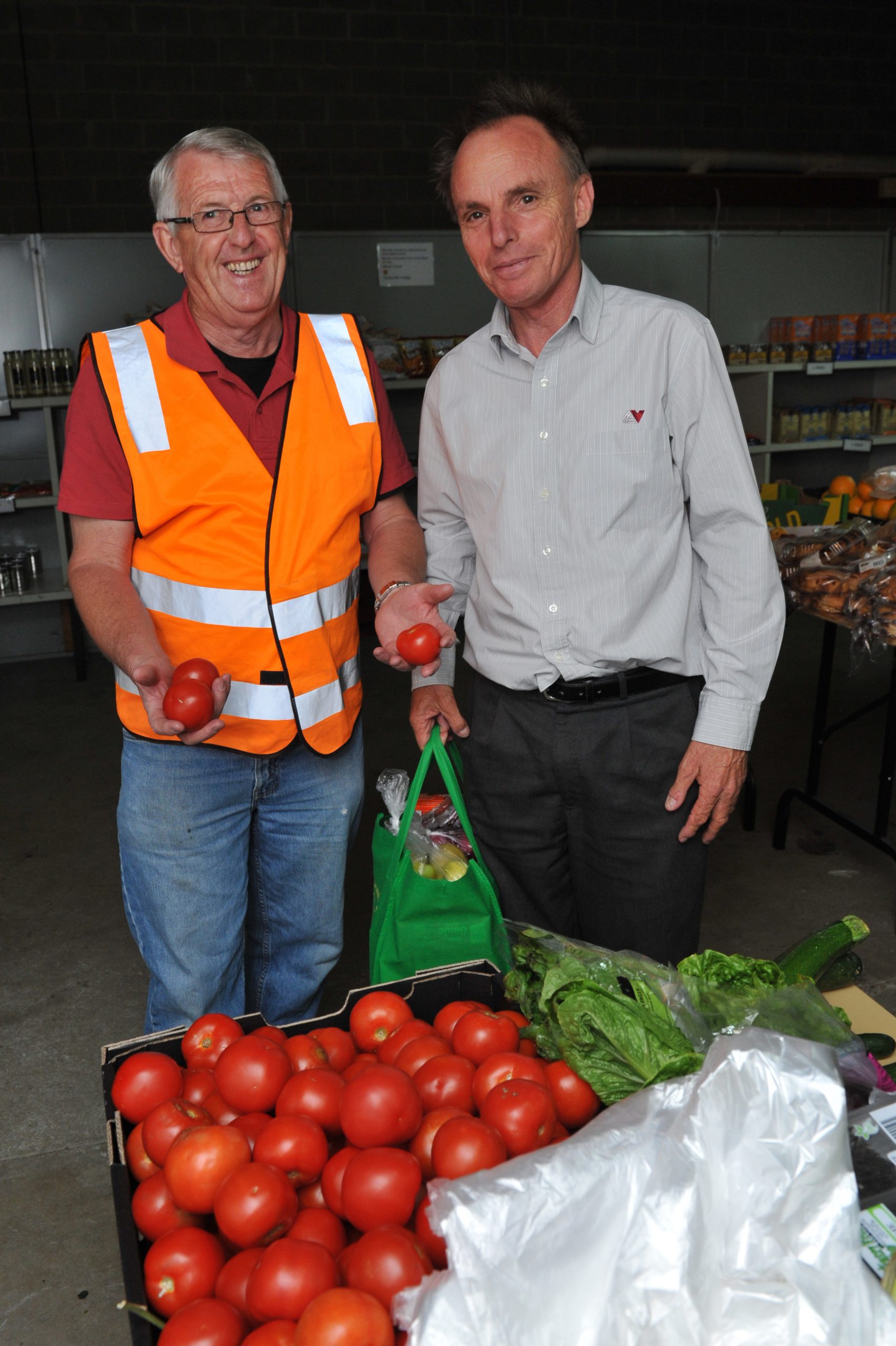 A charity providing weekly food supplies to families in need is on the hunt for volunteers to help this holiday season.
Latrobe City Christian Church Pastor Tom Scott, who runs the charity, said an influx of people were expected at their Standing Drive warehouse on Tuesdays in the lead-up to Christmas.
"Christmas is always a time when families find the going tougher," Pastor Scott said.
He said the charity received about 100 clients per week, but this could increase by 40 families during the holiday season.
Heart Focus Community Care operations manager Stuart Cramer said 12 volunteers assisted every Tuesday, but more were needed on other days to stock items.
"There's a host of behind-the-scenes work that needed to be done and it's a small group of very stalwart, regular people who do that," he said.
Established six years ago, Heart Focus distinguishes itself from other charities by providing clients with a shopping bag to fill with goods at the warehouse for a donation of $9.
Most of the food items offered are donated from the Food Bank of Victoria, but the charity also received support from some retailers.
Pastor Scott said the monetary donation from clients helped pay for operational costs.
While clients must be healthcare card holders to access the service, Pastor Scott said the charity also served people in genuine emergency need.
"There are families that are well to do but for some reason are in difficult times so we help out," he said.
"But the benchmark requirement is that the recipient has a health care card."
Mr Cramer said there were instances when clients could not afford the $9 donation, but most were willing to dig deep into their pockets to keep the charity on its feet.
"A lot of people are quite happy, they said they're contributing something back," he said.
"If they go to any regular retail outlet the equivalent value of the goods in the bag would be somewhere between $50 to $60."
He said a family could use more than one shopping bag as long as each member held an individual healthcare card.
Mr Cramer said the charity donated produce to other organisations including the Salvation Army and Theodora House in Morwell.
Pastor Scott said Heart Focus plans to offer financial and personal counselling programs to families in need from next month.
People interested in volunteering should phone Pastor Tom Scott on 0418 550 629.