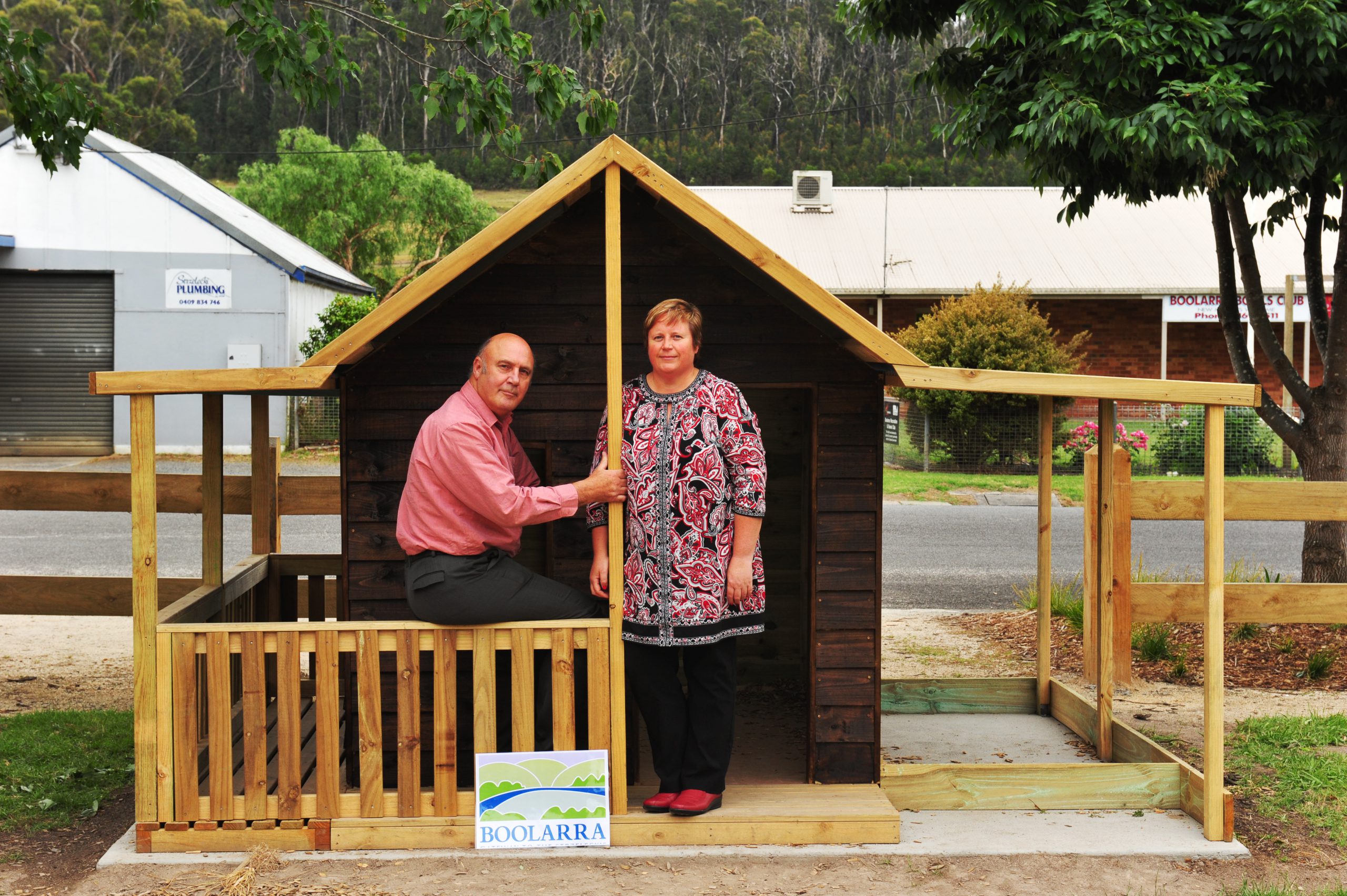 A proactive effort to prevent domestic violence has begun in the small town of Boolarra, with family Colin, Samantha and Daniel Brick leading the charge.
They have formed the Boolarra Community Champions Against Domestic Violence program, searching for people to act as a point of contact for those experiencing domestic violence.
About a dozen champions will be trained to understand the causes of gender-based violence and how to address particular situations, while acting as positive role models.
"We really have no idea who is impacted by domestic violence in our community," Mrs Brick said.
"But we're sure that it's here, like it is in every community.
"So we just want people to become more open to talk about it and to know who to go to, if they need to change their situation."
The program will use funding available through Berry Street and will exist under the umbrella of the Boolarra Community Development Group.
It will also have the support of local agencies and council, with Gippsland Women's Health providing the community champions with relevant training.
It will officially be launched in Boolarra early next year, with a series of four two-hour training sessions and two community forums to follow.
"(The training will cover) issues to do with equality, inequality, violence, bystander, (and so on)," Mrs Brick said.
"We want the champions then to be a public figure; people can come to them for information and advice around domestic violence.
"And they will have the training to know and the list of all the services available locally, so that they can direct people onto the services available in Latrobe City."
Although the program will initially be based in Boolarra, it will act as a pilot to expand into other towns across the Latrobe Valley.
With education, advocacy and prevention the focuses of the initiative, Mr Brick said it was essential the community took a proactive stance.
"Most of the services provided at the moment are reactive, they deal with the consequences, rather than…be proactive," he said.
"I think it's exciting to have this sort of program in that sense."
The Brick family is planning a call-out for community champions.
Those wanting more information or who are interested in getting involved can contact Samantha Brick on 0427 824 722.
Visit the Boolarra Community Champions Against Domestic Violence on Facebook to keep updated.
If you are experiencing family violence phone the National Sexual Assault, Domestic Family Violence Counselling Service on 1800 737 732.
If you feel your behaviour may be violent towards your partner and would like to talk to someone, phone the Men's Referral Service on 1300 766 491.