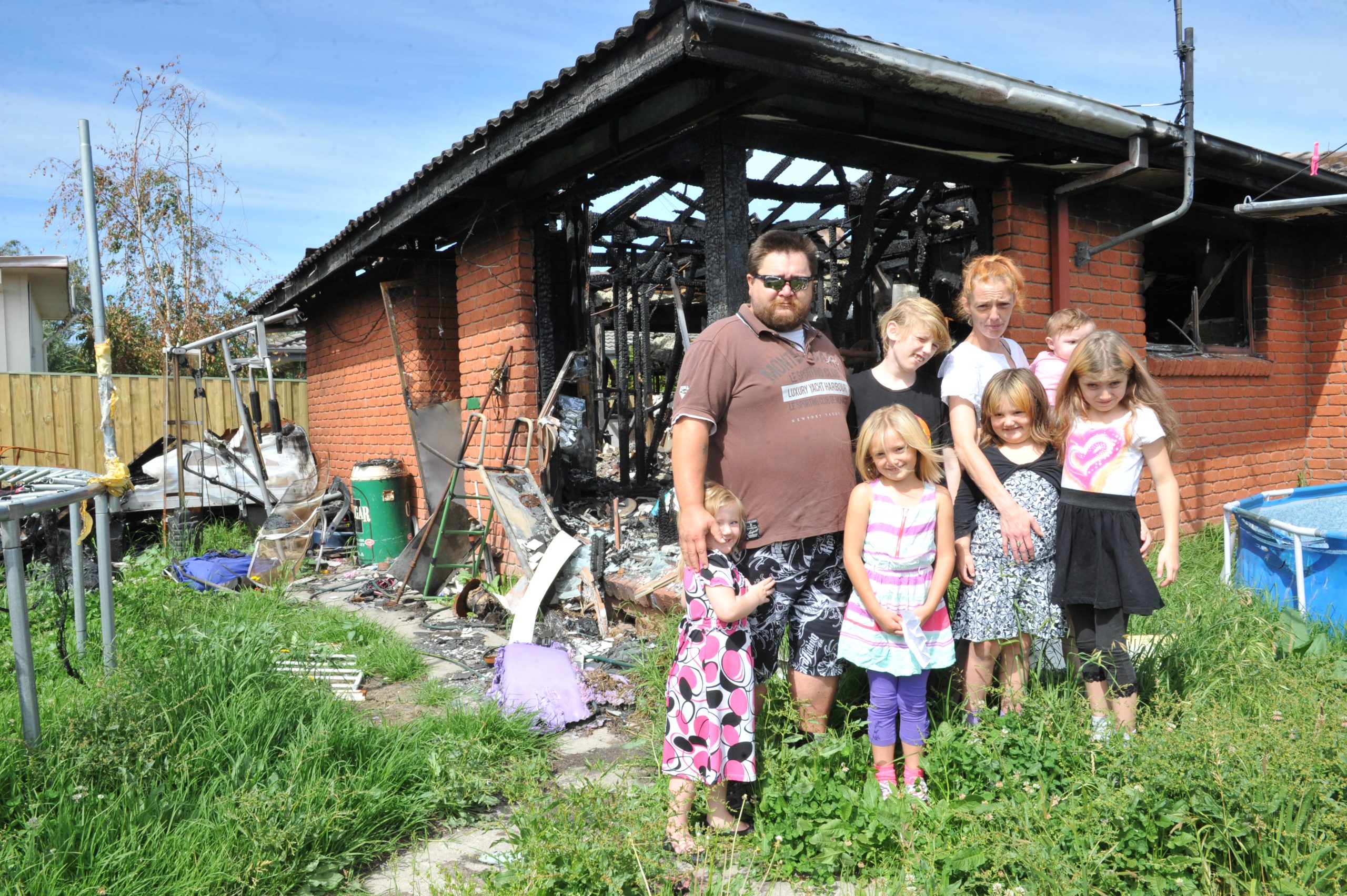 Frequently practising their fire plan saved Churchill's Griffiths family from a blaze that destroyed their home in late October.
Every Sunday Robert Griffiths along with wife Mia and their six children would rehearse what they would do in the event of a fire.
"Because of the risk of bushfires we had a fire plan in place," Robert said.
That fire plan saved their lives.
About six weeks ago their house was engulfed in flames while Robert was home with the children.
Mia was across the road visiting a friend.
"When the fire kicked in all the girls ran to the front door. My son grabbed the hose and baby and took them to the evacuation point," Robert said.
"They did everything they were taught to do."
Unfortunately fire crews could not save the house.
"We lost a good 80 per cent of the house all in the matter of minutes," Robert said.
"We lost our son's caravan; it melted into a pile of metal."
The family's cat and five kittens, born that morning, also perished in the fire.
Despite the horrific event Robert and his family are slowly piecing their lives back together.
Currently staying in his father's home, Robert said while the family was comfortable there was one thing they desperately needed.
"Bunk beds are pretty much the only thing we need," he said.
With his six children, aged from about one years old to 14, currently sleeping on home-made bunks made with camping style beds, Robert would like his children to have a proper bed to sleep in.
"But first and foremost we have everybody, which is the important thing," he said.
He said the family was extremely thankful to the local community for their donations of clothing and toys for the children.
"It's been overwhelming, the support we have received," Robert said.
"I'm just glad we had a fire plan in place."
If you can help the Griffiths family in their search for bunk beds email Robert at luckie_leo2000@hotmail.com