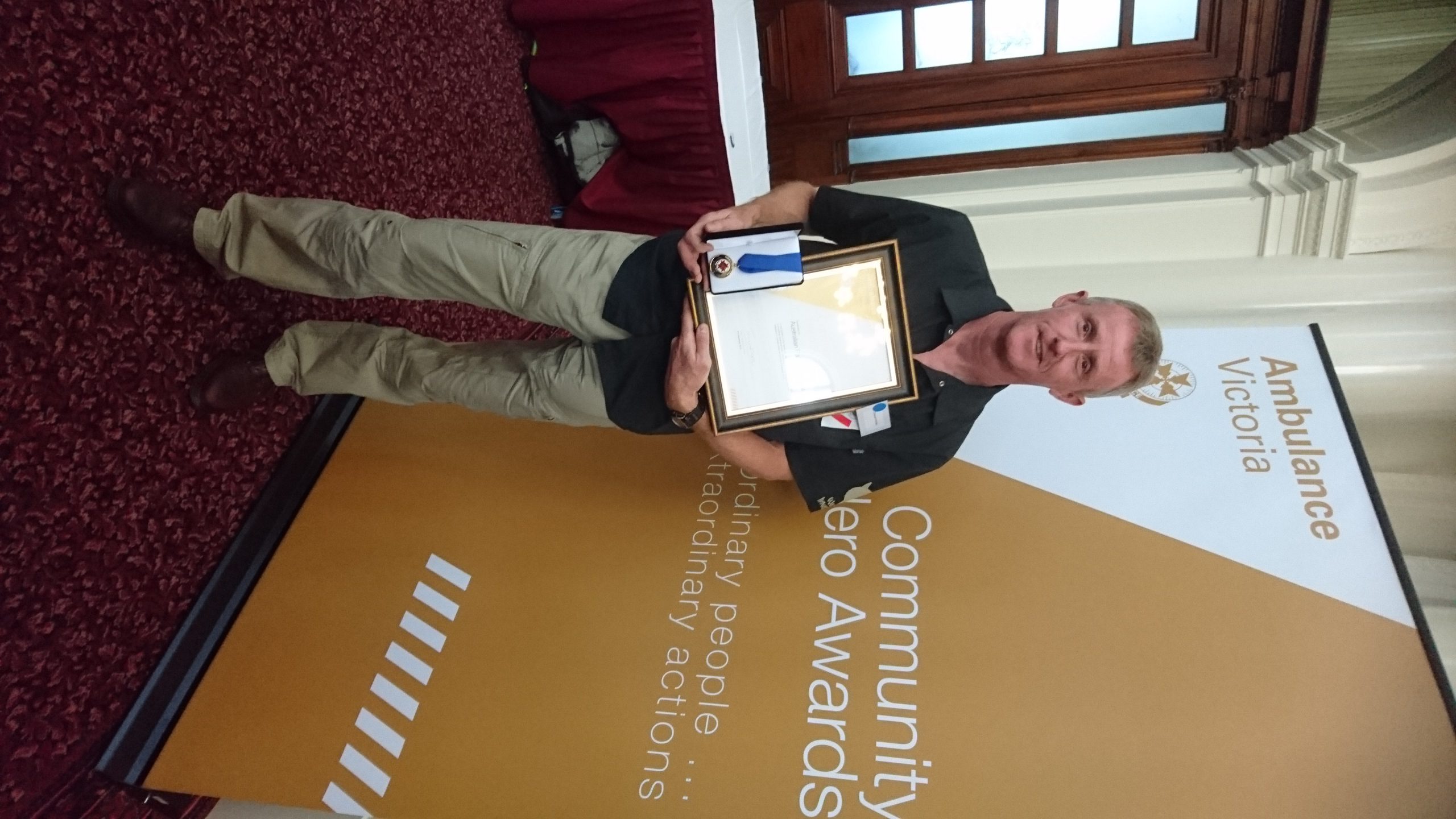 When Australian Paper Maryvale mill employee Stewart Henley arrived to work on 23 August he had not expected to save a co-worker's life.
But when a colleague collapsed at change of shift from a heart attack, Stewart and co-worker Chris Winnell found themselves performing CPR at 6am.
With first aid officer Andrea Notting rushing to the scene with a defibrillator, the trio were able to bring their workmate to life before two ambulances arrived.
As a result of his efforts in the emergency, Stewart was presented with a Community Hero Award at Parliament House on Thursday.
However, Stewart believes it was all a matter of being in the right place at the right time.
"I was just trying to do something that saved someone's life," he said.
"But it was very much a team effort."
Also a member of Traralgon East Fire Brigade, Stewart credited the mill's in-depth safety training in contributing to the positive outcome.
"I've had CFA training with the defib but pretty much the mill has really pushed CPR and refresher courses," he said.
"Basic training can save a life."
Stewart said the presentation ceremony was an amazing opportunity to hear about everyday people doing extraordinary things.
"It was just incredible," he said.
"I don't really like the term or being called a hero but it was quite good to be recognised."
For those who find themselves in a similar situation Stewart stressed the importance of trying to help.
"Doing something is always better than nothing. If people do nothing, people may die and nobody wants that to happen," he said.
"(My colleague has) still got a long way to go but he will have a great Christmas with his family I'm sure and that's the important thing."