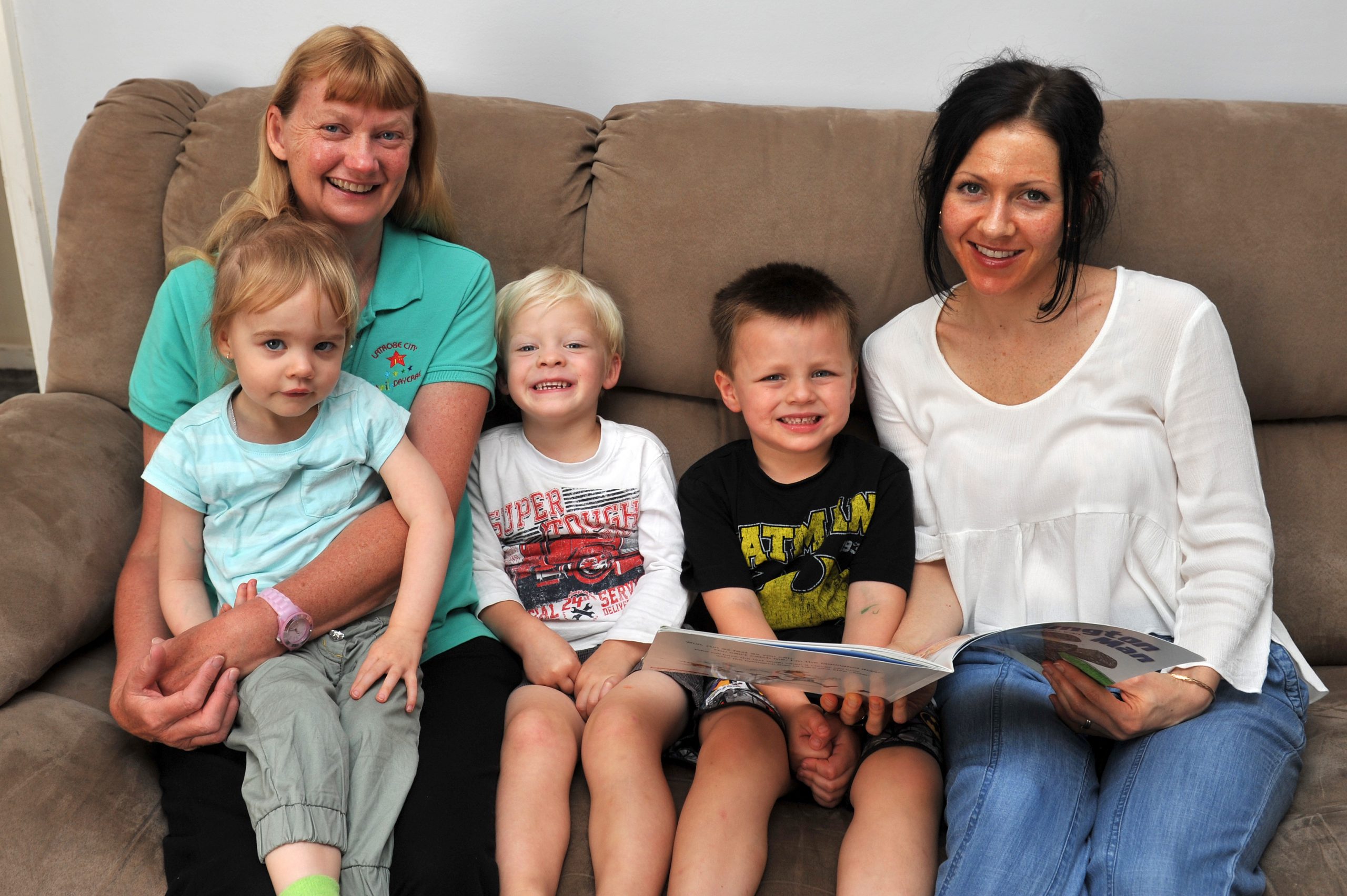 A FLEXIBLE family day care service, providing home-based care seven days a week, will continue indefinitely in the Latrobe Valley.
The early education and care program's future has been in a state of flux, with annual hours of use dropping by almost 50 per cent during the 2009 to 2014 period.
However, Latrobe City councillors this month voted to adjust support staff and service levels as needed to keep the program running.
Latrobe City acting manager of family services Kate Kerslake said it was great news for families that council would continue managing the program.
"It's important to meet the needs for all families," Ms Kerslake said.
"Without family day care there is limited before and after school care. Ultimately, it's important for families to be able to have the choice."
Family day care is federally-funded and locally provided, according to guidelines set out by the Australian Children's Education and Care Quality Authority.
Educators must have at least a Certificate III in early childhood education and care, hold level two first aid, have public liability insurance, a working with children check and a home safety check.
More than 220 families are using the service coordinated by Latrobe City, with another 58 on the waiting list.
But since legislative changes to regulate the program were introduced in 2009, Ms Kerslake said retaining and recruiting educators had become a significant challenge.
The number of council's contracted educators reduced by 45 per cent between 2009 and 2014, to 21.
Ms Kerslake said although Latrobe City and other organisations also offered long day care in purpose-built centres, family day care allowed siblings to stay together and provided hourly care 24/7.
She said council would continue to advocate for the service if any future legislative changes from the state or federal governments were to arise.
"Latrobe City will continue to promote the service to try and recruit and retain and support the educators," Ms Kerslake said.
"And also to recruit families as well and continue to match those families up with suitable educators."