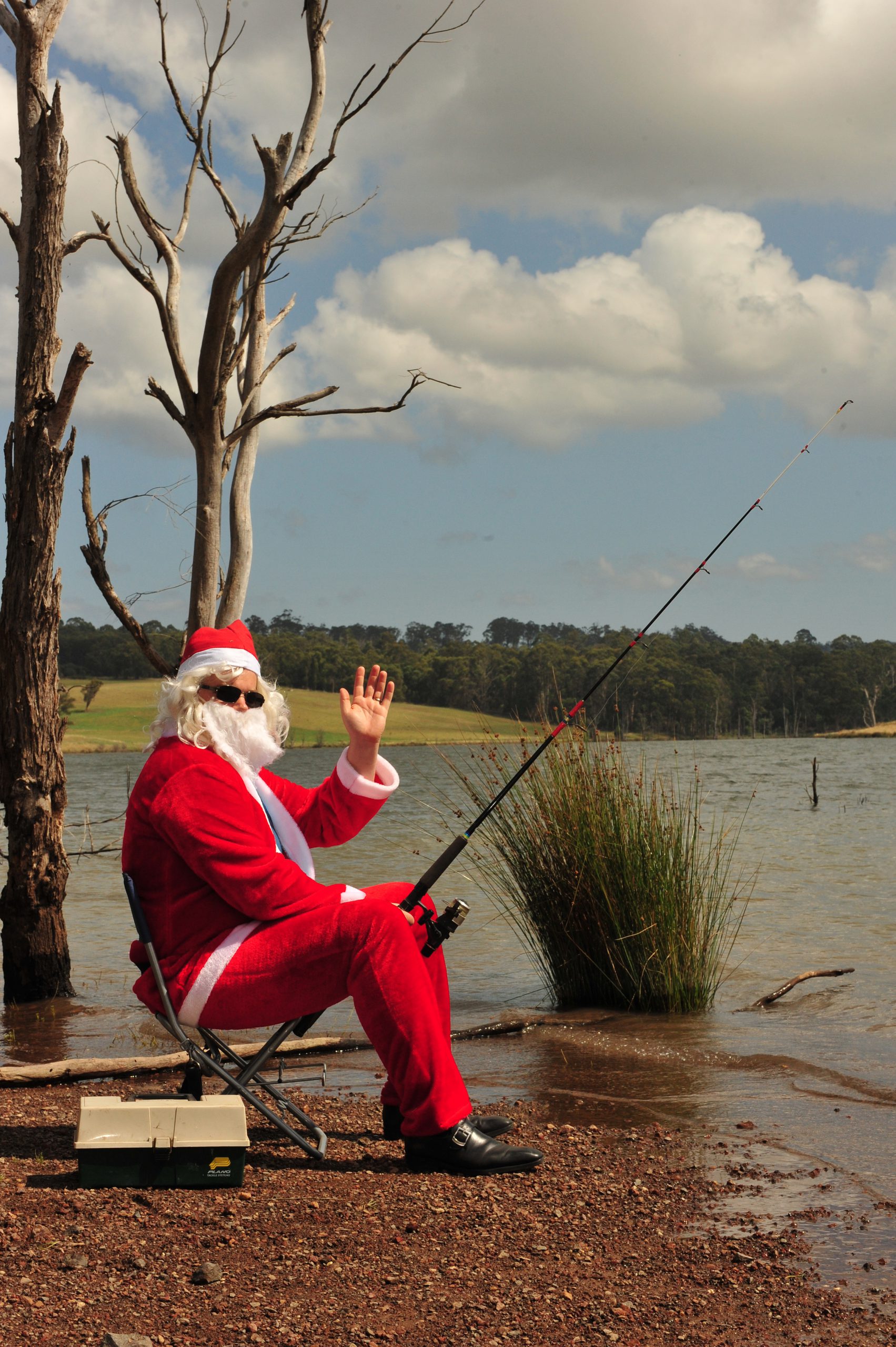 Even Santa needs a break from the hectic season.
The big man in the red suit took advantage of last week's warm weather and enjoyed a spot of fishing at Blue Rock Dam near Willow Grove before embarking on his long journey to deliver gifts across the world this Thursday night.
The Express wishes all readers a merry Christmas.
Today's paper will be the final edition prior to Christmas, with the next editions published on Tuesday 29 December and Monday 4 January.
Normal publication will resume after that.
The Morwell office will be closed on Christmas eve, Christmas day. Monday 28 December and new year's day.
The Moe News and Traralgon Journal offices are currently closed and will re-open on Wednesday 27 January.