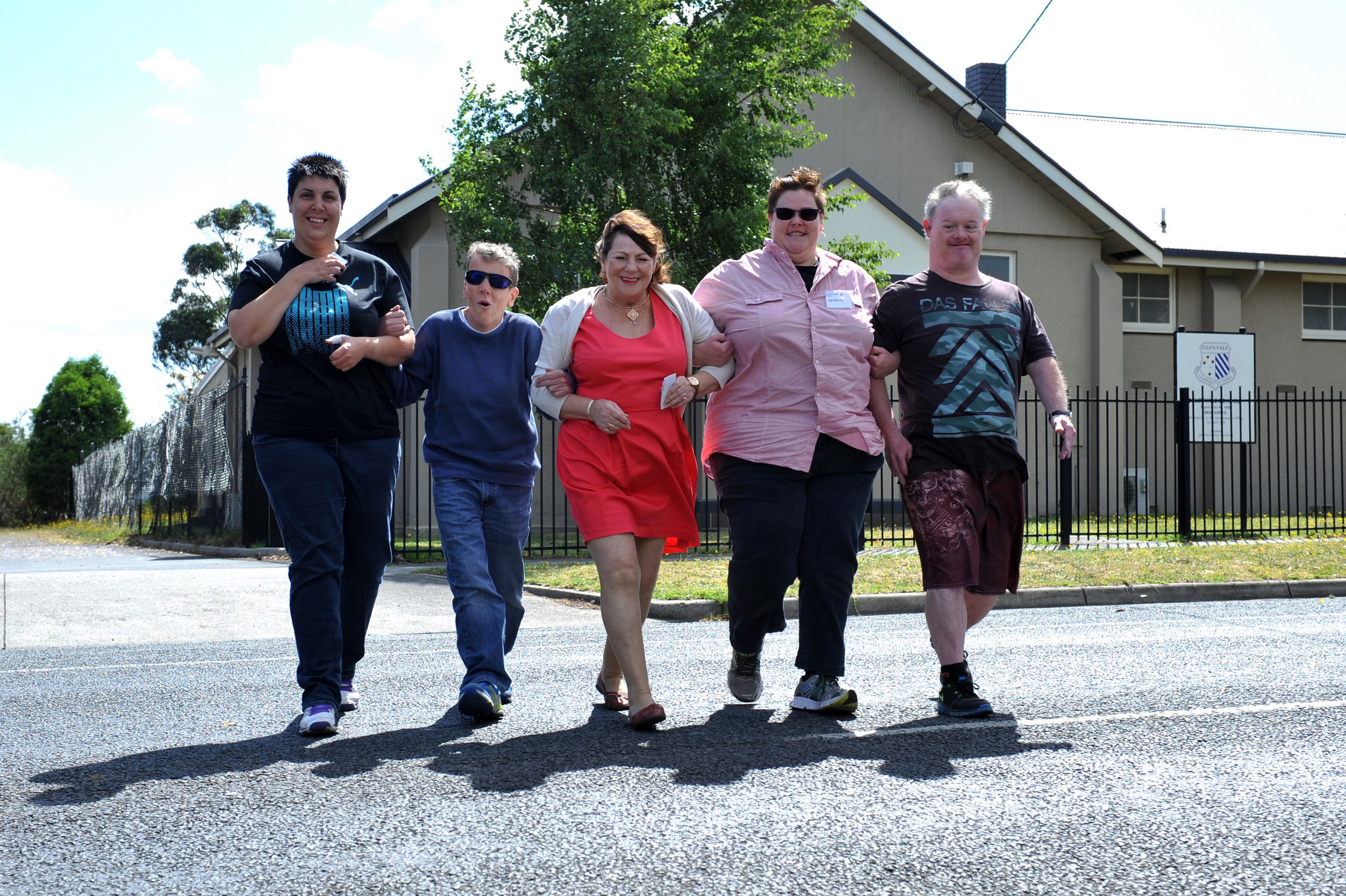 A small group of people with disabilities have won a campaign to improve road safety for the wider Moe community near the town's infamous five-way roundabout.
Latrobe City Council approved funding at its last meeting for the design of a pedestrian refuge to allow people crossing High Street a chance to wait in the middle of the road before continuing to cross.
It came after a six-month road safety crossing campaign by participants at Moe Life Skills, an education centre focusing on work education courses and community participation for people with disabilities.
They were spurred into action after some witnessed an incident in which a pedestrian died while trying to cross High Street near the roundabout last December.
Moe Life skills educator Jennifer Devers said the campaign showed people with disabilities could be proactive members of the community.
"They've created awareness in the community that people with disabilities can achieve different outcomes for all people in the community," Ms Devers said.
"A result of the tragic accident is that it prompted the participants to become proactive to make changes for the rest of the community who have difficulty crossing the road.
"Out of this, they have built the confidence to speak to groups, and an awareness of the ever-changing world around them.
"They've got the knowledge on how to go about things and how important planning is."
Participants at Moe Life Skills plan to continue to campaign for community issues, as well as barriers to prevent people from crossing High Street near the roundabout.
The centre started lobbying for High Street safety measures at a public meeting in June, winning the backing of councillor Sharon Gibson. The campaign centred around a safer road crossing for senior citizens, people with low vision, people who use a wheelchair or walking frame, and people who have difficulty walking.
Moe Life Skills participant and High Street resident Kathryn Bartlett, one of the key drivers of the campaign, spoke at Latrobe City Council's 7 December meeting and asked councillors to help make it safer for pedestrians.
"There's always near-misses, for us and for others in the community it takes a while to cross the road because of the traffic flow," she later told The Express.
Funding has been approved to start the design of a pedestrian refuge, which is expected to be constructed next year.