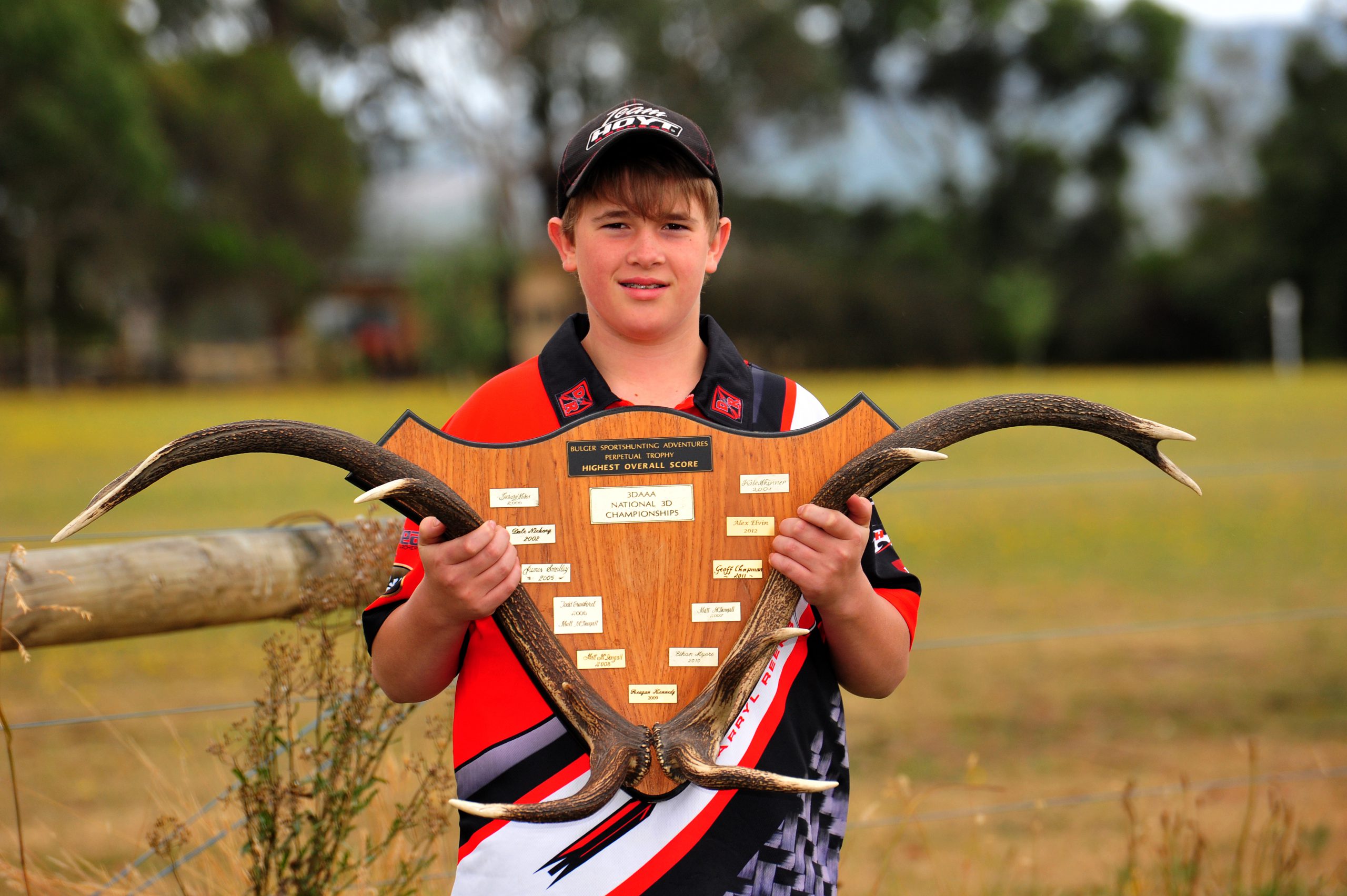 Twin City bowman Drew Orton became the toast of 2015 when he was named Archery Association of Australia shooter of the year in the cubs' age bracket.

The 13 year-old took out first place in the cubs' 3DAAA category at the Australian Championships in Murrurundi, New South Wales last month, and recorded the highest overall score at the titles.
A stellar calendar year also included a Victorian State Series 3DAAA overall points victory and a runner-up at the national indoor championships for the young sharpshooter.
Sporting an impressive antler trophy and a swag of plaques, the Lowanna student was fairly nonplussed about his achievements.
It's a level of indifference that serves him well in competition.
Apathy is Drew's greatest strength with bow in hand; less troubled by nerves than his contemporaries, his hand is steady and his aim true.
"I just don't really care if I win or lose," Drew puts it simply.
But win he does, and often in his preferred field of 3DAAA, in which archers track down simulated live game, judge the distance to the target, then have just one shot to try and hit their mark.
While he also enjoys long distance field and target shooting, the dynamic nature of 3DAAA calls to Drew.
"You have to guess the distances and stuff because they don't tell you what they are (which I enjoy)," Drew said.
The talented marksman has been shooting for about two years after discovering the sport through his father's friend, Paul Eagle.
"My dad's mate was doing it and I kind of just joined in," Drew said.
Eagle has become a mentor to Drew, with the aptly named teacher honing his protégé's eye for game.
Combined with tuition at Twin City Archery Club which boasts an expansive 3DAAA course of its own – a happy hunting ground for Drew – the teenager has become a force on the state and national circuit.
And he's on target for more bullseyes in 2016.