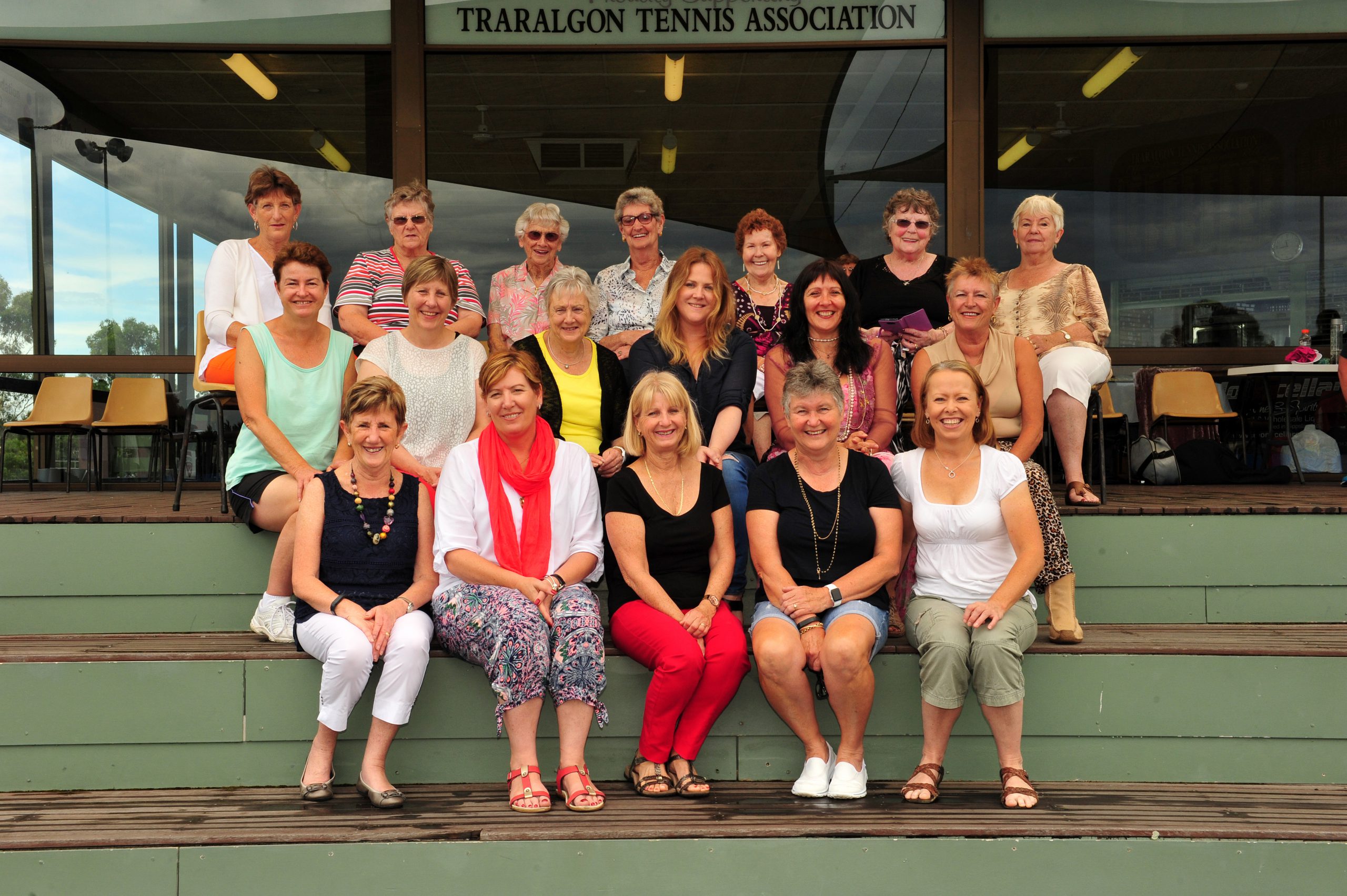 ONE of the more risque chapters in Traralgon Tennis Association's history was celebrated in 'hindsight' last month when 25 past and present women's tennis players staged a 10-year reunion of their nude calendar launch.

The tasteful chiaroscuro project raised $8500 for Latrobe Regional Hospital's cancer wing and portrayed female club members baring it all in the name of charity.
Suggested by past player Jacqui Eddy and endorsed by then president Pat Murdoch in February 2005, the calendar was officially launched that October.
All in all it took nine months to rustle up sponsors, photographs and, most importantly, the courage to go through with it.
"We just started to run with it from that (initial idea), really it depended on what sort of support we would get from the girls and we got 16 or so initially," Murdoch said.
"The calendar told a bit of a story, it had them playing, girls talking over the net, having drinks around the table afterwards.
"We didn't have clothes on but it was all very tasteful."
It was a chilly June morning when the women stepped out onto the Traralgon tennis courts for their first shoot with photographer Tina Waite.
Out early to avoid prying eyes, Murdoch recalled a bit of a heart flutter when an unexpected visitor stumbled upon their nude escapades.
"I remember that first shoot, we were all out on the court in our positions with our heads bent, we were sort of in the shape of a tennis racquet, next thing this dog comes walking past," Murdoch said.
Fearing the owner of the dog was not far off, presumably on a morning walk, the women exchanged nervous glances.
"Thankfully only the dog walked by (but) as it got a bit later… the horns were beeping a bit going along Franklin Street."
The finished product featured 31 women tennis players, ranging from mid 20s to mid 70s in age.
It sold for $10 a pop at the Kay Street markets and caused quite a stir at the time.
In excess of $8000 was subsequently donated to the hospital, while the calendars dispersed far and wide, with some landing on international shores as the women involved stockpiled and distributed. "It was great fun. We all said the other day what a fantastic thing to have on our resumes," Murdoch said.
"It was something none of us ever would have imagined doing but I don't think anybody who went in it regretted it."
All but six of the 2006 calendar girls involved attended the decade reunion, held on the women's tennis grand final day.
"It was fantastic, some of the girls we hadn't seen each other for eight to 10 years," Murdoch said.
"They came at about 10.30am in the morning on grand final day and some didn't leave until 4pm so I think we had a good time."