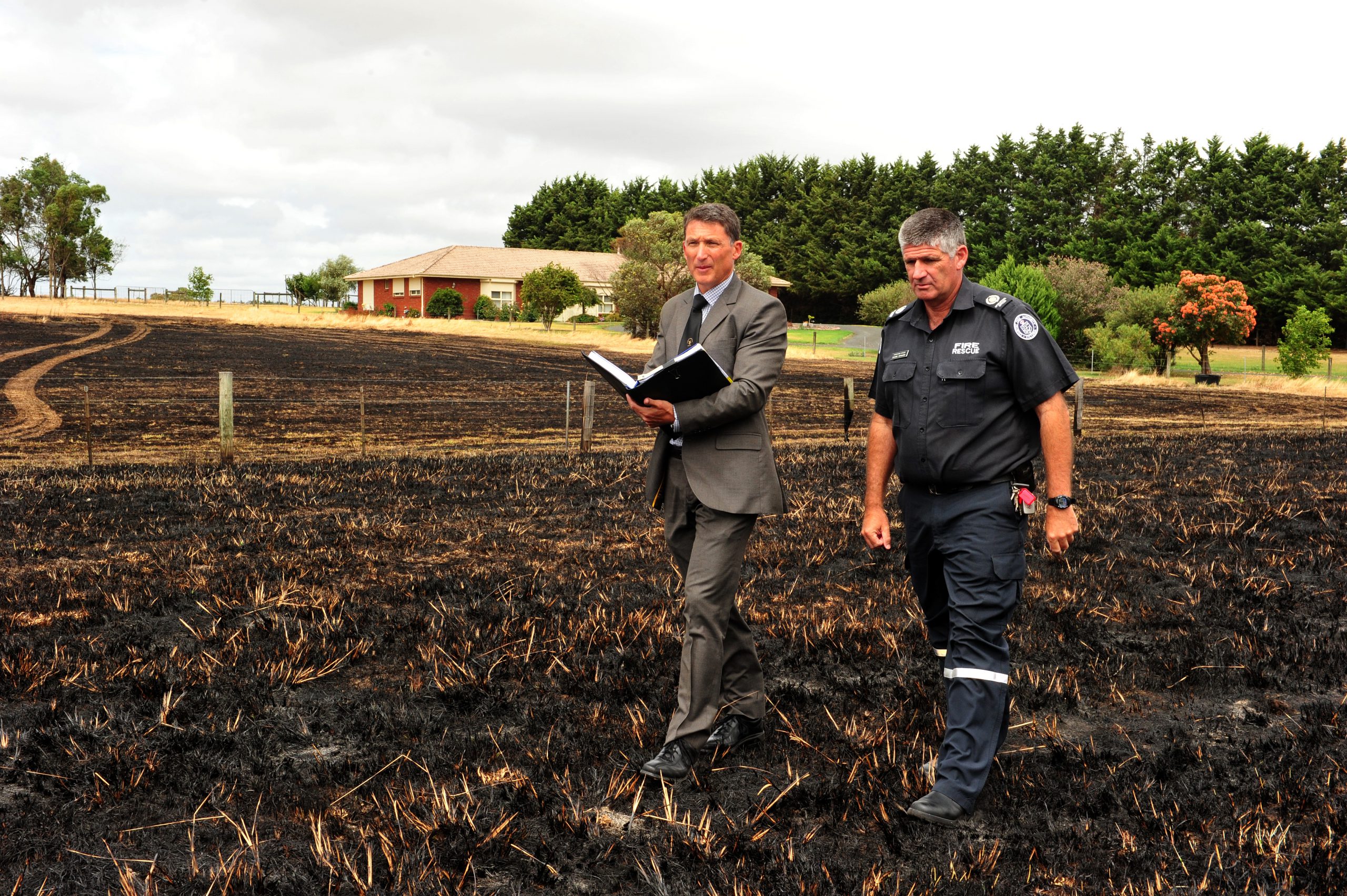 The scorched ground on Felice Maselli's property appears uncomfortably close to his home of 30 years.
Firefighters worked into the night to protect his and other houses after a grassfire took hold at Firmins Lane, Hazelwood North on New Year's Eve.
"I can't believe it travelled so quick," Mr Maselli said.
"They nearly had it under control, but then the wind shifted, then it took off.
"Lucky they had a chopper, too, the chopper dropped the water right near the house.
"I kept (the grass) down, but geez, even the dirt caught fire. It was so hot. It was unbelievable."
Police are appealing for the public's help to catch the person or persons responsible for the fire which burnt about 37 hectares of land.
Latrobe Crime Investigation Unit Detective Senior Constable Ian Walk said the evidence at the scene indicated the fire was deliberately lit on the roadside and it quickly spread through the road reserve and across paddocks, endangering nearby houses.
"Somebody knows something out there. Somebody's heard or seen something and we need to know," Det Snr Const Walk said.
He called on anybody who had a dash camera in their vehicle and was driving along the road between 3pm and 3.15pm on New Year's Eve, to make that footage available to police.
"It might not seem significant to them, but it might help progress our investigation," he said.
Police are also appealing for information about another deliberately lit grassfire at Walshs Road, Yinnar South on Sunday, 20 December about 10.40am.
Det Snr Const Walk called on the community to continue to be on the lookout for suspicious behaviour in the region, which he said could be "anything that they take a second look at".
"This is bigger than just some grass burning through some paddocks," he said.
"It's also the emotional harm it's causing people… every hot day having to look out their window to see if fire's coming."
Anybody with information about the Firmins Lane or Walshs Road fires should phone Crime Stoppers on 1800 333 000.