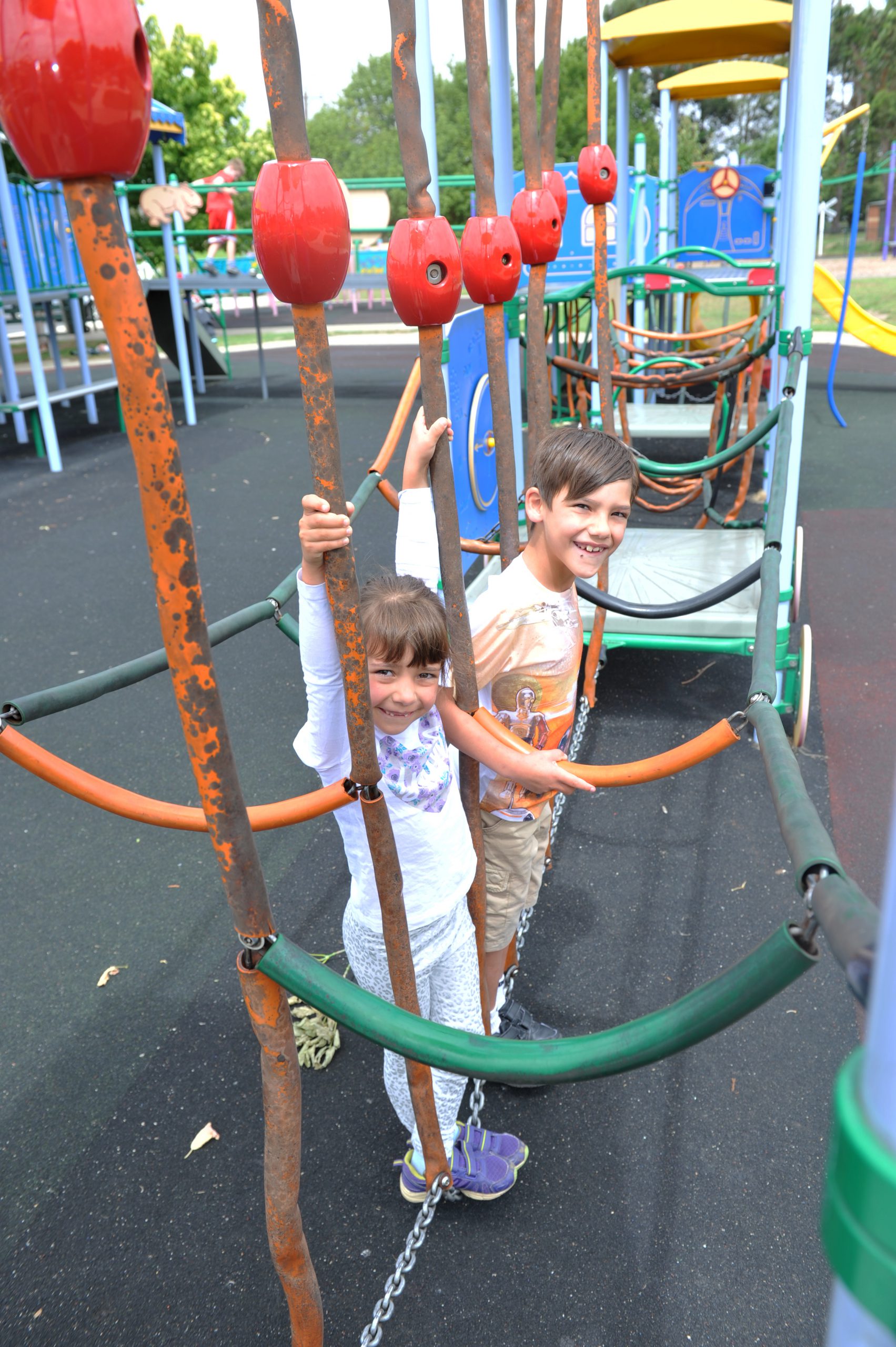 ​
MOULDY playground equipment and vandalized public spaces have prompted Latrobe Valley residents to contact Latrobe City Council for answers.
Last week, two people had posted comments to Latrobe City's Facebook page, questioning the condition of public parks.
One cited fear of hygiene due to mould in Traralgon's Newman Park while another was concerned about vandalism in Moe, each asking who to contact about maintenance responsibility.
Latrobe City general manager of recreation and community infrastructure Steve Piasente told The Express council was committed to maintaining playgrounds under a series of Australian standards.
He said council staff carried out monthly safety audits while an external organisation conducted annual safety audits on the municipality's play spaces.
"These audits identify any safety risks and non-compliance with Australian Standards, work is then programmed and prioritised to undertake maintenance," Mr Piasente said.
"Public playgrounds, by their very nature, can be somewhat unhygienic.
"While council is committed to maintaining all our playgrounds, it is important for children to wash/sanitise their hands after coming into contact with any communal outdoor equipment and surfaces."
Council officers are currently working with consultants to finalise a Latrobe City Play Space Strategy, which will recommend where to improve play spaces across the municipality.
Highlighting the need to ensure accessible, connected and varied play for children in the area, the aim is to encourage more people to visit public playgrounds.
Last year council sought community feedback on the draft strategy via a Have Your Say survey and received a total of 105 responses.
Council staff will use these responses along with comments on social media while drafting the final strategy.
Once complete, the Play Space Strategy will come before councillors for their consideration, along with an implementation plan.