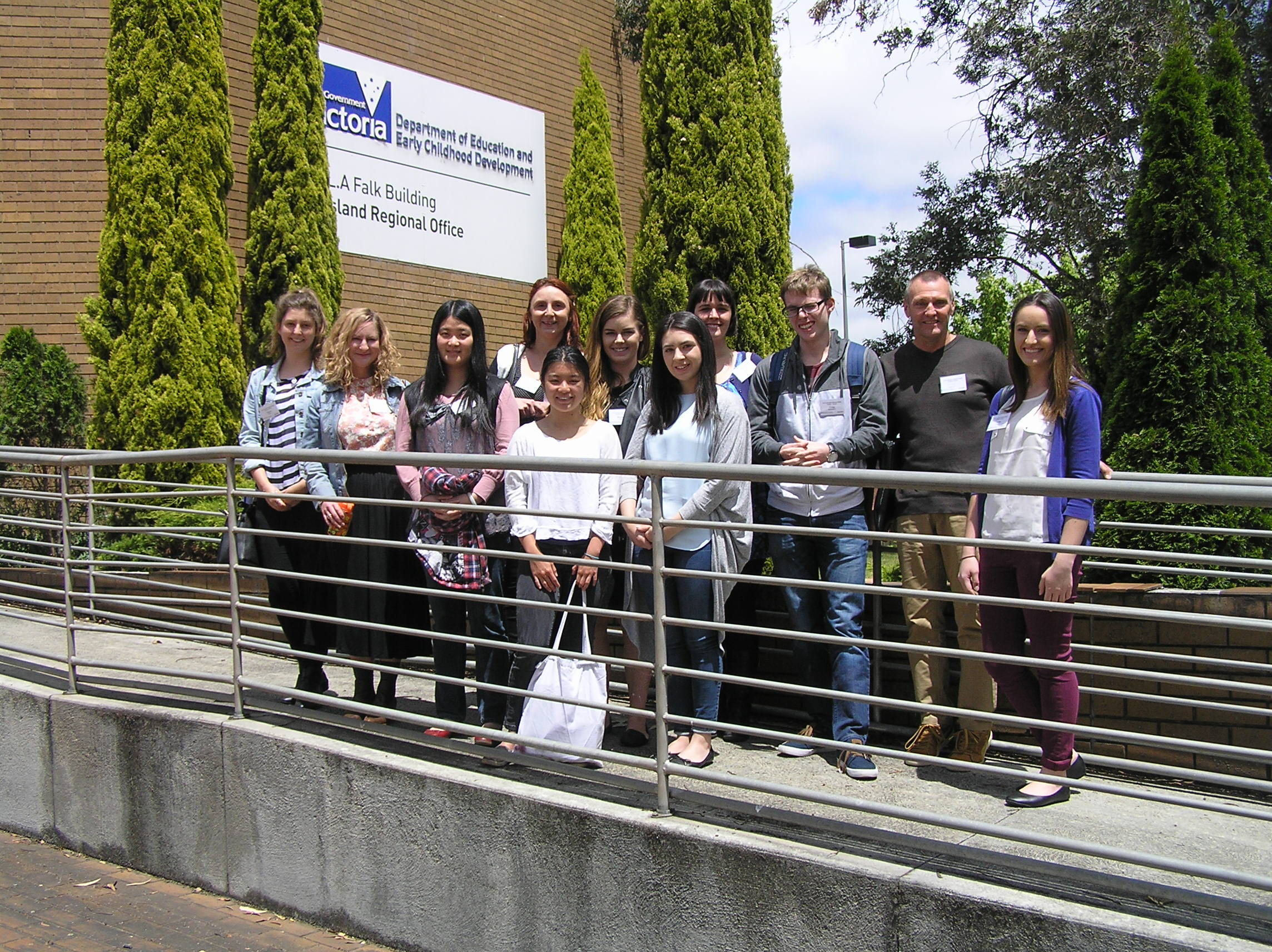 The Gippsland Mental Health Vacation School has continued to cement its reputation as a valuable program, exposing students to a wide range of Gippsland organisations and experiences.
The Monash Rural Health program ran twice in 2015 with the most recent group of students spending a week visiting 12 Gippsland organisations at the end of the year.
The group included 11 students studying in areas including psychology, social work and occupational therapy and coming from four different institutions – Monash University, the University of Melbourne, Deakin University and the Australian Institute of Professional Counsellors.
Two of the students were from Gippsland, but others came from outside of the region.
The students were provided with the chance to meet with senior personnel from key Gippsland support services.
They also heard from two people with a lived experience of recovering from mental illness, and participated in a session which specifically focused on working with Aboriginal people with a mental illness.
Monash Rural Health lecturer Keith Sutton, who oversees the GMHVS, said the program, which seeks to redress the imbalance in the proportion of mental health professionals working in rural and remote areas compared with metropolitan areas, was the only one of its kind in Australia.
By raising awareness of the range of mental health services provided in Gippsland and the career opportunities available within them, the program aims to build positive perceptions among students of the local possibilities, Mr Sutton said.
Student feedback regularly indicates the program is achieving its objectives.
From the most recent group, student Kayce Ritchie – a Gippslander – said despite living in the region the program had still provided her with "an immense amount of knowledge about the services that this area offers".
"I now have a greater understanding of the possible job opportunities in the mental health field," she said.
Fellow group member Hallie Marmion described the GMHVS as an "insightful and valuable experience".
"It provided me with exposure to such a broad scope and in-depth understanding of service provision, funding and protocol in the area. What I loved most about the program was hearing from experienced professionals about their pathways and rich life and case experiences," she said.
"And getting to hear from individuals with lived experience of mental illness and their journeys to recovery was a lesson in empathy that can't be taught from books or in the classroom."