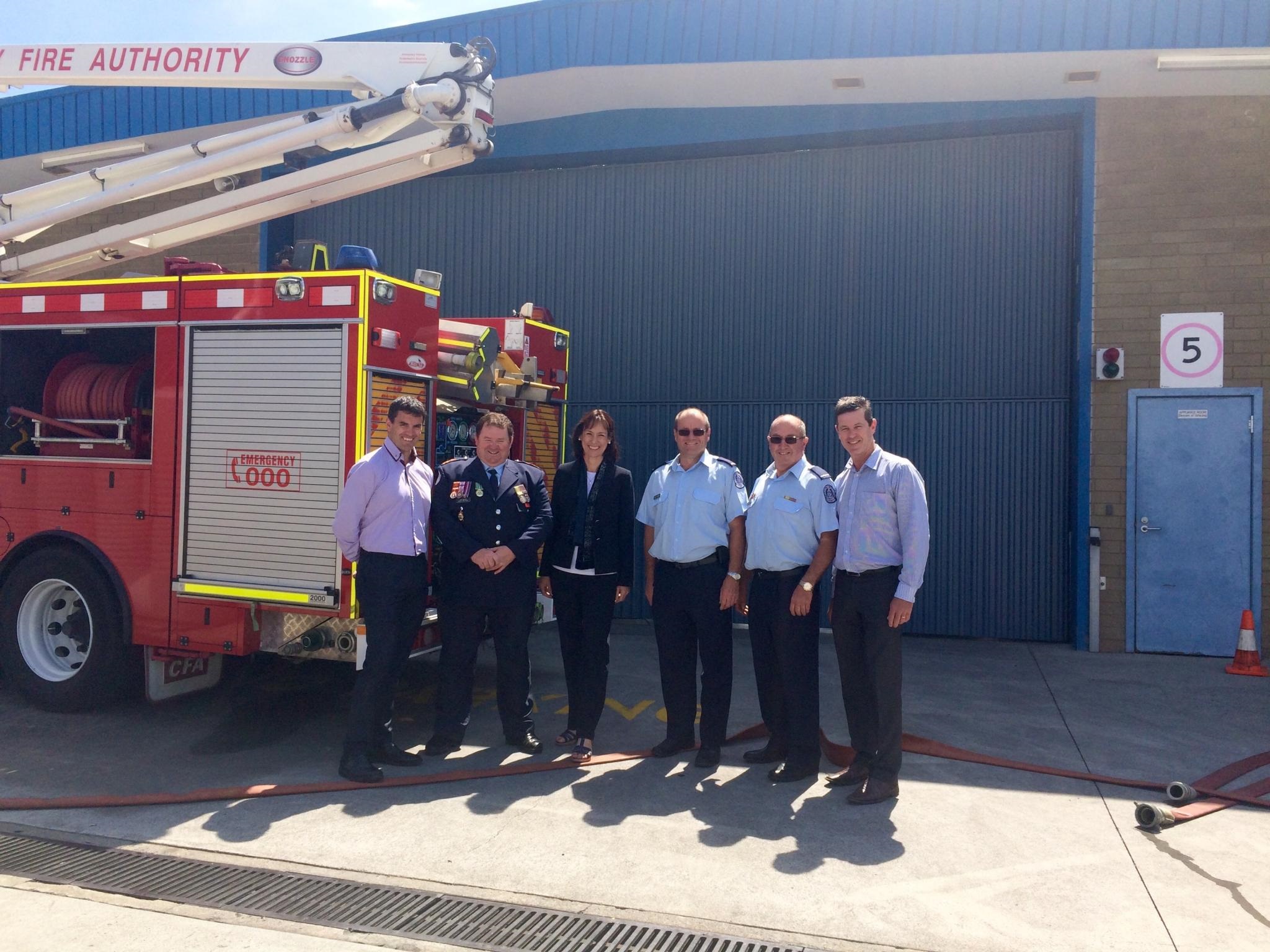 MORWELL's volunteer firefighters are tired of waiting for a new fire station for which they have yet to see plans.
Construction on a combined fire brigade and ambulance service was scheduled to start this month, subject to securing a suitable site, but works have yet to begin.
In 2014 the former State Government allocated $5 million towards funding land acquisition and the construction of a new station, while in May the following year the Labor government promised a further $3 million towards an emergency services hub.
Despite assurances from the current government that plans for the station were underway, Volunteer Fire Brigades Victoria District 27 state councillor and firefighter Pat Quinn said Morwell Fire Brigade staff were doing their best to remain positive.
"Every time there seems to be an election people come down and promise things," Mr Quinn said.
"The amount of money would always change and we are yet to receive any.
"It certainly hasn't been portrayed to us that we are going to get it but we are staying positive."
Renovations are underway at the current site to house three more permanent CFA staff, bringing the total members to about seven per shift in an already crowded station.
"There's nowhere to put the gear," Mr Quinn said.
"With the growth of staff at Morwell, we need a bigger station.
"We are a very busy brigade, we get a lot of calls and dealt with the mine fire, which is our job and we usually just go about our work, but a reward would be appreciated – like the new station."
He said his team members were slowly losing hope the new station would be built.
"Waiting this long; it's a let down, it's very disappointing," Mr Quinn said.
"It's not what we thought was going to happen. It makes you wonder if it is ever going to happen."
However, Mr Quinn questioned whether the allocated funding would cover the emergency hub.
"I don't feel the funding is enough for what they are hoping to build, with the firies and ambos at the same site," he said.
"And even if they did secure a site today, we are still looking two or three years down the track."
Member for Morwell Russell Northe said the brigade deserved answers.
"While we acknowledge the current government has stated they are supportive of an emergency hub we have absolutely no detail at all where, when, and how it will be built," Mr Northe said.
"There are a number of different ideas on what it might look like, but we have little feedback on what the government's intention is."
Emergency Services Minister Jane Garrett said the government was committed to building an emergency services hub for firefighting and ambulance services in Morwell.
"The government has allocated $3 million to the project, in addition to $5 million previously budgeted to rebuild the Morwell CFA station," Ms Garrett said.
"Planning for the hub is underway, with key stakeholders – including the Morwell Fire Brigade – being consulted on key details.
"The location and opening date for the hub will be determined as part of the planning process."