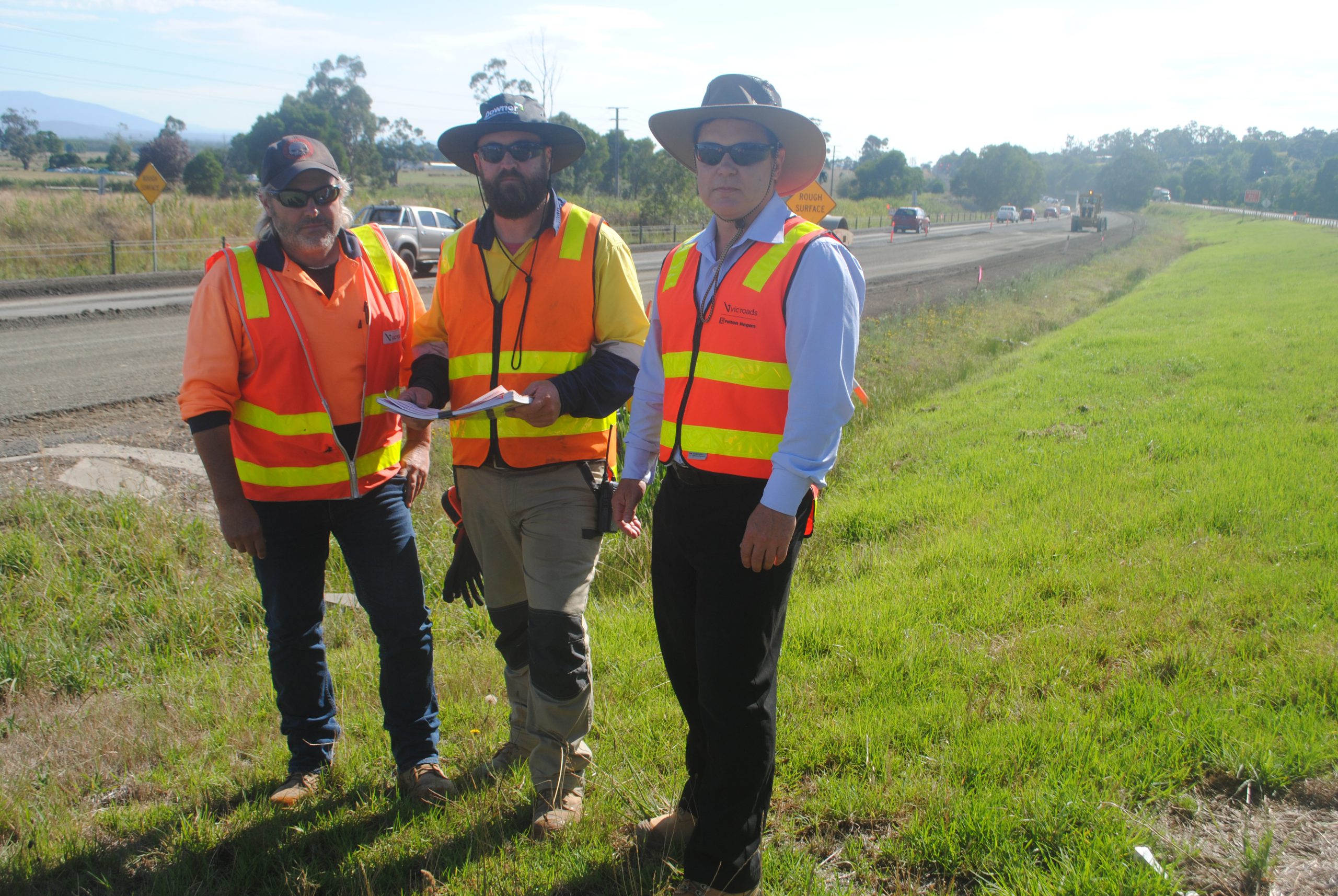 Motorists travelling to the Latrobe Valley on the Princes Freeway are urged to take care at Trafalgar East while a one-kilometre stretch is being rebuilt.

The works, undertaken by the VicRoads and Fulton Hogan alliance, began in early January and are estimated to be completed in three weeks, depending on weather conditions.
During the project, the 10,000 vehicles which travel along the freeway between Trafalgar and Moe each day have to slow down from the 110 kilometres per hour speed limit to just 40 km/h for the road works.
But some drivers are ignoring the speed limit along the part being constructed and alliance program manager Michael Flegg is calling for them to slow down.
"It's important for people to slow down to 40 km/h and observe the speed limit for their own safety and for the safety of workers on site," Mr Flegg said.
There can be up to six workers at the Trafalgar East road works at any time.
Summer is the peak period for road works, due to warmer and drier conditions.
VicRoads chief executive John Merritt said safety was the number one priority on all road work sites.
"We want people to slow down and to think twice before speeding through works zones," Mr Merritt said.
"It's important to remember that these workers are real people with real families, just like you and me."
Almost $900,000 is being spent to upgrade the three eastbound lanes of the Princes Freeway on the Trafalgar East hill.
A 1.1km stretch is being dug up and rebuilt, and an extra 900 metres beyond will later be resurfaced.
The rebuilt section includes removing soft materials below the road surface and strengthening the road with a mix including cement, before the new surface is laid.
During the removal of the original road, construction workers discovered the 100 year-old surface of the old Princes Highway under the middle lane.
The project is part of the State Government's $50 million 2015/16 road restoration program, with $2.1 million spent in Latrobe City and $4 million in Baw Baw Shire.