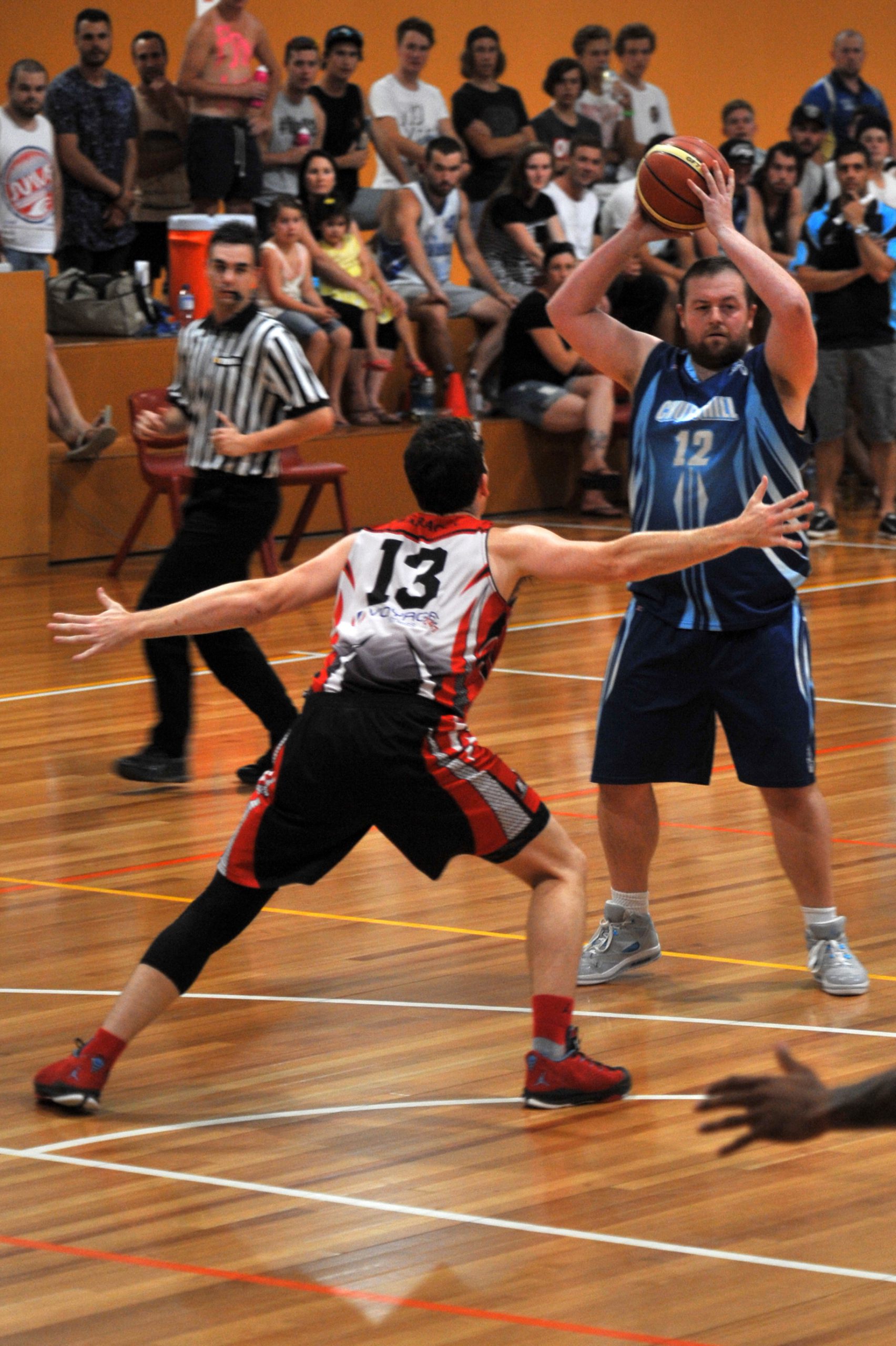 The Blue Devils will be out to do the CBL Gippsland double this weekend after both men's and women's teams qualified for Saturday night's grand finals at Traralgon.

Churchill will meet Moe Meteors in the men's decider after the reigning premier upset undefeated Warragul 72-69 on Saturday night, while the women overcame Maffra 65-52 to set a grand final date with defending champion Traralgon.
Blue Devils men's player and women's assistant coach Nick Michaelides said there was a buzz around the club as it aimed to repeat the 2013/14 clean sweep of senior titles.
"There is (a buzz) actually. Everybody's really proud of what we've both accomplished," Michaelides said.
"We're very excited to be going in with the men's and women's teams to another grand final.
"Being that we've been there a lot, both sides, over the last 10 years we expect it of ourselves to be able to continue to perform that way… we're all very happy to be there again and hoping to come away with both results."
After steamrolling through the regular season, last year's men's runner-up, the Warriors, appeared poised to continue the trend when they posted a 20-12 first quarter in their semi-final showdown against the Blue Devils.
In a reversal of last season's grand final Churchill rallied back in the second to lead by three at half-time, 40-37 after a sublime 28-point term.
The Devils extended their advantage to seven at the final change but had to withstand a late fightback as the Warriors hit the warpath in the fourth.
A 17-13 quarter was not enough to overturn the deficit as Churchill clung on to an unlikely victory.
Jordan Canovan and Nick Michaelides led the charge with 24 and 20 points respectively, while Michael Santo stood tall for the Warriors with 21 to his name.
Having lost both head-to-head encounters this season, Michaelides said Churchill rose to the challenge of playoff pressure despite overwhelming odds.
"I think the magnitude of the game was the biggest difference. You've got some experienced campaigners like myself and Jordan Canovan who've been to that level of game before and understood (how to handle it)," Michaelides said.
"In all honesty not many people gave us a shot to win the game. Many people were probably lining up thinking 'who's Warragul going to play in the final?'
"We were quietly confident we could do the job and our motto all season, even though it has been an indifferent season, we're still the champion until somebody beats us. The journey's still alive."
Churchill will now battle Moe for the silverware after the Meteors surged late to topple Traralgon.
A ferocious 42-point final quarter from Moe blew the scoreline open in an otherwise tight second versus third semi-final.
The Meteors trailed 56-60 at the final change but piled the points on in the final stanza to emerge 98-89 victors.
Michaelides said Moe would present a stern challenge in the Blue Devils' third consecutive Gippsland conference grand final.
"A lot of people are going to think we played our grand final last week, but we're trying to stay level headed," he said.
"Moe are a very good side, they present a lot of tough matchups for our guys, but we're still going in with that same mindset that we can beat anyone on our day."
The ledger is 1-1 this season; Churchill got up 99-93 at home in round four but Moe had the better of it on their territory in round nine 83-79.
The final will be staged at 8pm Saturday at Traralgon Basketball Stadium.
TRARALGON is on the hunt for a second consecutive CBL Gippsland women's crown this weekend.
The T-Birds will tango with Churchill for the title after both outfits staged upset victories over Korumburra and Maffra respectively in Saturday's semi-finals.
Churchill assistant coach Nick Michaelides conceded the Blue Devils faced a tough task to topple Traralgon.
"They come up against some really stiff opposition in Traralgon who have some good young talent as well as some good players who've been there before and know what it takes to win," Michaelides said.
Traralgon overcame Korumburra 67-53 in their elimination showdown, bolstered by the inclusion of electric youngster Chelsea D'Angelo who was back in the fray in a big way with a game-high 29 points.
A huge second quarter gave the T-Birds a 14-point half-time advantage and they never looked back.
Churchill too charged in the second to build a big half-time buffer over Maffra in the other semi.
A 26-7 second term made amends for a slow start as the Devils went on to win 65-52.
Young stars Samantha Labros (21 points) and Casey Sherriff (15) were instrumental.
Neither was available for Churchill when Traralgon won the head-to-head encounter back in round two, but their presence helped engineer a seven-point triumph in the return leg.
The final will be held from 6pm Saturday at Traralgon Basketball Stadium.