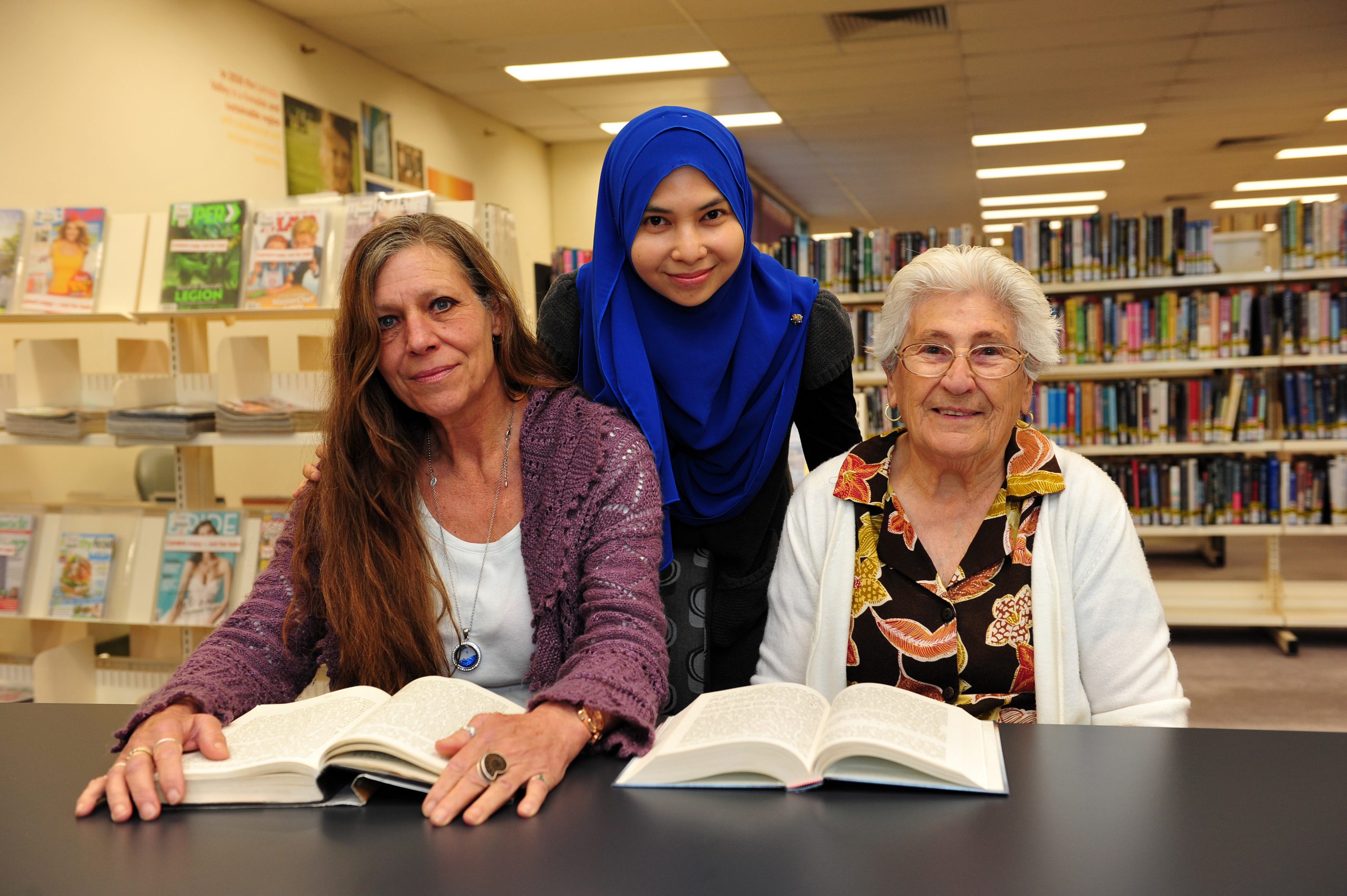 Multicultural women from across the Latrobe Valley will turn into 'living books' as they share their journeys to Australia at the Traralgon library.
An offshoot of a project that began in Europe aimed at eradicating prejudices, 'Understanding Journeys' will be held on Wednesday, 16 March.
About 30 women will share their stories in the oral narrative while 'readers' listen in.
Organiser Khatija Halabi said the project sought to create an awareness and acceptance of people from diverse cultural backgrounds living in the Valley and acknowledge their journeys and contributions to modern-day Australia. Readers are able borrow at least three living books who will share their stories for 15 minutes, followed by a five-minute question and answer time.
Ms Halabi said organisers believed the first Understanding Journeys, held last year, would be a one-off like its sister project 'Understanding Scarves' that aimed to raise awareness on why Muslim women wore head coverings.
"We got a lot of positive feedback and a lot of people asked us to do it again," Ms Halabi said.
"Some people asked about opening it up for men as well, but I think even with just the women alone it was big enough."
This year's event will be conducted as a dual celebration of Cultural Diversity Week and Women's Month.
Malaysian Ida Azhari, who participated as a book in last year's Understanding Journeys, said the project paved the way for greater cultural understanding and acceptance of migrant women.
Ms Azhari, who arrived in Australia with her family, told of the adjustments she had to make to practice her Muslim faith.
"I think a lot of Australians do not have much engagement with Muslims so I think this (project) helps break down barriers as well," she said.
American Leslie Anthony-Robinson, who has also participated as a book, said including women from diverse cultures helped expand and broaden people's knowledge and understanding of their journeys.
Eighty year-old Lily Aquilina, who moved to the Valley from Malta when she was 18, was a popular book, sharing her experience of relocating to the region during the post-war period.
For more information about the event and how to register, email Ms Halabi at
k.umslv@yahoo.com.au or Val Prokopiv at gtlc@wideband.net.au
The program will begin at 5.45pm and costs $15 per person with student and senior discounts available.