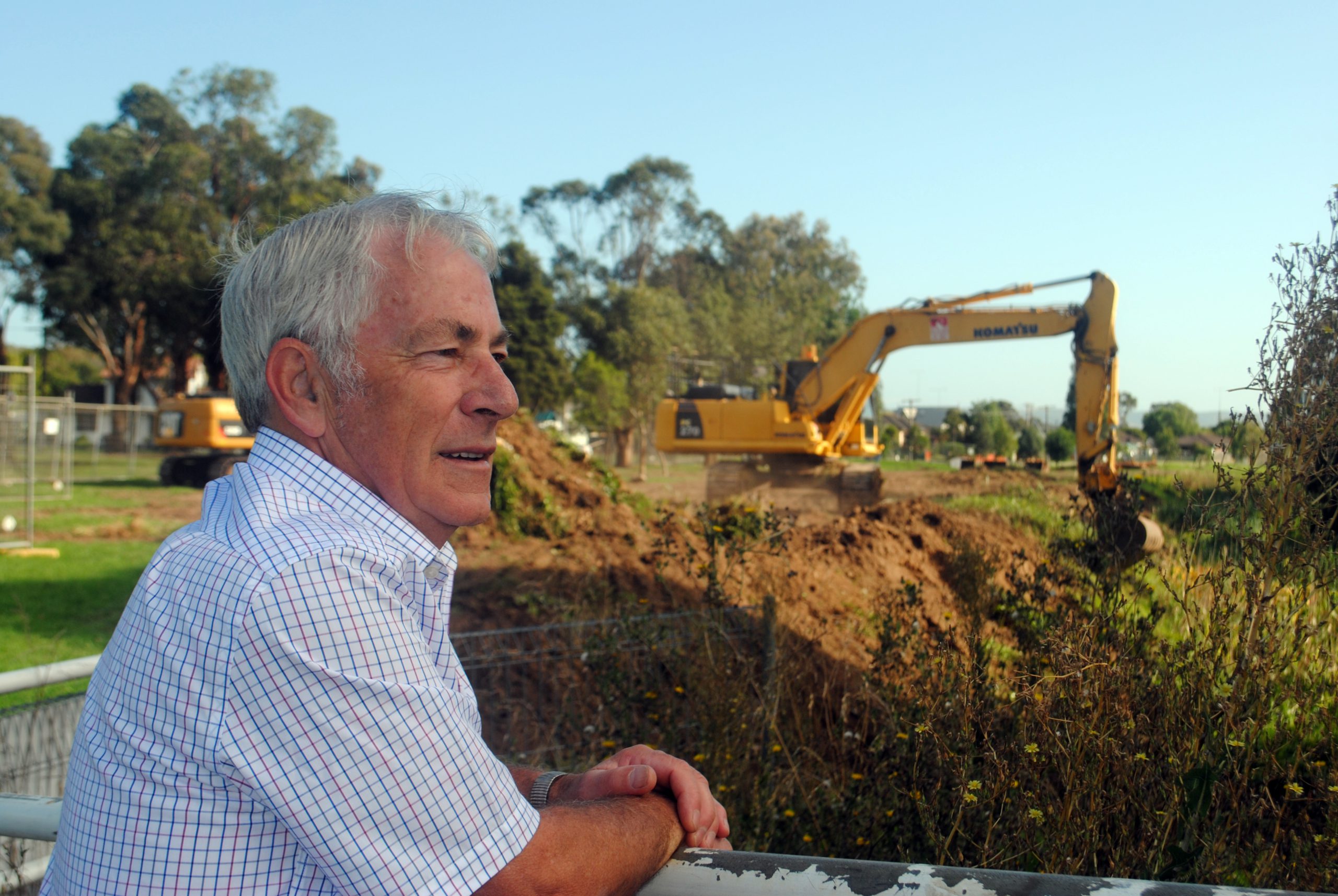 Latrobe City Council has cut down trees to widen part of Morwell's Waterhole Creek as part of flood mitigation works, despite only planting them a few years ago.
Council's decision to cut the new trees has been branded as incompetent by Morwell resident John Ellingham, who has walked five different dogs along the creek throughout his 38 years in the area.
"I don't have a problem with them widening the creek, my problem is the total incompetence of the council," Mr Ellingham said.
"Anybody that was managing this adequately and efficiently would have undertaken this (flood work) before they planted the trees.
"Not planted trees, wasted ratepayers' money and then come and ripped them all back up again."
In December last year, Latrobe City announced a contractor would begin major excavation works to widen the creek's western bank, relieving a long-standing flooding issue.
That work, between Airlie Bank and Crinigan roads, has commenced and involves excavation of the creek bank and adjustment of drainage outlets.
Latrobe City general manager of recreation and community infrastructure Steve Piasente said this would "protect a significant number of homes from the possibility of future flooding".
While he acknowledged this "regrettably resulted in the need for removal of trees at the site", Mr Piasente said the removal of native vegetation would be offset with plantings.
"We are also planning to undertake additional landscape works at the site at the completion of the engineering works," Mr Piasente said.
But Mr Ellingham is not satisfied, saying council had known for some time the flood work needed to be done.
"I don't have a problem with the actual widening of the creek, I accept that had to be done, what I have a problem with is the ripping out of all of the trees that could have been prevented," he said.
"Do you pour concrete in your driveway when you know you've got to put a pipe in? Of course you don't, you put the pipe in, then you concrete your driveway."
Mr Piasente acknowledged the community planting some years ago and the unfortunate, but necessary, removal of that vegetation.
"This is obviously disappointing, however, I am currently putting in place a process to ensure that this does not occur in the future," he said.