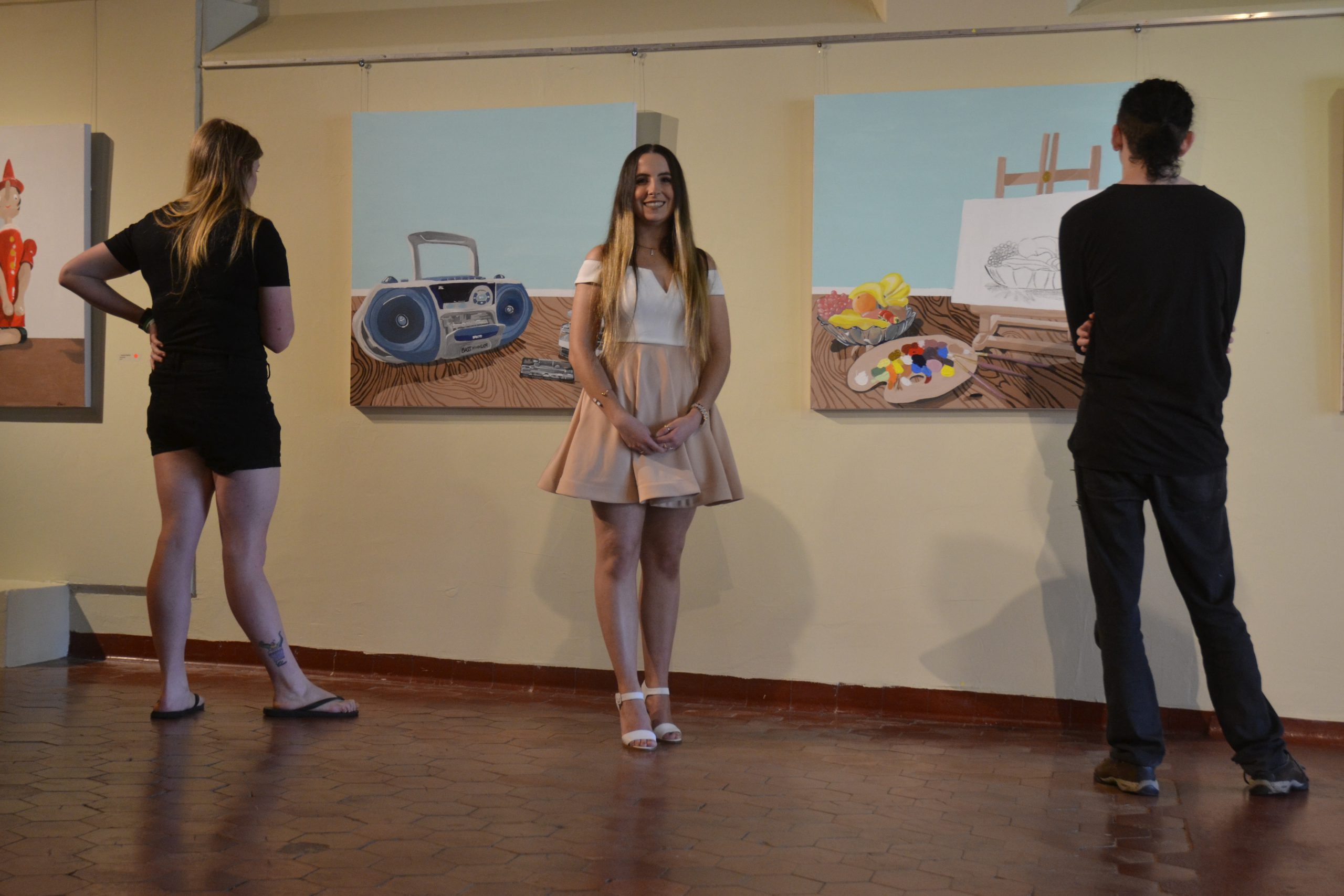 Ariana Bakker was in shock when she was offered her first solo exhibition at 20 years of age.
The Morwell artist, set to begin her third year of a Bachelor of Creative Arts at Federation University Gippsland Campus, is showing 11 paintings at the Cowwarr Art Space.
Ariana said she had never really painted until last year, always considering herself more of a drawer, constantly sketching in books.
"I was in shock for two days," she said with a laugh.
"I'm very lucky to have the opportunity to come out here and display my art."
The 'Diverse Culture' series of photorealistic still life paintings shows the past and present and the good and bad of her contemporary social sphere.
A painting titled 'Productivity', showing the artist painting a bowl of fruit, is set against another piece showing a laptop strewn with an assortment of chips, lollies and a Coca Cola bottle.
"You can either be creative, use your mind, while this one (painting) shows how people can behave and be lazy and waste their time. It's about showing the two different dynamics of productivity," Ariana said.
The young artist has also looked at her own Italian culture and family imagery, such as a coffee roaster at Manny's Market, Italian playing cards and a beloved Pinocchio doll.
"I love coffee, but I put the tables and chairs in there as well because it's a place to gather, you sit in there and socialise," Ariana said.
Cowwarr Art Space curator and arts manager Claire Marston said there was a confident and loose quality to Ariana's paint application.
"It's a nostalgic application that draws you in. There's a beautiful innocence to it."
Gallery owner and director Carolyn Crossley said quite often young artists got to show a couple of works in a group exhibit with an understanding there was "safety in numbers".
"This body of work tells a great narrative and is a good acquisition at this stage of her career," Ms Crossley said.
The show opened on 17 January and will close at the end of this month.