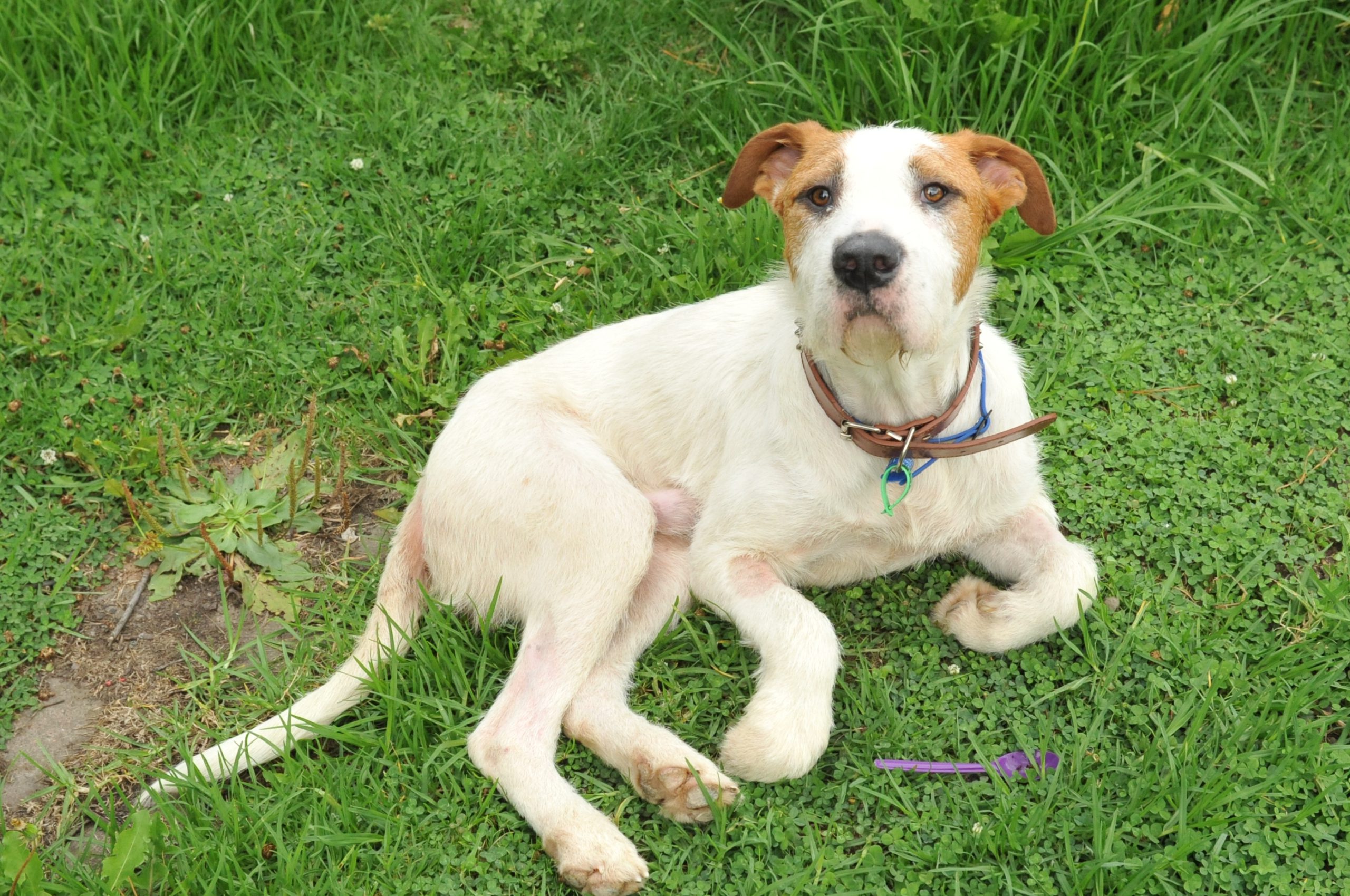 When 14 month-old dog Ollie went off his food and lost all energy to move around, his Morwell family knew something was wrong.
"He was so sick, he couldn't even walk," owner Elisha Mangion said.
A trip to the vet early one Sunday morning confirmed Ms Mangion's concerns – Ollie was diagnosed with the life-threatening parvovirus, a highly contagious disease.
Living on a pension and suddenly facing thousands of dollars of vet fees, Ms Mangion came across an Australian charity that assists pet owners who cannot afford veterinary care.
Soon after contacting the Pet Medical Crisis Fund, Ollie received the treatment he needed and returned home, now on his way to a full recovery.
"Just knowing that he could come home and be at home with us, I cried and I cried," Ms Mangion said.
The team at Greencross Vets Morwell was happy to reduce Ollie's fees and see the treatment through, but veterinary nurse Stacey Fitzpatrick reminded dog owners to keep vaccinations up-to-date.
She said Ollie had appeared "very flat at the time; very quiet, severely dehydrated, quite nauseous and drooling".
"Young puppies are particularly at risk," Ms Fitzpatrick said.
"Keep them isolated to their own property and not exposed to any unvaccinated dogs until they've had their full course of injections.
"I have never seen a vaccinated dog receive parvovirus – vaccinations are a minimal cost when you compare what the potential cost could be to treat an infected dog."
That is much-heeded advice Ms Mangion is urging everyone to listen to, having watched her beloved Ollie change rapidly from an energetic, healthy dog to just "skin and bone".
"I've had a lot of financial trouble over the last couple of years and that's why Ollie wasn't immunised," she said.
"But try and get it done – seriously, try and get it done. To see an animal go through that is horrific, absolutely horrific."
The Pet Medical Crisis Fund has helped more than 320 pensioners with their pets in crisis since 2011.
Tax deductible donations to the charity can be made at www.petmedicalcrisisfund.com.au/donations.shtml