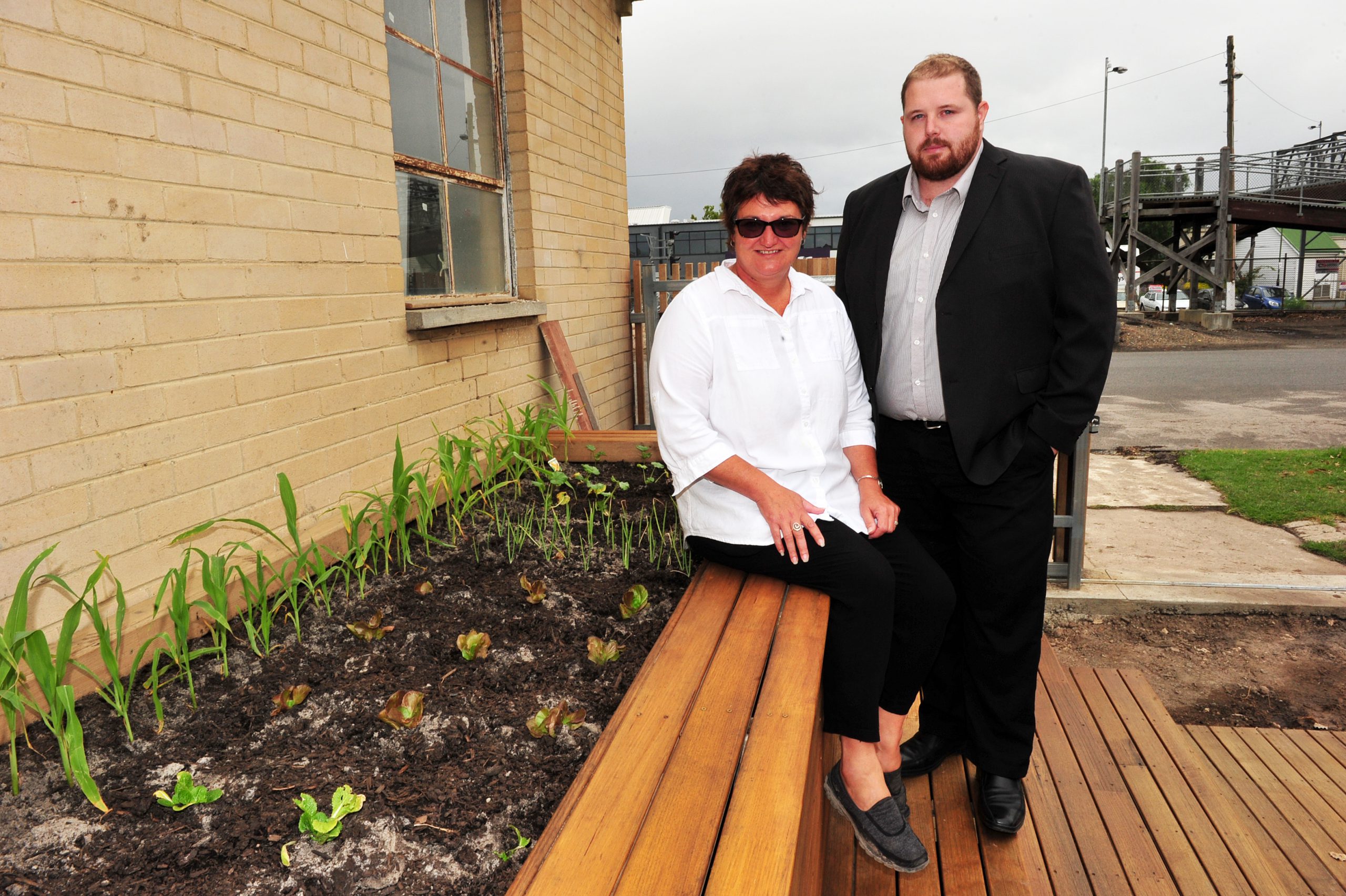 A FORMER dilapidated building in a prime Traralgon location is transforming into a vibrant community hub.
In the past two years The Victorian Railways Institute Hall, now known as The VRI, has taken on a new life, thanks to Traralgon Neighbourhood House staff and Work for the Dole participants.
The courtyard includes a wooden panelled fence and community herb garden yet to blossom.
But the standout feature is an artistic timber deck with inbuilt seating.
It was handcrafted by Work for the Dole volunteers during the past eight months as part of a community project aimed at providing participants with practical work experience.
The hall's interior was also given a fresh coat of paint.
While the transformation is not yet complete, the changes have allowed the Traralgon community to use the space for a variety of projects and events.
Formally the social hub of the Traralgon Railway community, dance classes, the Digital Shed, health forums, craft markets and music performances now regularly take place at the hall, along with the monthly 50 Mile Farmers Market.
The VRI project manager Joh Lyons hopes the new courtyard, officially opened on Tuesday, will allow the market to expand.
"We will be able to open up the new gates and utilise the courtyard for the farmers' market," Ms Lyons said.
"This space is for the whole community to use so I want to see the community take ownership in what they want from the space."
Up next for the site is the construction of a scaffold sign across the back to advertise events, along with the construction of two men's sheds and a community garden to coincide with the existing Get Sunflowered project.
The existing herb wall will also be expanded along the courtyard fence, through a $5000 grant from SUEZ Environment, with the produce to be used in upcoming cooking classes.
The sign and sheds are expected to be completed by June, while funding for the community garden is yet to be finalised.
Ms Lyons thanked the Latrobe Valley community for their continuous support throughout the project.