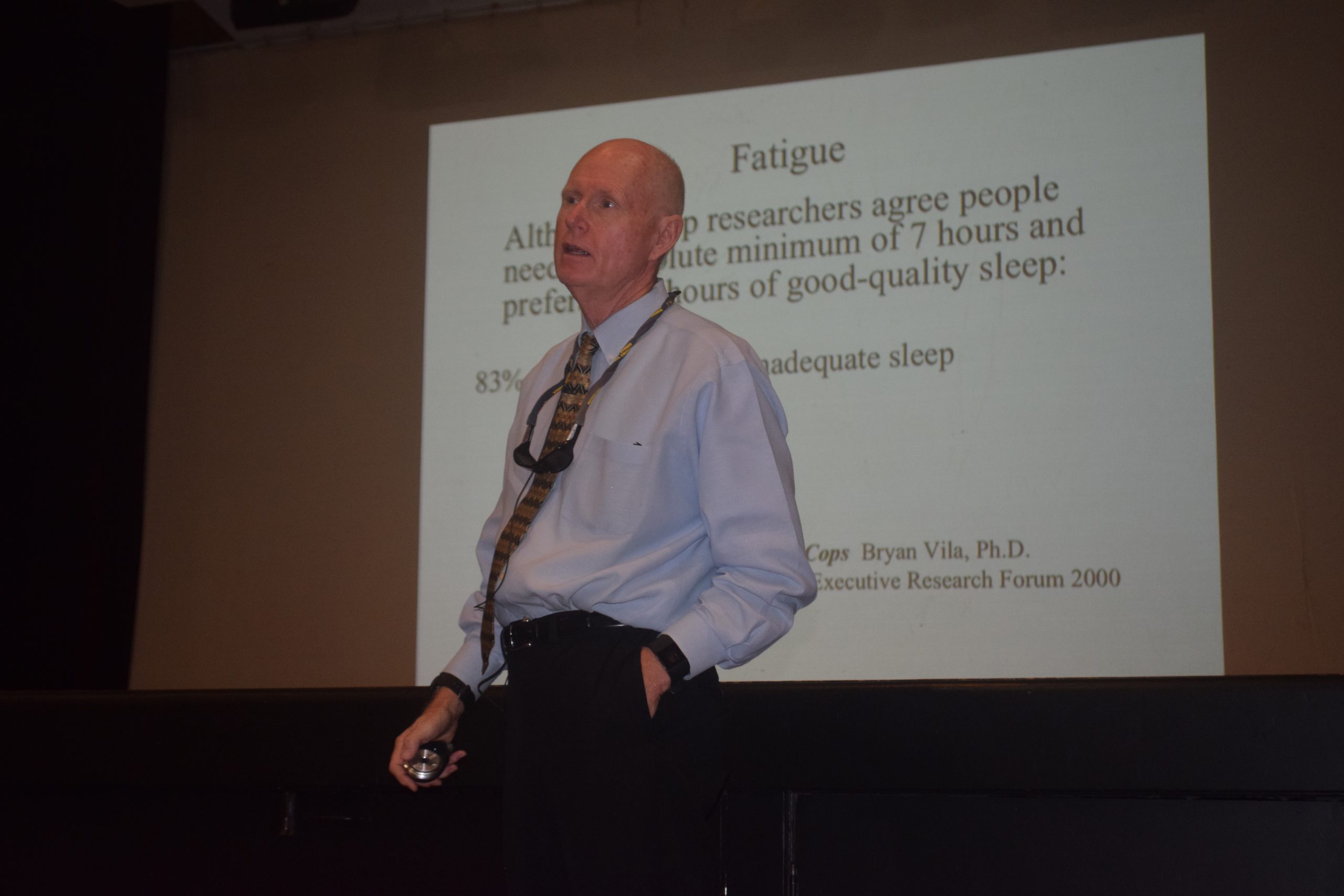 PSYCHOLOGICAL support is always given to those first responders in an event or disaster.
American professor of psychology and former policeman Kevin Gilmartin has worked as mental health support with firemen, police, the State Emergency Service and ambulance personnel after the 9/11 terrorist attack of the World Trade Centre and Colorado school shootings.
But Dr Gilmartin warned there were other insidious and common psychological and physical impacts to working in law enforcement.
"The majority of police officers will suffer impacts from the things they see and over the long-run some reach the point of deterioration and can no longer fulfil job duties," Dr Gilmartin said.
He said it was the day-to-day "stuff" that should also be of concern, a fatigued state, lack of physical exercise and cops pulling back from their social lives.
"If there was a major catastrophic event in Victoria, police would have services there for the personnel, but it's the everyday little stuff that we don't look at."
The Arizona-based mental health specialist in law enforcement health spoke to a room of about 200 Gippsland officers at Kernot Hall, Morwell on Tuesday.
The 'emotional survival' session impressed the importance of taking care of one's self, addressing issues such as fatigue and sleep deprivation, well-being, exercise and social support systems.
Dr Gilmartin said traditionally seeking psychological assistance had been viewed as a "weakness", but education reduced the stigma.
"Cops deal with things that other people can't deal with. If other people could deal with them, they wouldn't call the cops to begin with," he said.
He said there was an old saying that every community had the police force it deserved.
"When you have people that don't consider it a priority, they end up with a police department that is fraught with depression, suicide, corruption and brutality.
"When you keep good people good, you're putting resources into the wellbeing of officers. It's a win-win for every community that invests in its police."
Police Association president John Laird said anecdotally Victoria Police was losing about 40 members a month to Post Traumatic Stress Disorder.
"When police go on duty they have to be prepared for something to happen, it's the constant state of hyper vigilance that causes the physiological effect on their body regardless if they encounter a terrible thing or not," Mr Laird said.
"It's the anticipation of something occurring."
He said Victoria Police offered peer-support officers and advised any struggling member to seek their assistance.
"It's not all about a traumatic event, it's about getting order in your life," Mr Laird said.
? If this article causes distress or if you require help or information, police employees can phone Welfare Services confidentially on 9247 3344 24 hours 7 days a week. Other members of the community can phone Lifeline on 131 114 or Beyondblue on 1300 224 63.