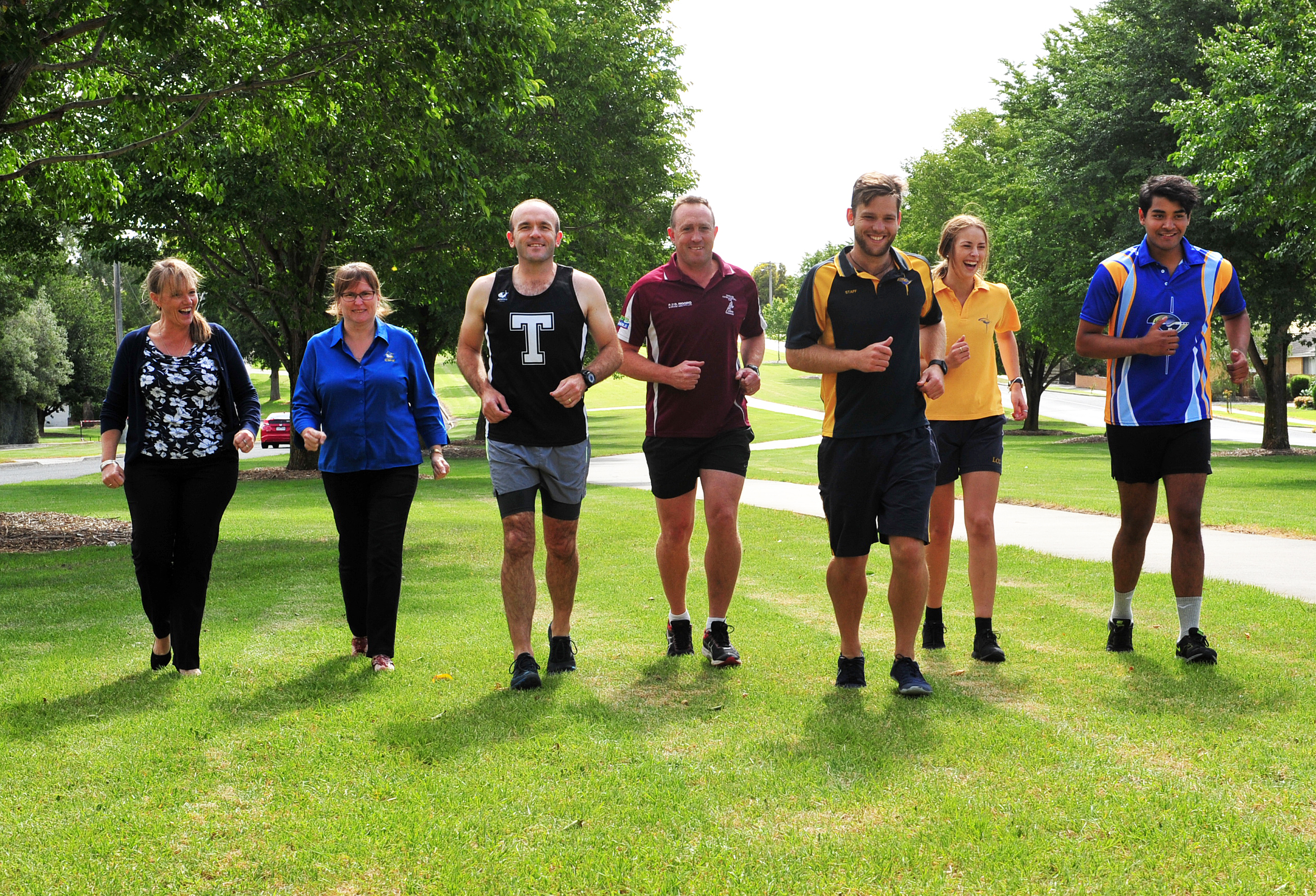 A MAROON monsoon is set to breeze through Kay Street next month at the Traralgon Harriers' annual Community Fun Run and Walk.
Traralgon Football Netball Club has laid down the gauntlet to community groups and organisations in the participation stakes, pledging a triple figure showing from the Gippsland League premier.
President Andrew Livingstone said TFNC was one of many local groups keen to support the five kilometre run and walk, which raises money for cancer support service Gippsland Rotary Centenary House.
"We want as much participation as we can (muster) across all grades of football and netball, hopefully we'll have upwards of 100 people with players, supporters and members," Mr Livingstone said.
"It's a bit of pre-season but it's more about the event itself, we think it's a great cause, Rotary Centenary House, and we want to increase our footprint in the local community."
Mr Livingstone hinted star signing Jason Winderlich might also be in attendance for the 6 March event, which has triggered friendly competition among schools, businesses and sporting clubs.
After fielding a team of 39 last year Latrobe Regional Hospital is keen to defend the workplace participation title, while Lavalla Catholic College is eager to knock Kurnai College off the top perch for schools' entries.
DFP Recruitment and Gippsland Water are also among the workplaces with traditionally strong showings.
Newly promoted front-bencher and federal member for Gippsland Darren Chester has again thrown his weight behind the cause, offering a $2 donation per person who beats him across the line for GRCH.
Traralgon Harriers member Bryan Cake said the fun run was all about having a go regardless of fitness levels.
"It's just about building community participation, getting people involved in some activity, getting outdoors and having a go – that's the main thing," Mr Cake said.
"This is for everyone and Harriers is for everyone as well; it's for people of all abilities, runners, walkers, whoever wants to come."
The event will be held on Sunday, 6 March at Kay Street, Traralgon with the 1.5km run from 9am and the 5km main event at 9.30am.
Early bird entries and the chance to win prizes close Sunday, with online registrations open until 3 March.
For more information or to enter visit www.traralgonharriers.org.au