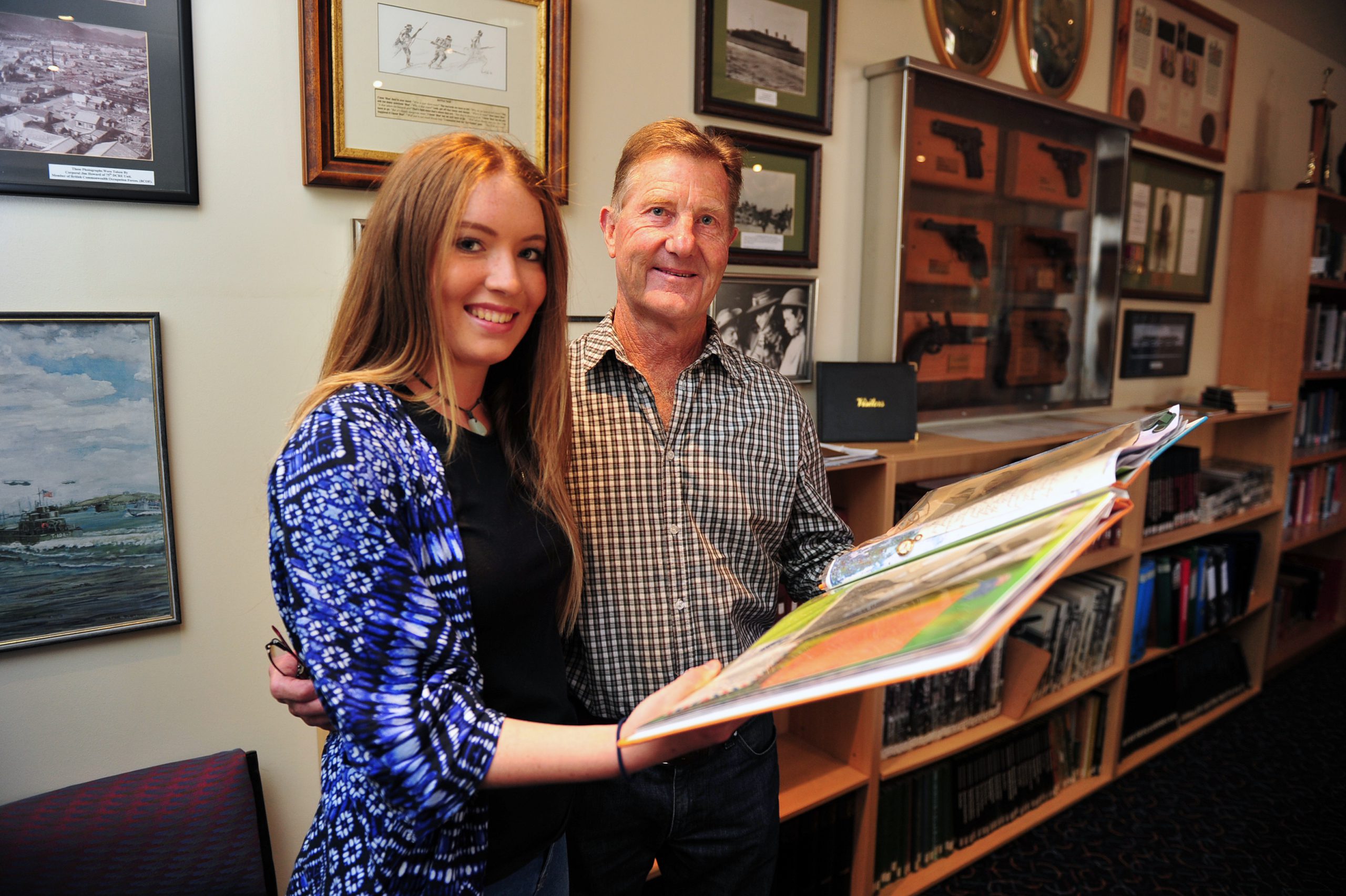 Her rich family history of war service has always fascinated Isis Tyler.
The Traralgon teenager's relatives have served in Iraq, Vietnam, World War II and even Gallipoli.
This keen interest has earned Isis the study tour of a lifetime, visiting Lemnos, Gallipoli and the Western Front as part of the Premier's Spirit of Anzac Prize.
The 16 year-old entered a short story into this year's competition, which featured fictional characters based on her research, including an interview with grandfather Ross Howell who served in Vietnam from 1968-69, and her uncle Dallas Howell who served in Iraq and East Timor with the 17th Construction Squadron.
"I found all of my family history. On my other side of the family I have a pop that served in the First World War," Isis said.
Her story centres on diversity in addressing the year's theme 'what does the Anzac spirit mean in today's diverse and multicultural society?'
"Everyone that lives here now, they've got it in them. It doesn't matter where you come from," Isis said.
She said she viewed the Anzac spirit as "a way of life".
"A way to interact with people, help others in need, even if you don't know them. Just in everyday communities."
The study tour will begin in March, with 22 students from across Victoria participating.
Meanwhile, prize finalist and St Paul's Anglican Grammar Traralgon student Lily Van Berkel will attend a five-day study tour in Canberra in June.
Lily produced a YouTube clip for her entry.
"Both girls fully deserve these honours after their great entries that addressed the tough criteria really well, while also giving an insight of life at war," Member for Morwell Russell Northe said.