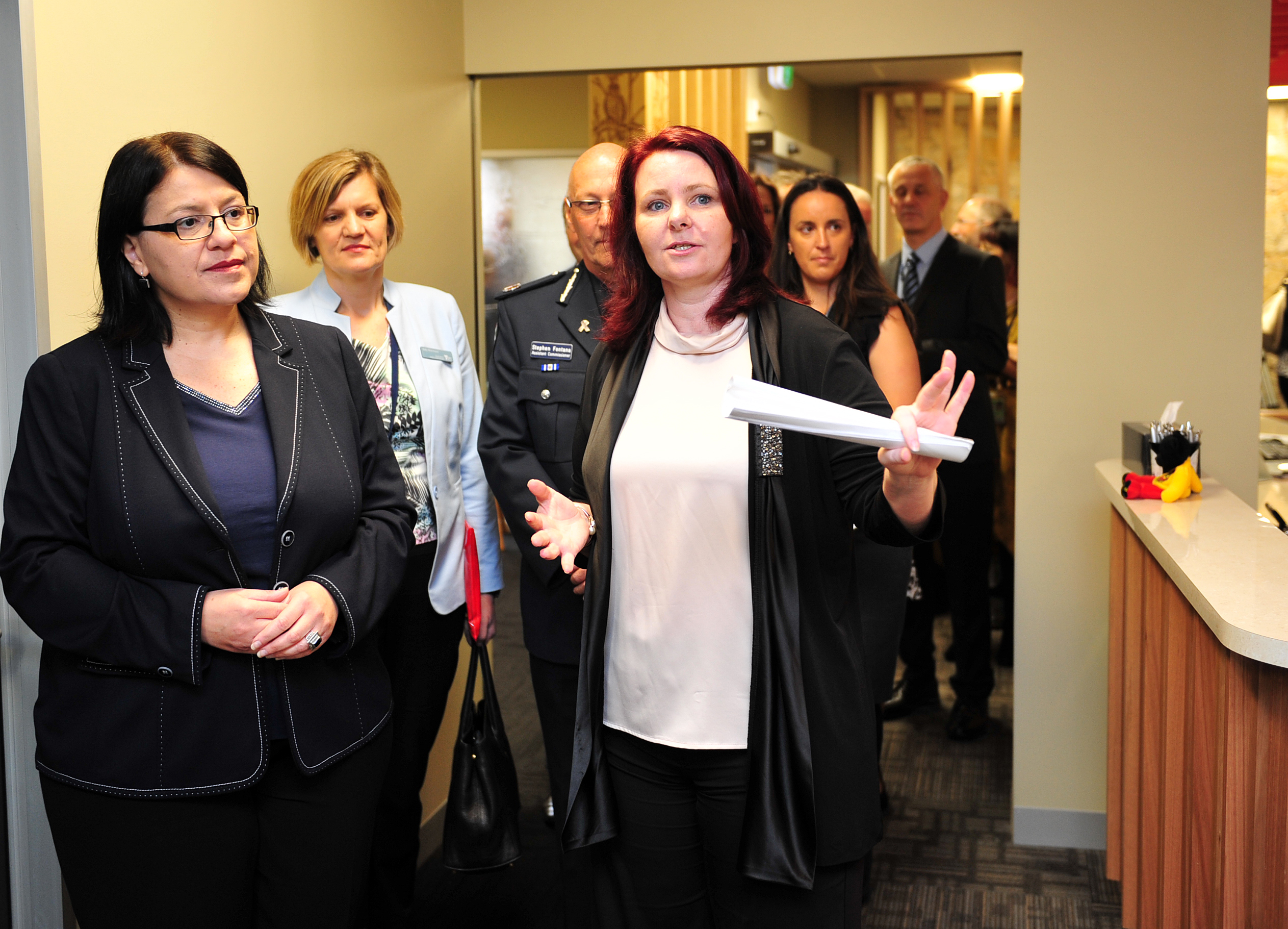 Walking into the foyer of a local police station and reporting a case of sexual assault was far from ideal for victims.
Morwell Sexual Offences and Child Abuse Investigation Team unit manager Detective Senior Sergeant Craig Gye said victims were once told to 'stick to the facts', an experience he acknowledged would have been off-putting for a large number of people.
"People didn't know what to expect when they came to a police station, people didn't know if they'd be believed," Det Snr Sgt Gye said.
On Thursday, the launch of the Multidisciplinary Centre marked a more empathetic approach to serving victims of sexual assault in the Gippsland community.
Families and Children Minister Jenny Mikakos officially opened the Buckley Street 'one stop shop', the sixth MDC building in Victoria.
Other Victorian MDCs are located at Dandenong, Geelong, Mildura, Seaford and Bendigo.
The centre offers SOCIT detectives, child protection workers, the Gippsland Centre Against Sexual Assault, health nurses and forensic medical services all under the one roof.
Fit out with bright coloured walls and timber detailing, Det Snr Sgt Gye said the centre was a relaxing environment for victims and survivors of sexual assault to speak.
He said there had been a change in culture, how detectives report to Victoria Police with an emphasis on understanding the 'whole story' of the offending and context of the sexual abuse.
"If we've got the whole story of the offending and a more comfortable and relaxed witness, we're going to get better evidence," Det Snr Sgt Gye said.
"The outcomes have improved considerably and we're more attuned to elicit the information we need."
Ms Mikakos said it was traumatic for sexual abuse victims to tell their story.
She said the MDC model with all relevant specialists prevented victims from having to retell their stories multiple times.
"They are able to come here and seek specialist support in healing and in responding to their abuse, whether they are adults or children," Ms Mikakos said.
The State Government also announced an additional $145,000 for Gippsland CASA to address its waiting list for local sexual assault support services.
It forms part of the $16 million Family Violence Fund to respond to increased demand for services as a result of the Royal Commission into Family Violence.
The Royal Commission is due to hand down its finding in March.