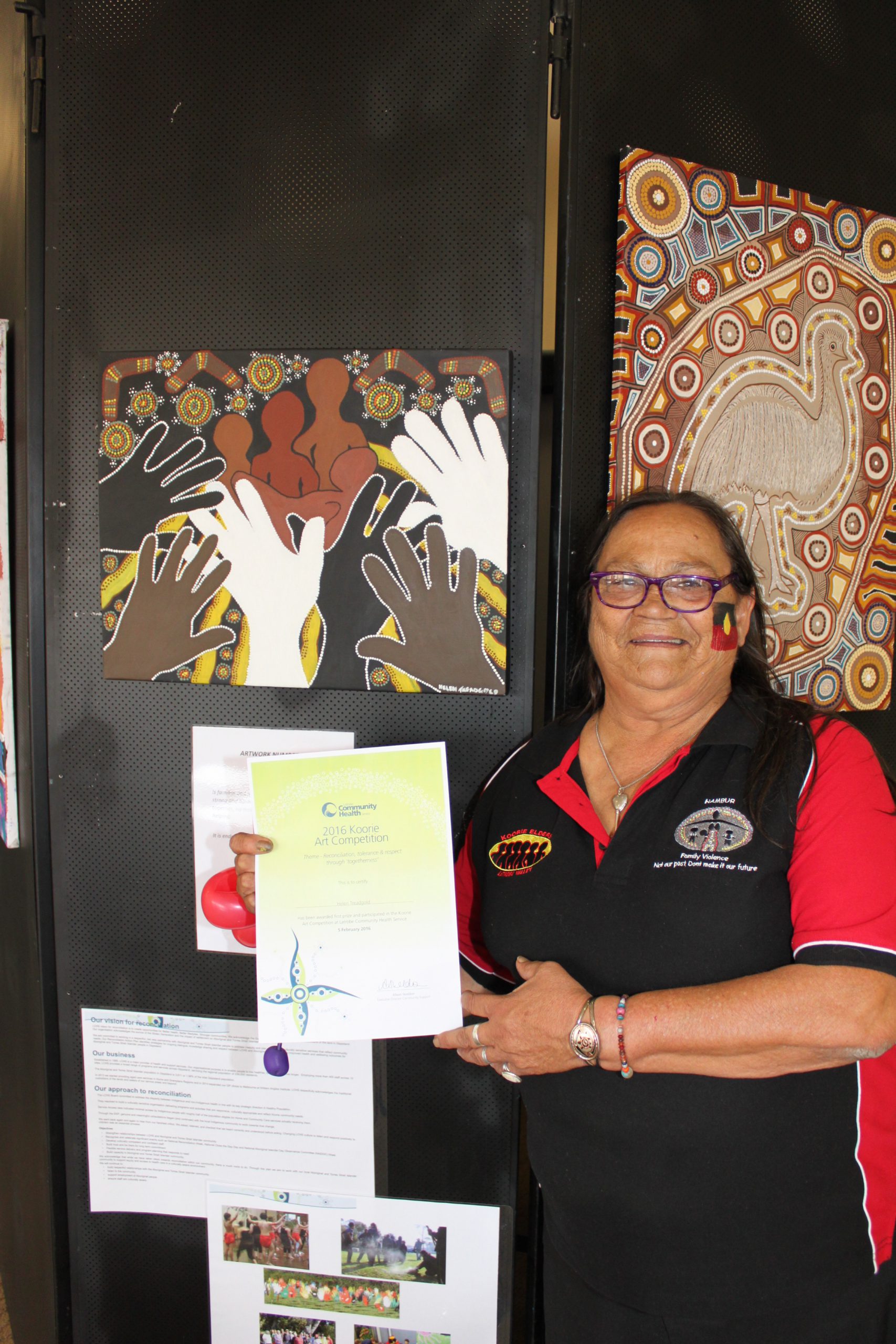 More than 50 community members admired the work of local Aboriginal artists in Morwell earlier this month at a Koorie art exhibition and competition organised by Latrobe Community Health Service.
Morwell artist Helen Treadgold won the people's choice award with Gloria Whalan in second place.
More than 120 votes were cast throughout the week by LCHS clients and staff.
The community event, which included children's activities, celebrated the review of LCHS's reconciliation action plan to close the health gap between Aboriginal and non-Aboriginal people.
"It was a great day and provided an opportunity to connect and celebrate with the community we work in, as well as share some excellent artwork by local artists," LCHS community support and connection executive director Alison Skeldon said.
"Art has a way of reaching out to people and speaking to them individually and as a whole, and it was fantastic to see the community supporting local talent."