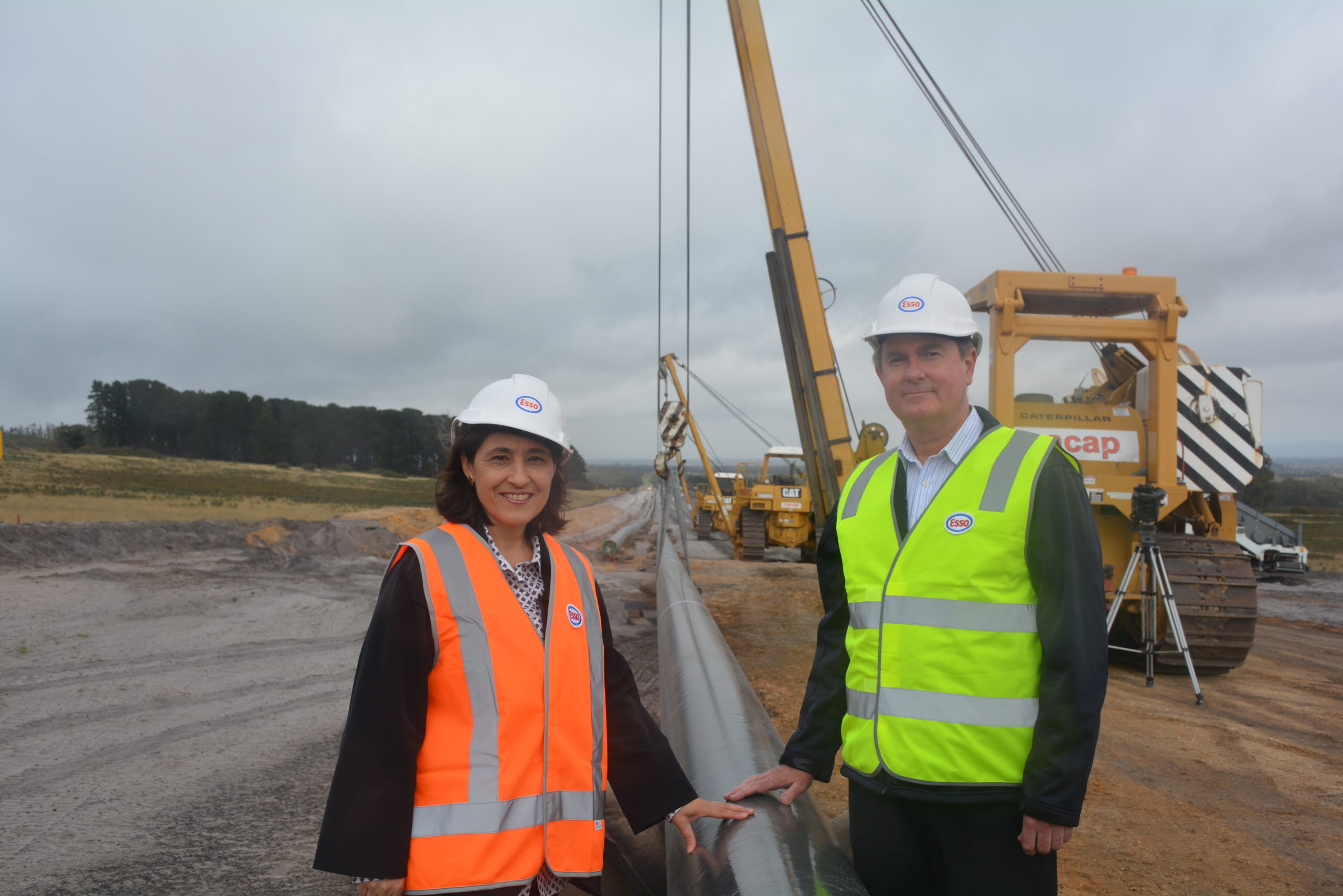 Construction has begun on a 187 kilometre, $400 million pipeline to carry crude oil and condensate from Longford's Esso plants to its Long Island Point facilities.

The pipe, which will replace the existing infrastructure built in 1969, is expected to create more than 500 jobs, and help drive the economies of towns along its route.
It is unknown how many of these jobs will be sourced locally.
The beginning of construction was recognised in Rosedale on Wednesday morning, with Exxon Mobil Australia chair Richard Owen and Energy and Resources Minister Lily D'Ambrosio attending. Mayor Darren McCubbin and deputy mayor Bob Wenger represented Wellington Shire, one of six municipalities the pipeline will run through.
Mr Owen said hundreds of landowners were consulted before work began with little disruption expected for locals.
"This pipeline's being built alongside the existing pipeline in that same easement," he said.
"Most of that is going through private property and private land, but we've had consultations with all the landholders."
Ms D'Ambrosio said it was good to see Exxon Mobil's long-term commitment to the region.
"It's great news for Gippsland, a big boon for the local economy, and also local jobs," she said.
"Traralgon, Moe, Koo Wee Rup, Pearcedale, Rosedale, Warragul, they're all going to get the benefits of local spend by contractors."
The pipeline is half the diameter of the existing pipe, which recognises the decline in production resources available as well as developments in technology, however, the old pipe will stay in use until the project is completed before being cleaned.
The pipeline project is expected to be completed in the first half of next year.