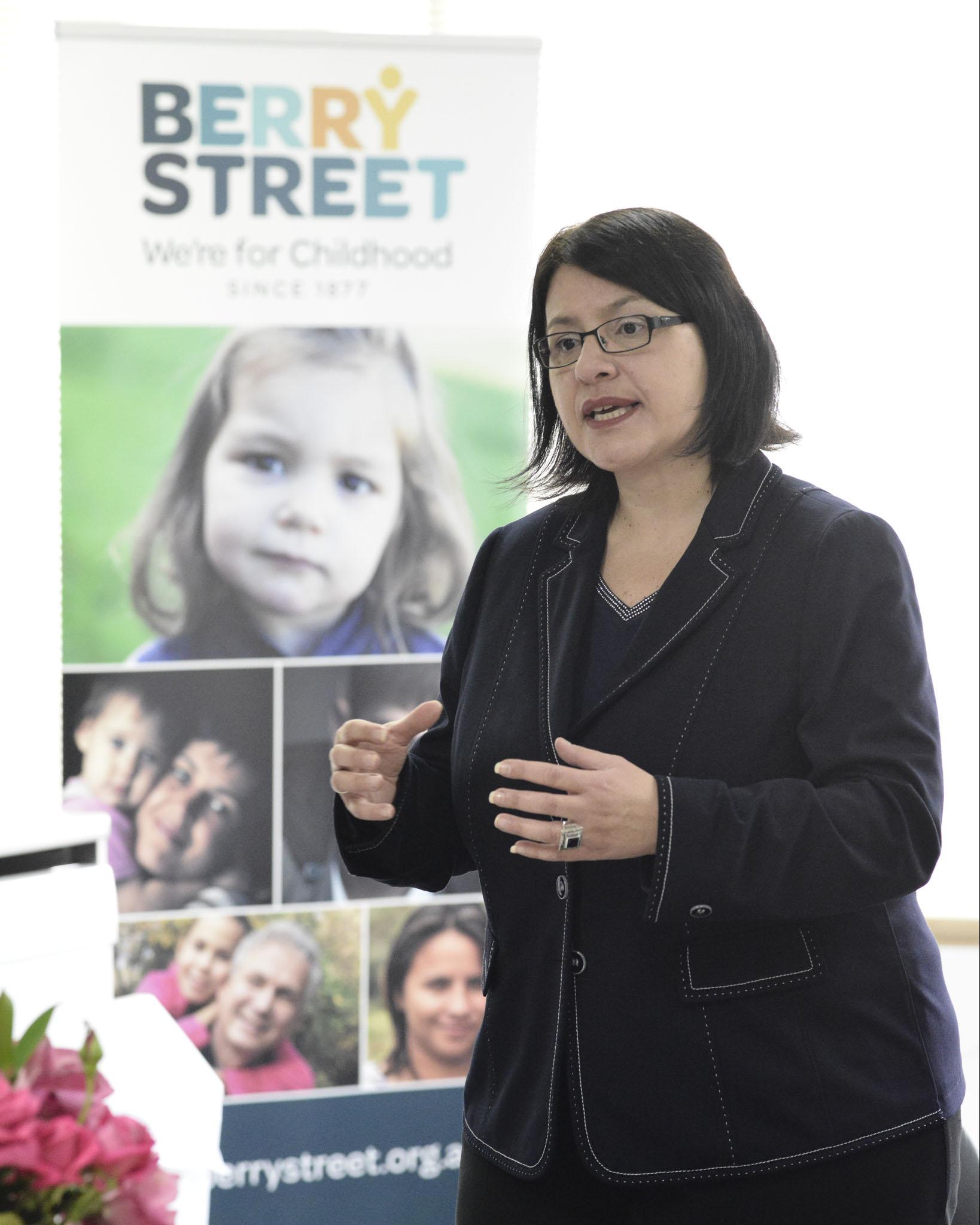 Gippsland's most vulnerable children will continue receiving collaborative care and education after the State Government extended funding to a local partnership for three years.
The Inner Gippsland Area Partnership – made up of the region's support service organisations and government departments – is aiming to strengthen child protection and family services in the area.
Since launching in September 2014, there has been a 60 per cent increase in the number of children enrolled in Early Start Kindergarten and more than 200 children receiving free books each month.
A collaborative research effort with Federation University has also been established, to create evidence-based solutions on improving the lives of vulnerable young people and children.
Last week State Families and Children Minister Jenny Mikakos met with the group in Morwell, hearing the experiences of people in out-of-home care and those working in the industry.
"It's been very heartening to hear how local agencies have already changed their local practices from discussion and feedback that's come through this partnership," Ms Mikakos later told The Express.
"That's what this partnership is all about; promoting innovation, sharing information, sharing experiences, including having discussions with young people who have been in out-of-home care.
"(It's also about) making sure we can continue to reform and improve the way we respond to these issues and how we can better support families."
The Inner Gippsland Area Partnership is one of eight children and youth area partnerships across the state, all of which have received further funding until at least June 2019.
Berry Street Gippsland regional director Trish McCluskey, a member of the Gippsland partnership, said while a lot had already been achieved, there was still at least a decade of work.
"It's a massive bringing together of people who are saying, 'we're not going to work in isolation anymore, collectively we've got to change this for Gippsland'," Ms McCluskey said.
"We want much more participation in early years, much more children who are gaining literacy skills early in their primary years and not so overcome with other issues of disadvantage.
"And we want a lot more area-based research, not only about the problems in the region, because we certainly know that, but some of the evidence-based practice that'll help us change it.
"One of the evidence-based things we do know is that partnerships work, and this has been a great example."
'Everyone deserves a voice'
Seventeen year-old Annie and 24 year-old Mark, who both spoke of their experiences in out-of-home care, relayed their excitement about the partnership's continued work.
Each have future aspirations to help vulnerable children and young people, with Annie's main goal to ensure carers and foster children have a voice.
"To me, I believe that everyone in the sector of foster care deserves to have a voice," Annie said.
"Having someone to go to and speak with if you're having a rough day – every kid in foster care has a rough day every now and then."
While Mark left out-of-home care some time ago and now has a steady job, he hopes more young people will become involved in improving the sector.
"I hope to be on board with it (the partnership)," he said.
"If you have young people involved in the discussions of the future, it allows them to have a different sort of conversation as an equal and a diversity of views to be embraced and valued."