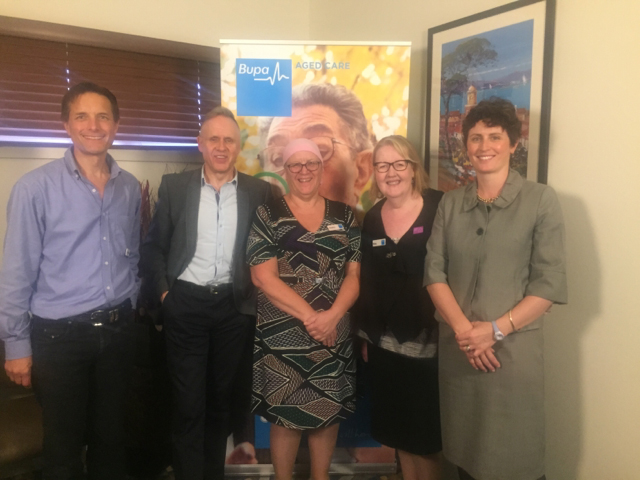 Bupa's global director of dementia care Professor Graham Stokes says he is optimistic about the future despite a high projected increase in the number of people with dementia.

Usually based in London, Professor Stokes visited the Bupa Traralgon aged care facility on Friday, taking part in a question and answer session with residents and their families.
Alzheimer's Australia recently released the results of dementia prevalence research through the National Centre for Social and Economic Modelling at the University of Canberra, which revealed an almost quadrupling of the number of people with dementia across Victoria by 2050. In the electorate of Morwell the number of people with dementia is expected to jump from 1105 in 2016 to 4383 in 2050.
For the Narracan electorate it will go from 1167 to 5755, according to the data.
Professor Stokes told The Express the numbers were "scary" and there was no drug breakthrough on the horizon, however this had forced different thinking around dementia.
"We need more specialist care facilities, more specialist professionals," Professor Stokes said.
"When you start thinking like that, you start thinking about how much money has to come into the care sector.
"I think there will be greater investment, but I don't think it will keep up with demand."
Professor Stokes said in this case, there was a need to understand the broader community's role and the role of towns in helping people with dementia.
He said there were also creative ways to enable people to live longer in their own homes including modern technology like tele-medicine, tele-monitoring and safer cooking and eating systems.
Professor Stokes said technology, coupled with a community approach to dementia and the sharing of knowledge led him to take an optimistic view.
"I think an ambition we should hold is within a generation, we should wipe out the stigma associated with dementia," he said.
He said education in schools was key to this.