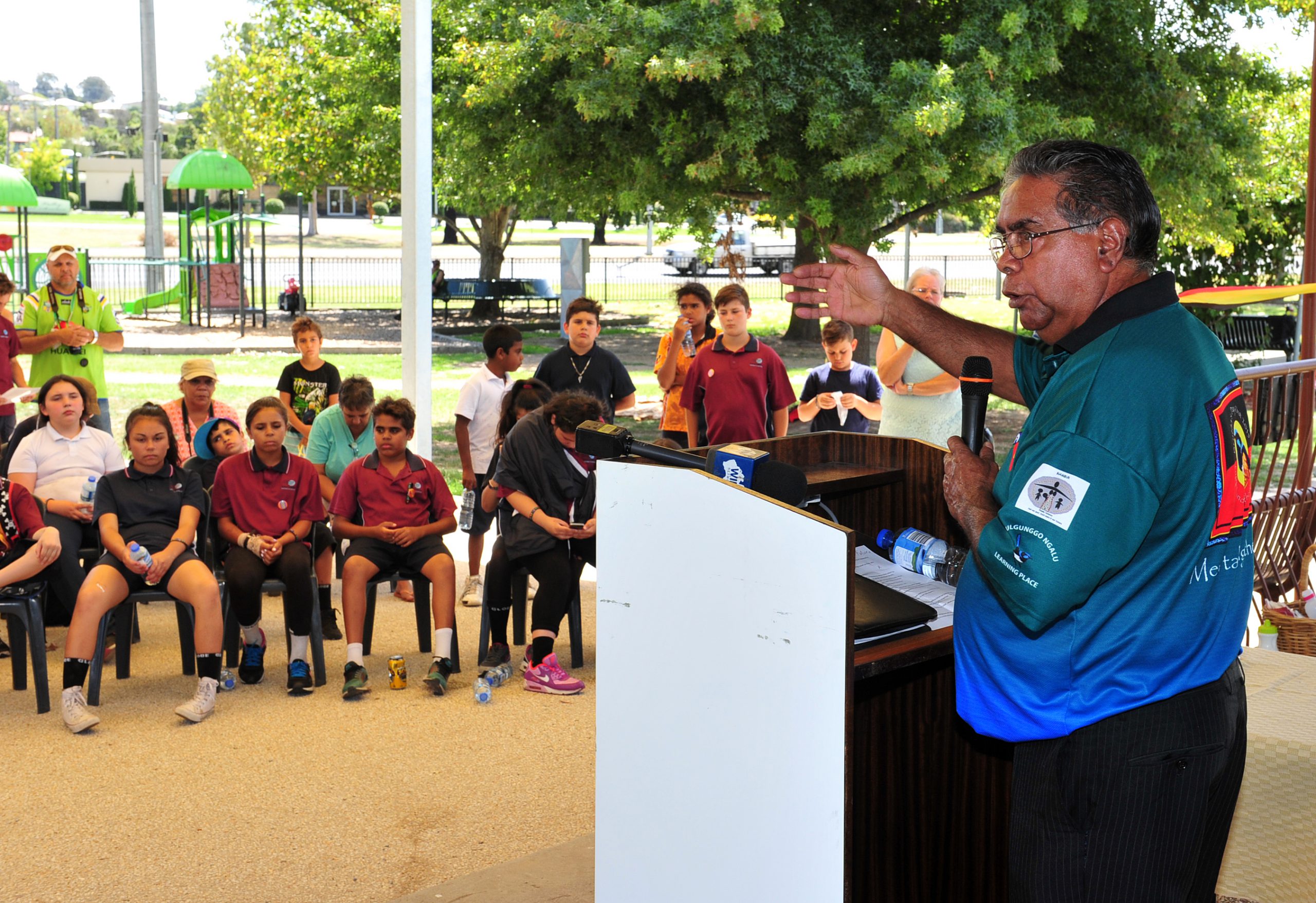 A CHANCE to remember, reflect and learn a history of forced adoption among Australia's indigenous attracted more than 80 people at Morwell's Immigration Park yesterday.

Elders, students and community leaders came together yesterday afternoon to acknowledge the anniversary of the national apology to Australia's stolen generations.
Messages or markings were left on a canvas that will soon circulate through Latrobe Valley's schools.
Stories of elders and those impacted by forced adoption were shared among the young and the old.
Indigenous art and plants were also celebrated among those who attended the anniversary event, which aimed to bring the whole community together to continue the healing process.
"I think it's time to reflect and time for healing, to remember those who went through the experience, that are part of the stolen generation," The Smith Family's PaCE education engagement worker, Christine Johnson, said.
Ms Johnson, who helped organise the event together with The Smith Family, Kurnai College and the Healing Foundation, said her own family had been impacted.
She said her late father experienced extreme emotion, strength and anger when the national apology took place, but it was important to remember what occurred.
"You've got to remember that, too, because that's what keeps you going and you're connected to who you are," Ms Johnson said.
"Because of what happened… families, communities as a result of forced removal of children suffered culturally.
"The descendants of those forcibly removed as a result have been deprived of community ties, culture and language and links with entitlements to the traditional land."
Ms Johnson said the local indigenous community could grasp a sense of closure, of hope and a chance to begin healing from yesterday's 'celebrating our heroes' theme.
She said it was particularly important young people were involved in the acknowledgement while the pain and suffering remained for those affected.
"Basically I think it's important for the whole community to be involved," she said.
"There is so much information out there now and acknowledgement that you see in the papers and the news and it's good to see all the positive things that happen in our community.
"This would be a bit of a sad story for some, but I think for me, it's people coming together and gathering and the whole community can continue with this healing."